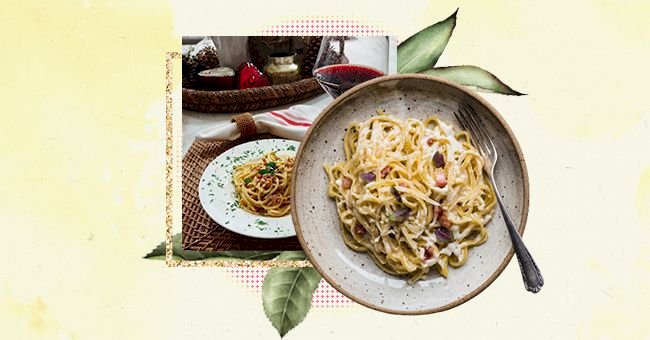 New York Times 'Smokey Carbonara' Recipe Sparks Italian Ire
Every culture has that one dish that all other cultures know and love. In Italian culture, every dish is like that. If you're not a pizza person, you must at least be a pasta person.
Knowing how to make a dish and watching people enjoy it is possibly one of life's most memorable moments, but when that dish is taken by somebody else and changed, the outrage it can spark in you is unmatched.
This exact situation has happened with Italians and recent recipes released by the New York Times for a new way to make bolognese and carbonara. Italians saw it as less of a fresh take and more of a completely new pasta with a familiar name.
In 2016 The New York Times released a new way to make rigatoni bolognese calling it "white bolognese," and Italians everywhere were angry and disappointed. Bolognese as they know it had been ruined.
The authentic way to make bolognese is with minced meat and a Napolitana sauce, everything that the New York Times Recipe sadly wasn't. Monica Cesarato, a famous food blogger, even distinguished the difference between a ragu and a bolognese.
Five years later and the New York Times has done it again, infuriating Italians by taking a classic recipe and completely changing it. Sticking the name of an old favorite pasta on something that it doesn't seem like a travesty.
This recipe is traditionally made with egg and guanciale, which has already since been replaced with bacon in many 'Italian' restaurants worldwide. The New York Times took it a step further, though, but adding tomatoes to the recipe.
Italians are upset because changing traditional recipes like this removes the heart out of the dish and trivializes the Italian culture to other cultures.