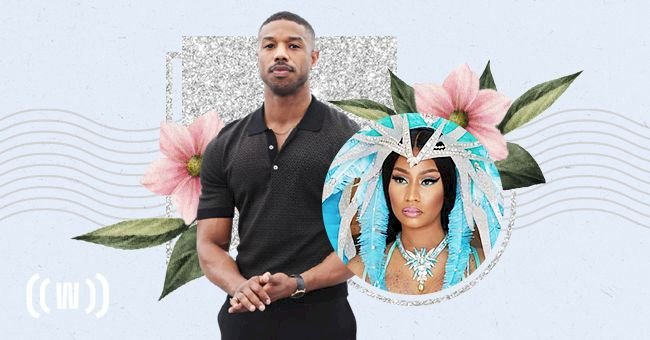 Nicki Minaj Weighs In On Michael B Jordan's Controversial New Rum Name
Michael B Jordan has found himself under fire after debuting his new rum 'J'Ouvert' last weekend. Many Trinidadian fans called out the actor for cultural appropriation and even Nicki Minaj stepped in.
Many stars have found themselves under some fire over cultural appropriation recently. Unfortunately, actor Michael B Jordan joined the list of appropriators after releasing a brand named after a cultural festival.
Several Trinidadian fans and social media users called for the star to reconsider the name for his rum brand. One of the most prominent voices to step in on the controversy is none other than Nicki Minaj.
J'Ouvert Rum Controversy
Michael B Jordan and girlfriend Lori Harvey shared images of a rum launch party over the past weekend. From the images, fans could conclude that the new rum brand's name was 'J'Ouvert' after a Trinidadian festival.
J'Ouvert is a festival that celebrates Caribbean culture and is held annually in Trinidad, Grenada, and Tobago. Although the festival is celebrated globally during the carnival, it has been a cultural practice for decades.
Although the rum's packaging allegedly includes information about the festival's origins, fans weren't happy. Many called the award-winning actor out for trademarking a name with such cultural significance.
Additionally, people called out the actor for using the name although he has no clear Trinidadian roots. These commentators explained that trademarking the word with no connections to West Indian culture is cultural exploitation.
Nicki Minaj Weighs In
Nicki Minaj constantly celebrates her Trinidadian roots and is one of the most famous West Indian stars globally. As a result, Nicki felt compelled to weigh in on the actor's blunder and asked him to reconsider.
"I'm sure MBJ didn't intentionally do anything he thought Caribbean ppl would find offensive, but now that you are aware, change the name & continue to flourish & prosper."

Says Nicki Minaj
Minaj shared an Instagram post regarding the rum brand with a caption asking him to change the name. The post featured two screenshots explaining the significance of the J'Ouvert festival while calling out ignorance.
Although Nicki Minaj asked Michael B Jordan to change the controversial rum name, she did also defend him. In the caption, she shared that she didn't think Jordan's mistake was a deliberate attempt to offend anyone.
Michael B Jordan Apologizes
Michael B Jordan issued an apology on his Instagram story not long after Nicki Minaj's post. The actor took to the social media platform to express that he was sorry for the mistake that was intended as a celebration.
"I just wanna say on behalf of myself & my partners, our intention was never to offend or hurt a culture(we love & respect) & hoped to celebrate & shine a positive light on,"

Says Michael B Jordan
Jordan revealed that he spent the past few days learning from and listening to the criticism he faced. He also ended the apology with a promise to reintroduce the brand as something everyone could be proud of.
Success after such a controversy is possible as seen with Kim Kardashian's SKIMS brand. Hopefully, things will work out just as well for the actor if he has truly learned his lesson after this controversy.