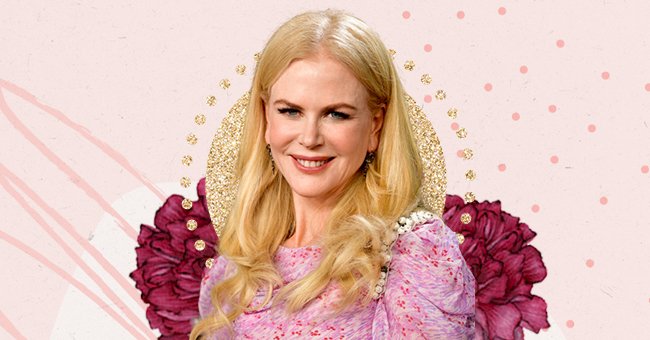 Nicole Kidman To Star In Hulu Series 'Nine Perfect Strangers'
While we have had no shortage of new shows coming out over the past couple of months, the fact that we are still not going out means that as soon as new shows are released, we binge them almost immediately and then have nothing left to watch.
Luckily Hollywood is ablaze with creative energy, and the more we watch, the more they create. Most recently, Nicole Kidman has taken the driver's seat as an executive producer on a new series that is sure to grab and hold our attention.
We're taking a look at everything we know about the series so far.
The Book
Similar to 'Big Little Lies,' a series that Kidman began starring in in 2017, this series is based on a novel by Liane Moriarty. 'Big Little Lies' focused around a group of wealthy women who all shared a common secret that was eating away at each one of them. The book was turned into a series and quickly became a favorite among many people.
'Nine Perfect Strangers' is also based on a novel by Liane Moriarty and focuses around nine women who attend a wellness retreat, each for a different reason, without realizing the battles that they will have to face while they are at the retreat. It seems that Moriarty enjoys taking a look at the 'money can't buy you happiness' narrative.
The Series
After the resounding success that was "Big Little Lies" it is no difficult to understand why Kidman decided that she would like to executive produce yet another series based on a book by Liane Moriarty. It is sure to be just as big a success as the first one, especially considering the cast is as star-studded as it is.
The 'Nine Perfect Strangers' cast consists of Nicole Kidman, Melissa McCarthy, Regina Hall, Michael Shannon, Tiffany Boone, Manny Jacinto, Luke Evans, Melvin Gregg, Samara Weaving, Bobby Cannavale, Grace Van Patten, and Asher Keddie. With a cast like that, you need not say another word, and we would already be eagerly anticipating the series but the synopsis that came along with the novel has us even more excited to see how the series will play out. Nicole Kidman, also recently executive, produced a series called 'The Undoing'.
While 'Big Little Lies' first aired on HBO, this series has been picked up by Hulu, and while there has no official release date mentioned as yet, it is set to be aired during the course of the year.