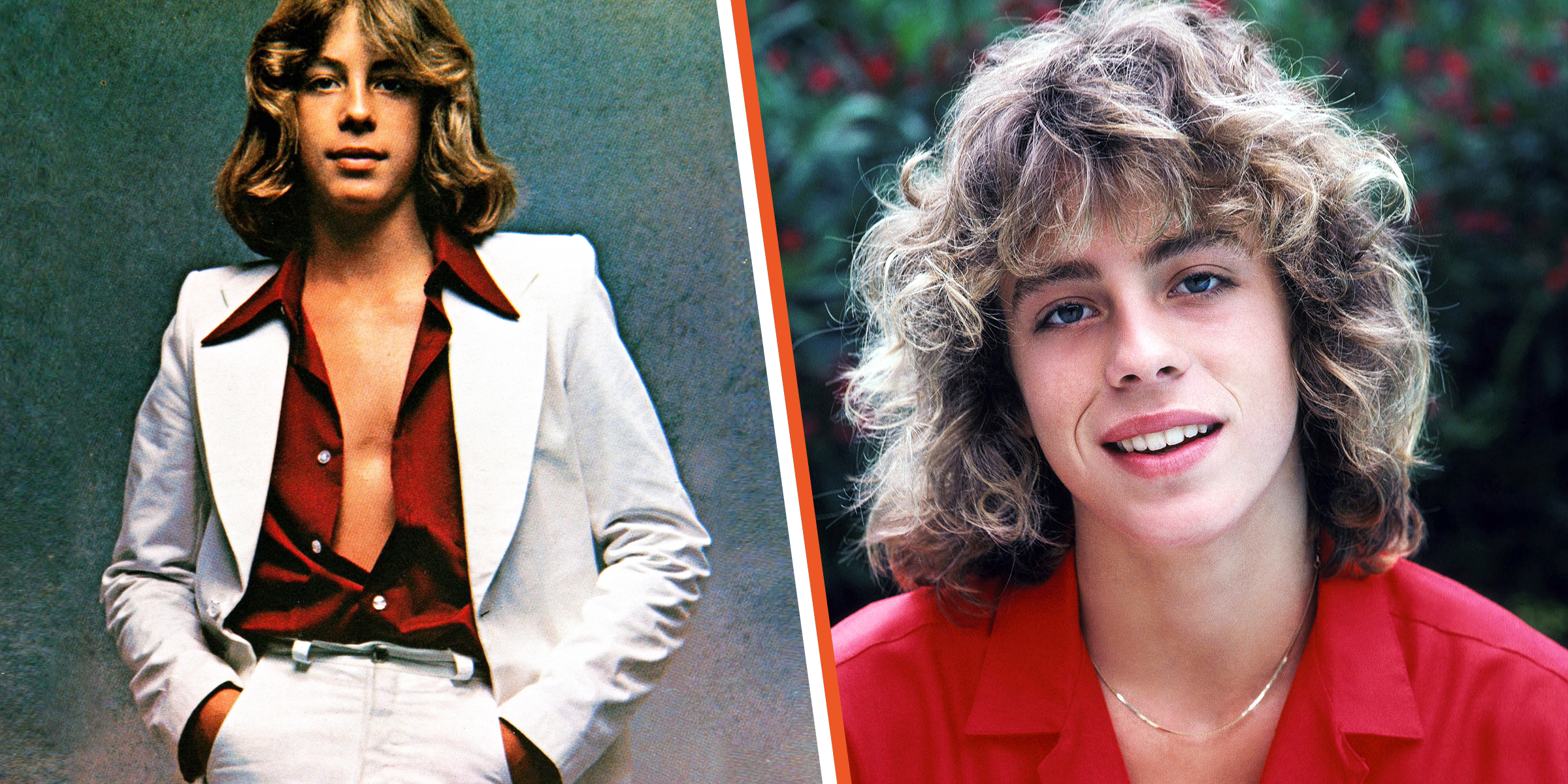 Leif Garrett, 1970 | Leif Garrett, 1976 | Source: Getty Images
'OMG': Teen Idol Leif Garrett Saddens Fans with His Look at 61 after Revealing Truth about His Life Following Downfall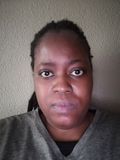 At 61, teenage heartthrob and "I Was Made for Dancin'" singer Leif Garrett's appearance left fans feeling disheartened.
The vocalist shared insights into his life post-celebrity and disclosed the cause of his decline.
Furthermore, Leif openly discussed his present life, long after his days of "living this lie.
Leif Garrett, alongside David and Shaun Cassidy and the Bay City Rollers, was a name synonymous with '70s teenage idols. The "I Was Made for Dancin'" singer captivated fans worldwide with his youthful appearance and catchy pop tunes.
However, in 2023, his appearance at age 61 left fans disheartened. The star had been a wholesome act, appealing to young female fans and their parents, but his adult career followed the unfortunate pattern of many child stars.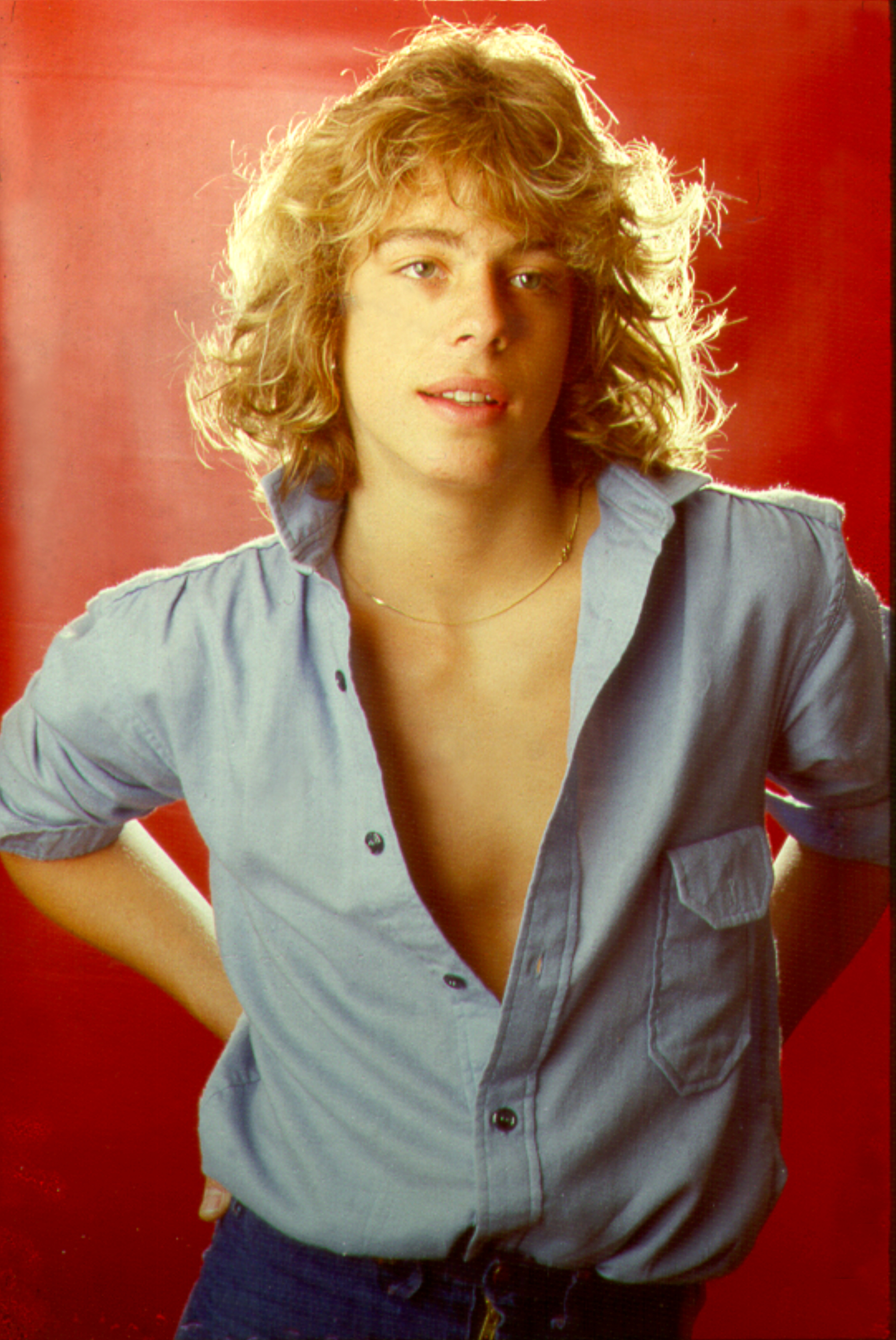 Leif Garrett posing for a photo circa 1970 | Source: Getty Images
By the mid-'80s, his career had significantly waned, though he did return to acting in movies that failed to gain much attention. Tragically, he also battled substance abuse and grappled with guilt over his role in a car accident that left his friend, Roland Winkler, paralyzed.
More than twenty years ago, Garrett was intoxicated and under the influence when he drove off the Hollywood Freeway, resulting in Winkler's paralysis. In 2020, Garrett disclosed that his friend had since passed away, and their last encounter was during the filming of "Behind the Music."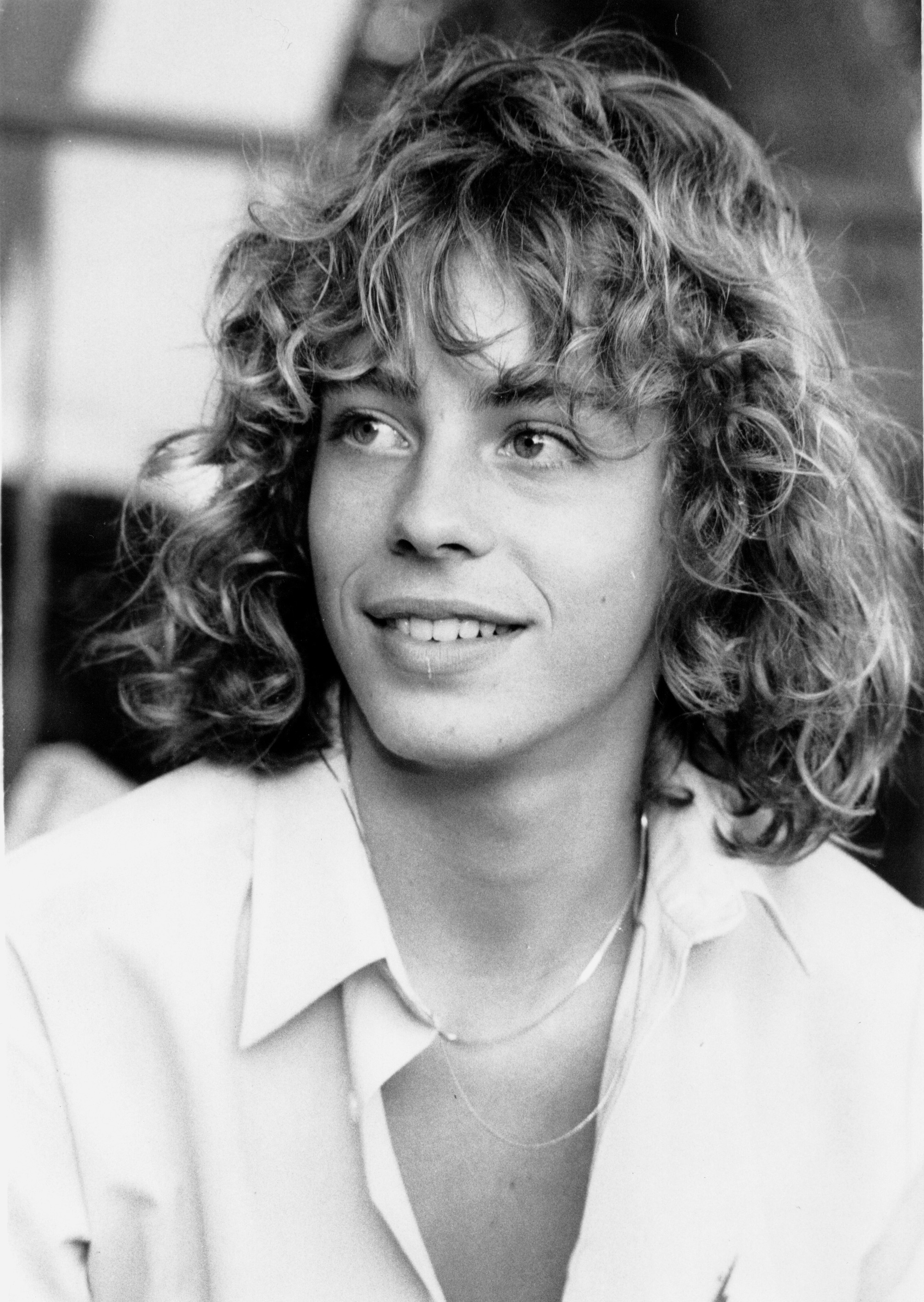 Leif Garrett during Music File Photos in the 1970s in Los Angeles | Source: Getty Images
The reunion was unexpected and emotionally charged for the musician. On the day of the accident, Winkler was initially supposed to drive, but Garrett intervened due to his fear of Winkler's racing hobby, leading to the devastating crash that became a "horrible lesson" for him.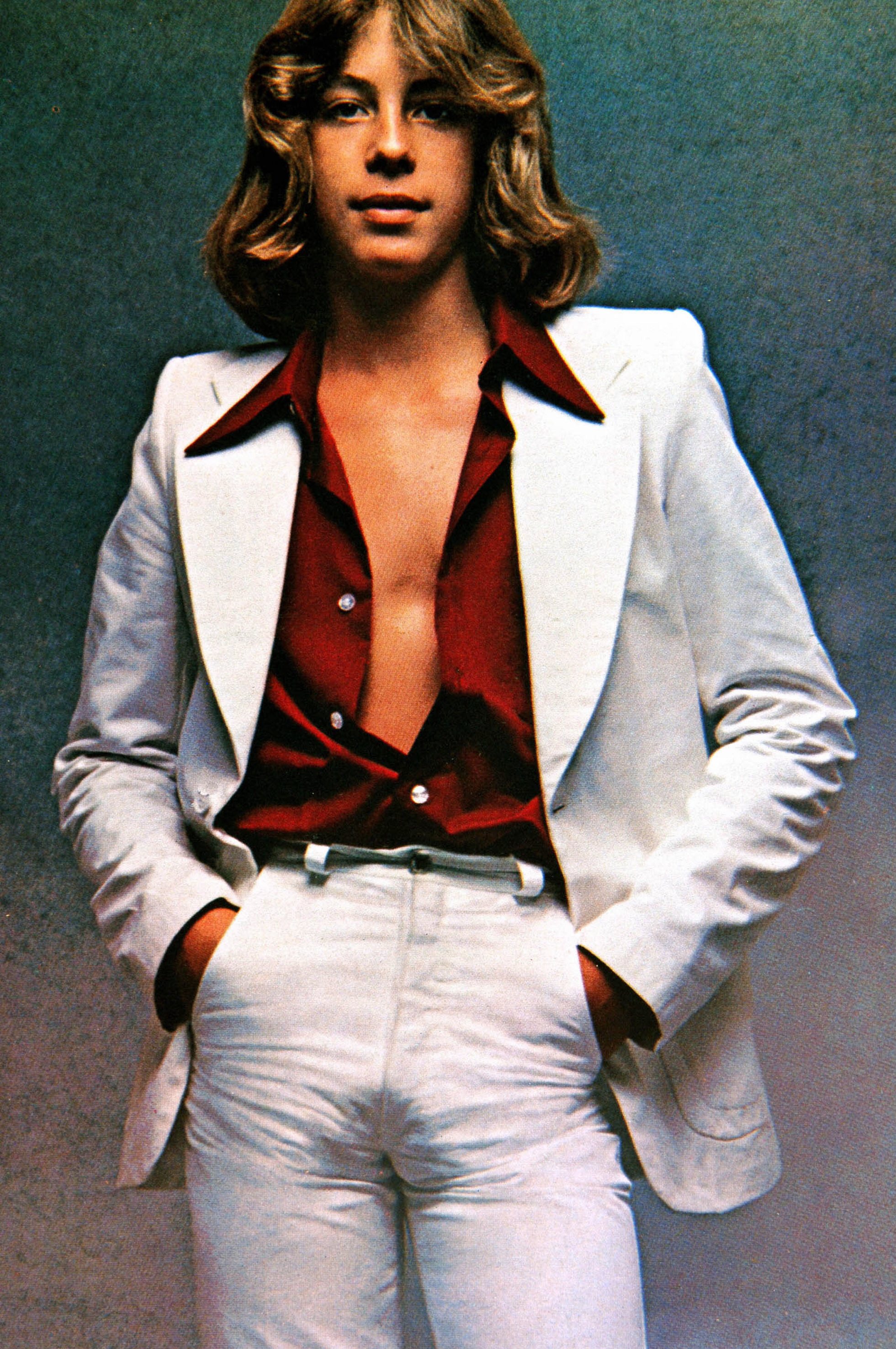 A photo of Leif Garrett circa 1970 | Source: Getty Images
In 2023, social media posts revealed Garrett's aged and transformed appearance. The days of drawing people in with his boyish charm were long gone, and fans were left heartbroken.
Leif's Current Appearance
On March 30, 2023, author and actress Ginger Coyote shared a Facebook photo of Garrett, stating it was how he looked the last time she saw him. In the photo, he appeared different, donning a bandana on his head, a scarf, and a jacket.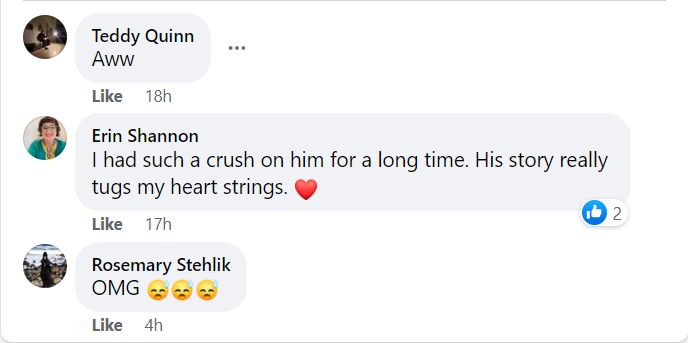 Fan comment's on Ginger Coyote's Facebook post about Leif Garrett's current look on March 30, 2023 | Source: Facebook/Ginger Coyote
One fan who responded to the post expressed sadness at his appearance, simply saying, "Aww." Another person remarked that they had "such a crush" on the singer for a long time, but his story now tugged at their heartstrings, while someone else could only exclaim:

A fan's comment on a Leif Garrett album post on Facebook on March 20, 2023 | Source: Facebook/Allison Scott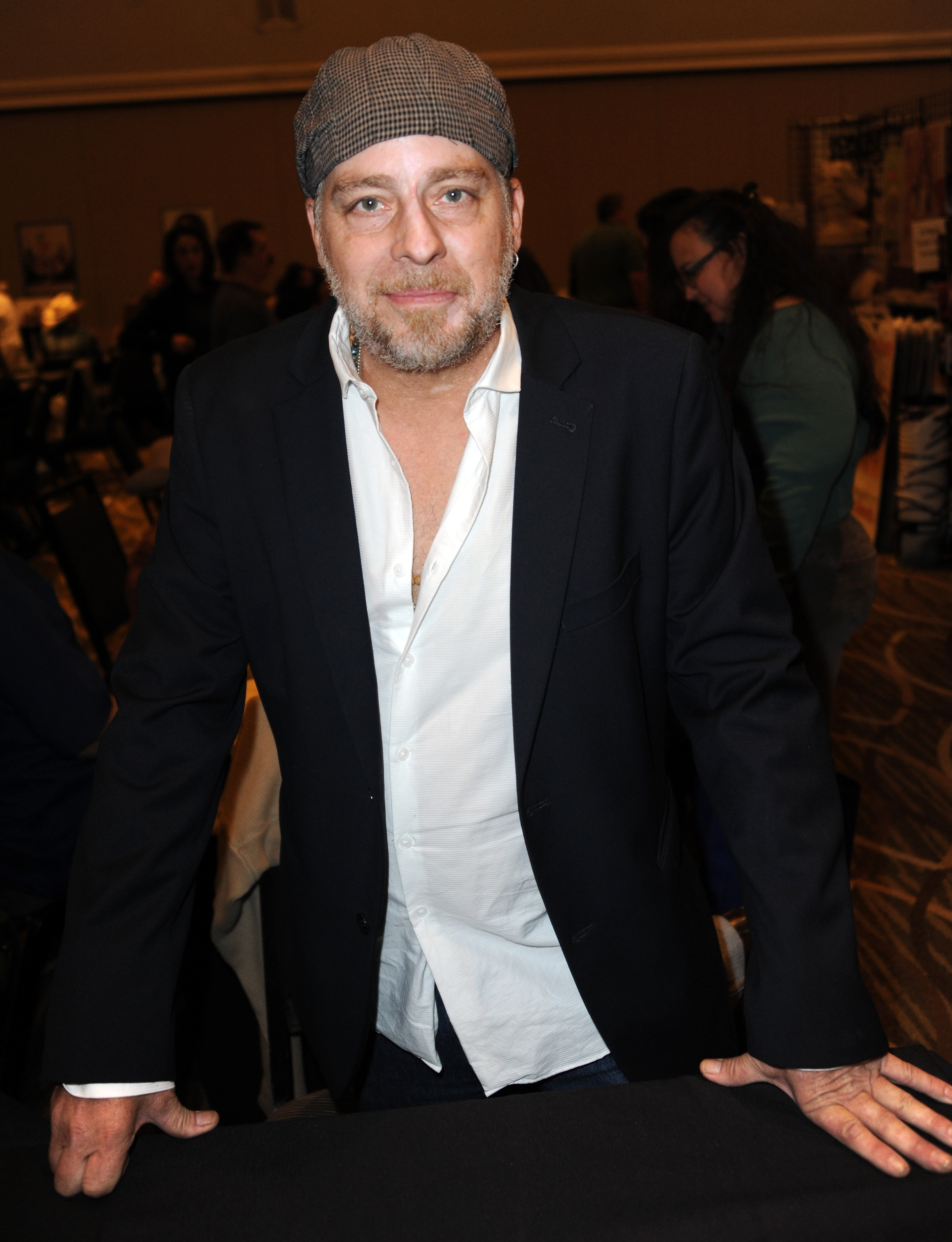 Leif Garrett at the The Hollywood Show on April 9, 2016, in Los Angeles, California | Source: Getty Images
On March 20, 2023, another fan shared what seemed to be an album cover from Garrett's days as a major celebrity. The person revealed they had his pictures on their wall in 1997.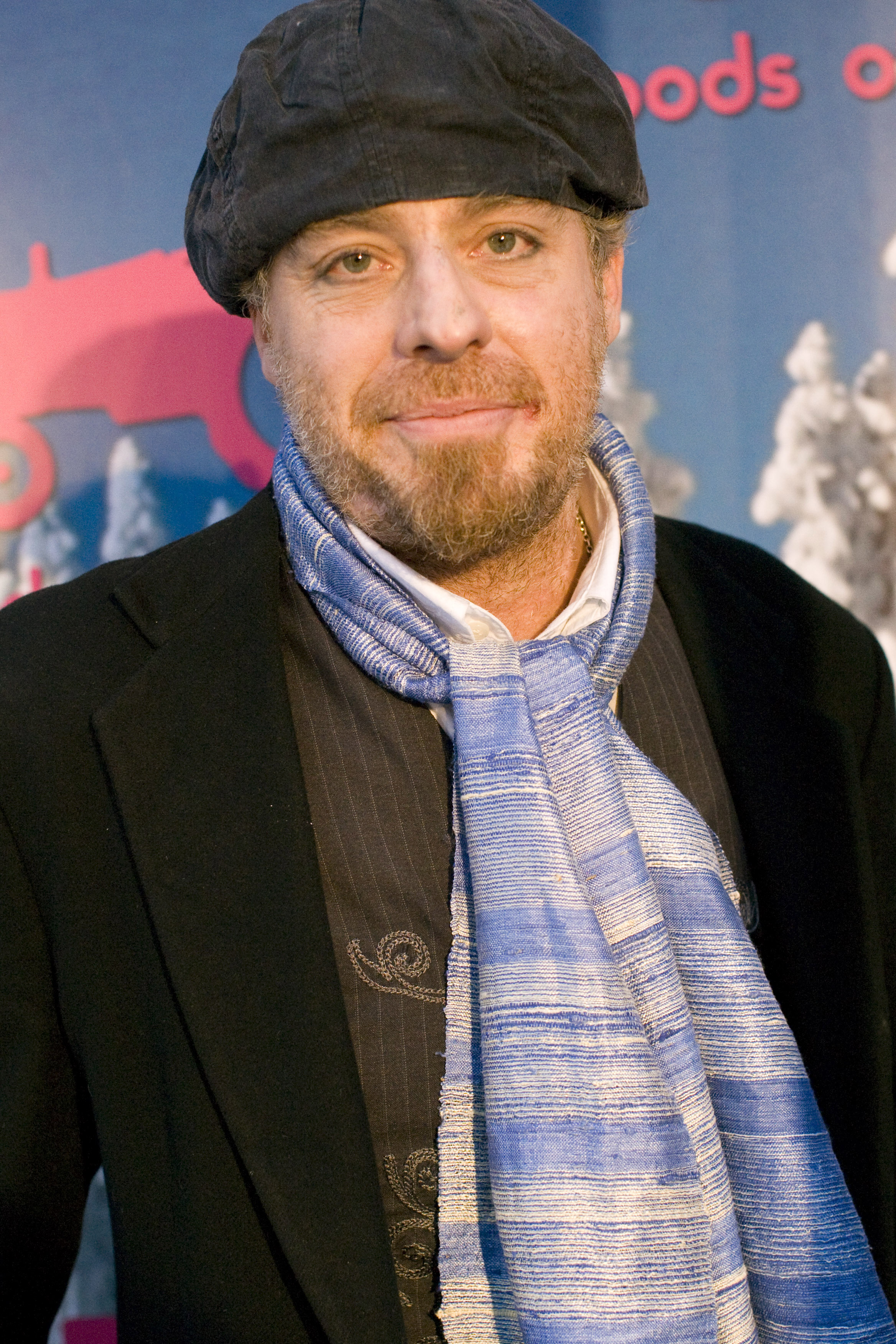 Leif Garrett at the Moods of Norway One Year Anniversary on May 17, 2010, in Beverly Hills, California | Source: Getty Images
Another individual commented on the "shame" of what happened to Garrett and Winkler, noting how the actor became addicted to illegal substances. The singer once confessed the reasons behind his addiction and downfall, details that may have come as a shock to his fans.
The Cause of Leif's Downfall and His Current Life
During a 2020 interview, Garrett disclosed that as a teenage idol, his managers lied and claimed he was suffering from exhaustion in order to sell out his shows. The musician was forced to pretend he was sick and ended up "living this lie."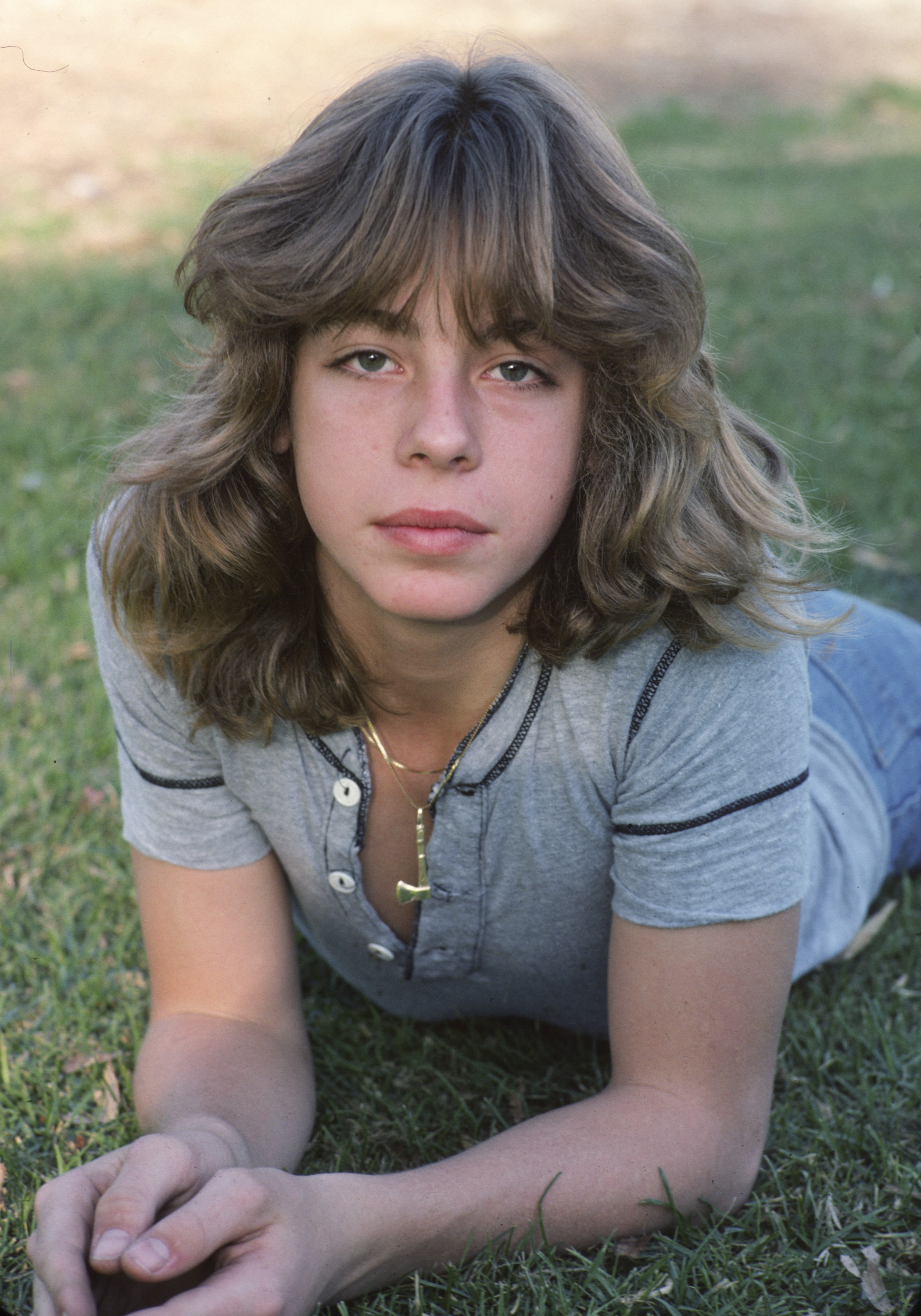 Leif Garrett in 1977 at the Music File Photos in Los Angeles, California | Source: Getty Images
The aim was to maintain a perfect image of what they wanted from him, but he knew it wasn't right. As a young man, he had the opportunity for a musical career, but instead of receiving immediate training, his voice was heavily processed until it was almost unrecognizable.
Background singer Jim Haas was brought in, and his voice was so prominent that Garrett sometimes felt as though they were producing Haas's record instead of his own. The star believed he was being exploited for his looks when all he wanted was to act.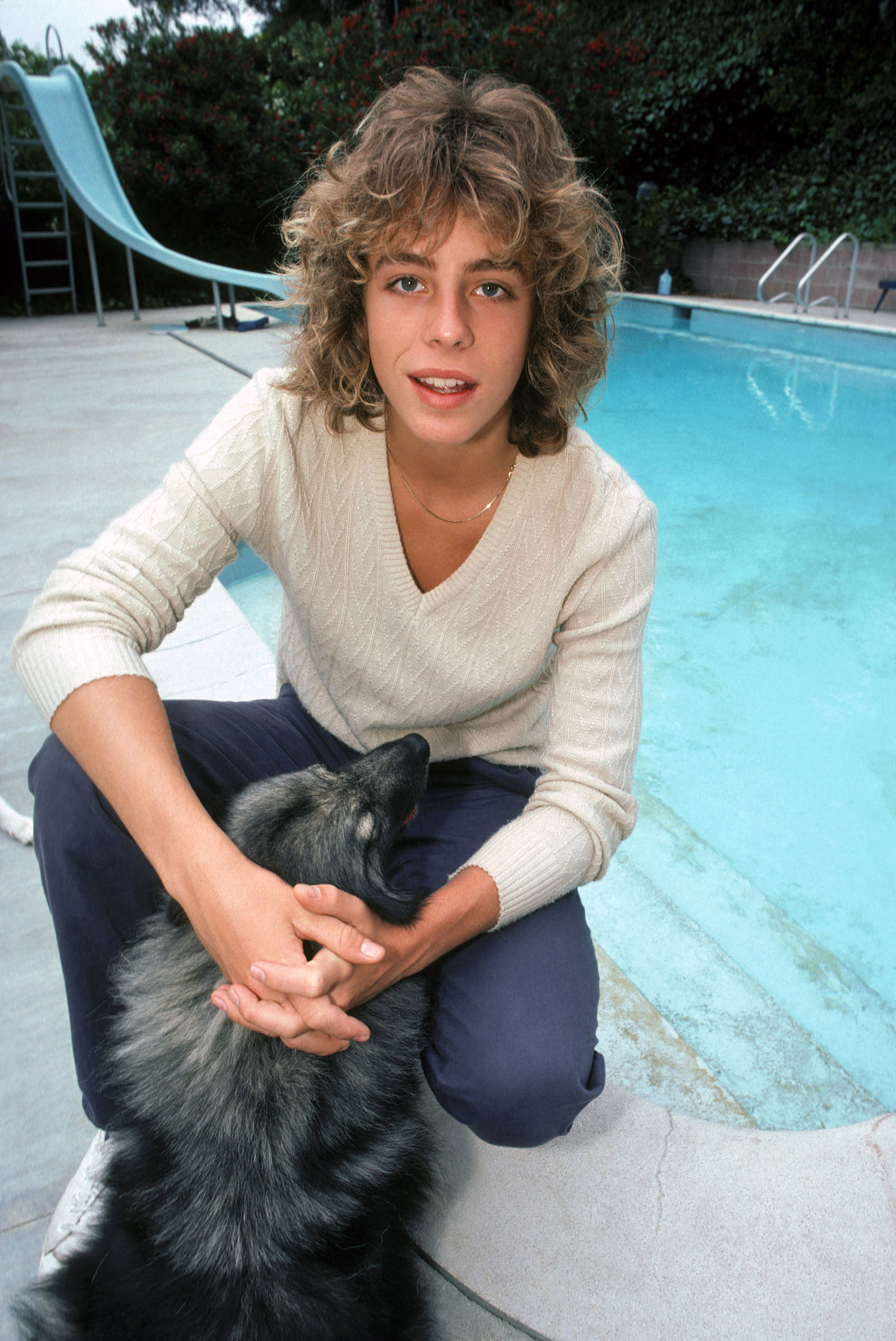 Leif Garrett circa 1976 in Los Angeles, California | Source: Getty Images
In his book, Garrett mentioned being coerced into singing with extensive technical assistance and having to lip-sync on stage at concerts, a "horrible" experience for him. He thought this was unfair to the fans who purchased tickets to his shows.
"However, he [Leif Garrett] was now taking things one day at a time..."
The deception surrounding his musical career led him to use illegal substances. The celebrity felt that as long as his records sold, no one cared about his opinion, and he desired longevity as an adult artist.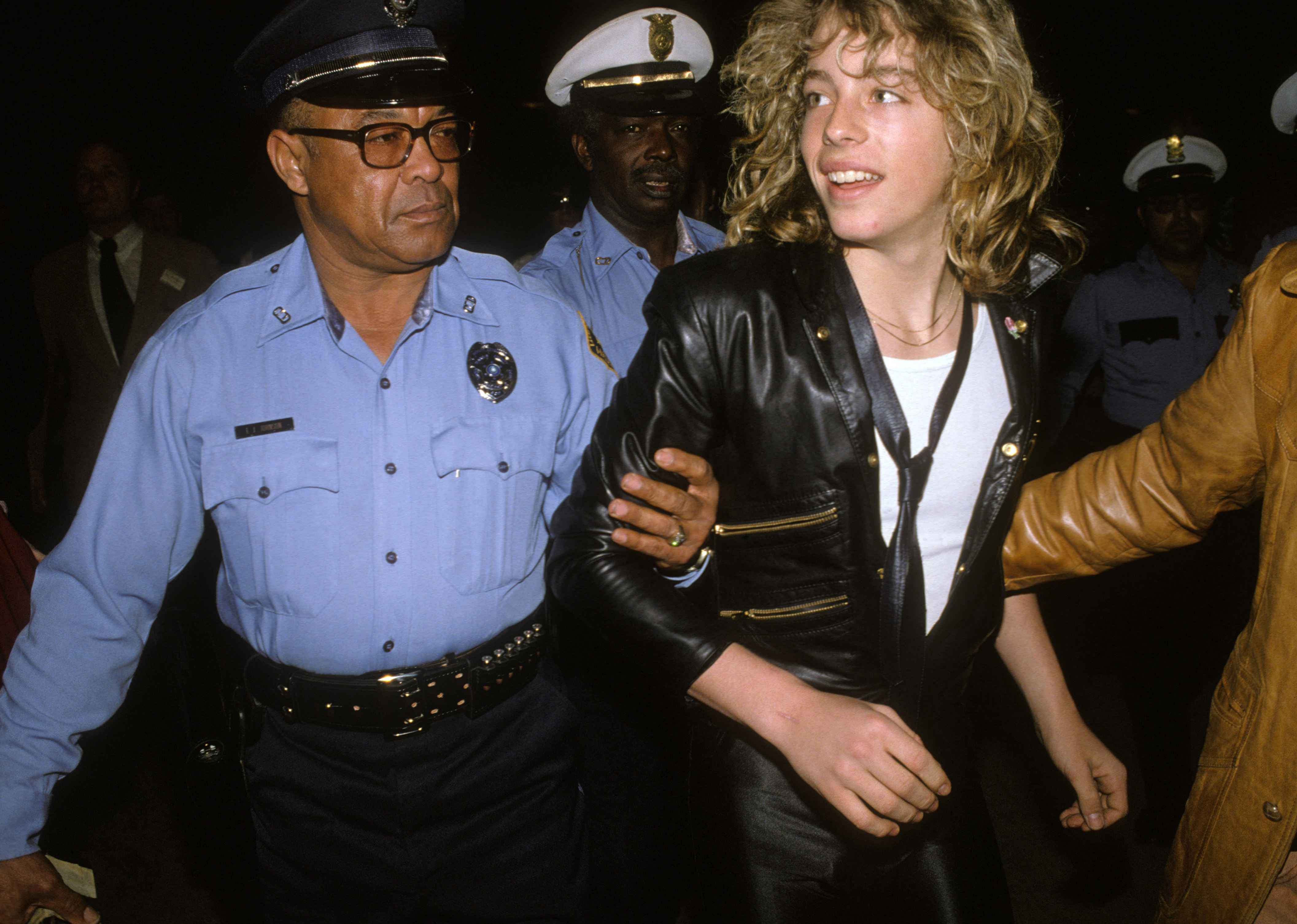 Leif Garrett arriving at a concert circa 1976 in Houston, Texas | Source: Getty Images
Garrett aspired to explore other avenues, but his team insisted on him being a "Tiger Beat" cover star and a California surfer boy, despite his lack of interest in surf music. He attempted to conceal his true feelings, as he wasn't being genuine with himself or in control of his career.
Nevertheless, illegal substances didn't define his entire life, although he struggled with them. Garrett was "grateful" for the unique experiences he had, but he wished the circumstances had been better.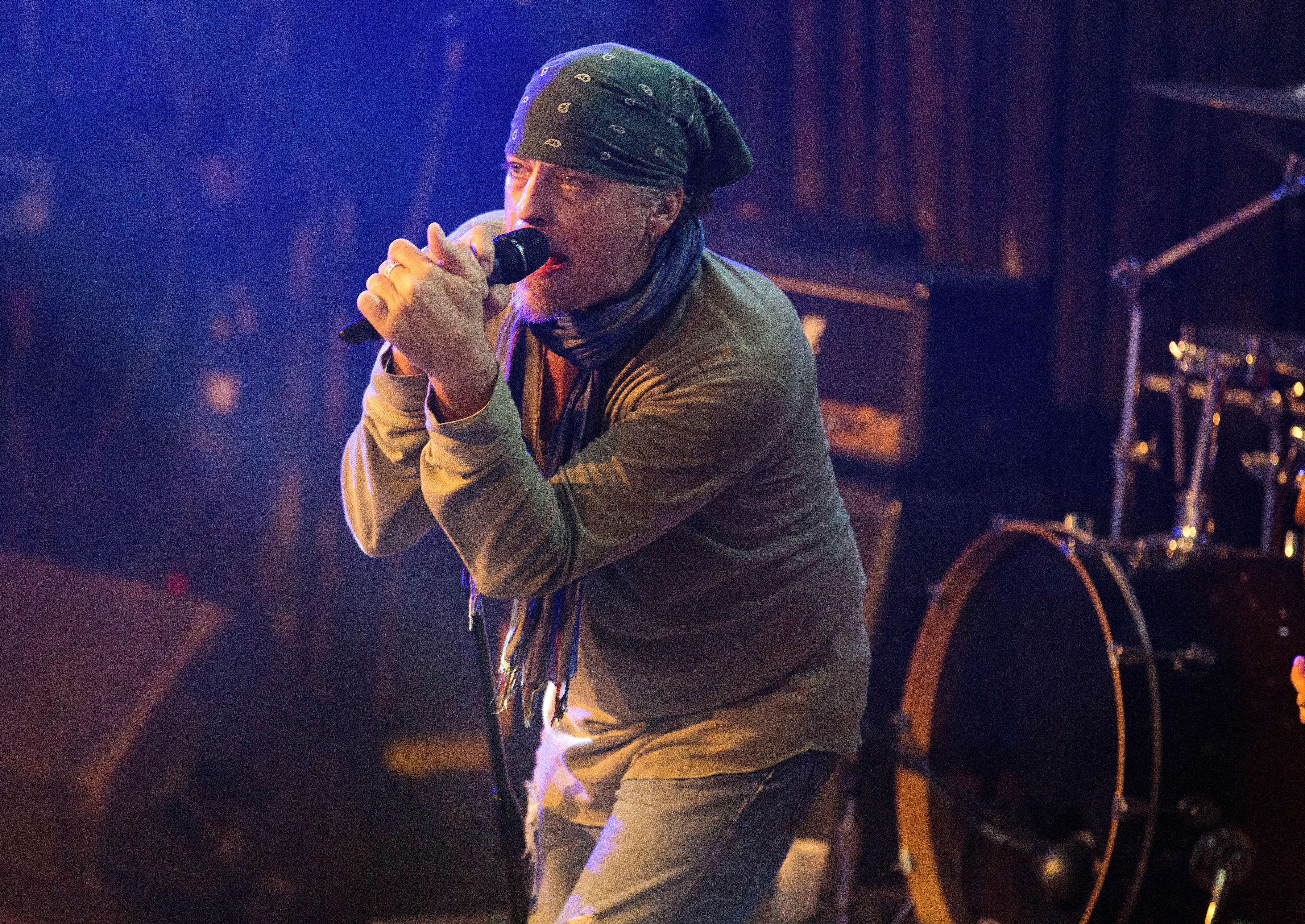 Leif Garrett performs live onstage at The Vogue on July 25, 2015, in Indianapolis, Indiana | Source: Getty Images
His father passed away in 2019, and he blamed himself for not getting to know him better. However, he was now taking things one day at a time, not in jail or rehab, and no longer relying on self-medication to escape pain.
Garrett stated that he felt good and played music for the love of it. However, he wasn't eager to do more unless it was authentic and as real as possible.