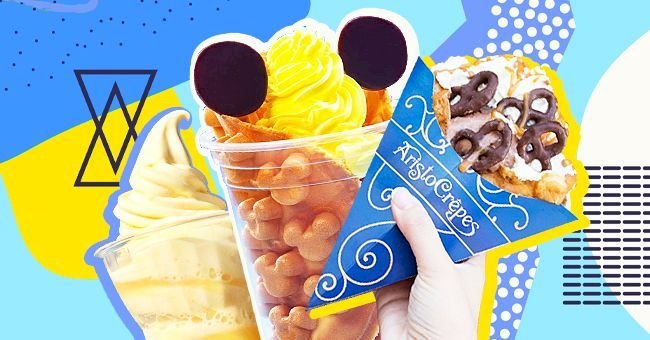 Once Upon A Time: Disney Reveals Secret Recipes For Popular Park Treats
Disney was forced to close its amusement parks in the midst of the pandemic. However, the home of Mickey Mouse is not ready to let fans miss out on the gastronomic experiences that were exclusive to their parks.
In a new Disney Parks blog series, the movie house has decided to release the secret recipes to park favorites. So if you're craving some Disney treats, here are some you can make at home:
Grilled Cheese Sandwich From Toy Story Land
Inspired by Toy Story, the sandwich aims to take you to Andy's backyard at Disneyland. Since you can't visit it there, use this recipe to bring the experience to your own backyard.
Plant-Based Cookie Fries From Disney's Beach Club Resort
Walt Disney World Resort Chefs have worked tirelessly to transform their menus and include more plant-based options over the years. The park announced they were introducing hundreds of plant-based dishes at both Disneyland Resort and Walt Disney World Resort.
Tonga Toast From Disney's Polynesian Village Resort
Described as "banana-stuffed sourdough bread, battered, deep-fried, and dusted with cinnamon-sugar," the treat is the perfect cheat meal. Now you can spoil your family with your own homemade touch of Disney magic.
Canadian Cheddar Cheese Soup From Le Cellier Steakhouse at EPCOT
You no longer need to travel all the way to the World Showcase to try the famous Canadian Cheddar Cheese Soup from EPCOT. The recipe has featured in many Disney cookbooks over the years but for the first time, it was released for free on the Disney Parks Blog.
The classic soup is usually a favorite at Le Cellier Steakhouse in the Canada pavilion. It makes the perfect appetizer or warm afternoon snack for the chilly fall weather.
Chocolate, Peanut Butter, Banana French Toast from Disney's PCH Grill
Chocolate Waffles & Frozen Espresso Mousse From Tamu Tamu
The treat includes easy-to-find ingredients making it perfect to try at home. Disney recommends using a waffle iron but you can also make it on a skillet for a more pancake-like effect.
Dole Whip
The ultimate refreshing frozen pineapple treat, the Dole Whip was first introduced at Aloha Isle in the Adventureland area of Magic Kingdom. A trip to Disneyland is not complete until you've indulged in one.
Now an iconic staple at multiple places at Walt Disney World in Orlando, Florida, the recipe is super simple. Combining three ingredients, you can bring Disneyland to your couch.
The Grey Stuff From Beauty & The Beast
Remember the Grey Stuff from "The Beauty & The Beast" song "Be Our Guest?" Disney has released the recipe the Red Rose Tavern at Disneyland and Walt Disney World's Be Our Guest restaurant use to create the dish. The whipped mousse is served atop a scalloped cookie.