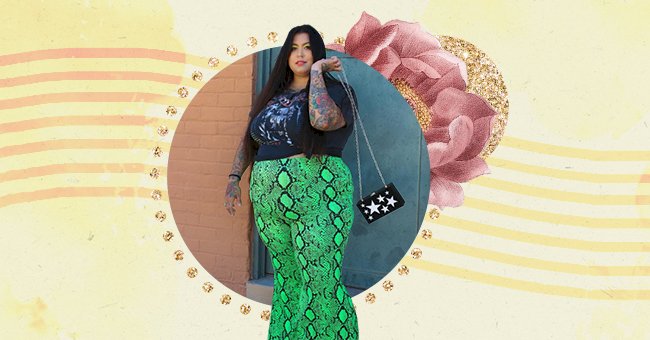 Our Favorite Size-Inclusive Brands To Shop
We can finally say that the fashion industry is finally embracing plus-size models and leaving out skinny XS models.
It takes some time until some changes take place in certain industries. For far too long, mainstream fashion had exaggerated slim models as reference, leaving out all the sizes and shapes.
Fortunately, things are slowly changing, and many brands are embracing diversity. Whether it's a small and eco-friendly brand or a big fast-fashion store, we've rounded up our favorite size-inclusive brands.
Warp + Weft
Sustainable denim and pants are for everyone; it doesn't matter what's the number in your pants' tag. With that in mind, Warp + Weft was born. Each piece of garment tells a story — all the ideas and resources the brand used to create its lines and products.
KS Garner
Slow-Fashion and handmade clothing brand from Phoenix, Arizona. You'll love all the colors, styles, and beautiful yet simple designs from KS Garner. If your size is above 4XX, the brand will carefully tailor a piece of a garment according to your needs.
Mate The Label
The LA-based company produces everyday cozy apparel, Mate The Label keeps its production local and uses only organic cotton, non-toxic dyes, creating simple, yet stylish pieces. Their size chart is quite inclusive, ranging from XS to 3X.
Kai Collective
Kai Collective's color and unique style will melt your heart. The London-based womenswear brand of attainable clothing with luxury aesthetics founded by fashion and travel blogger Fisayo Longe, who travels the world searching for the best fabrics and inspiration.
Madewell
Tees, denim, shoes, bags, and whatever you have in mind. Madewell is a one-stop online shop that embraces all shapes and sizes. Made for denim lovers, they use the latest stretch technology to design three signature fits with a super comfortable feel.
Athleta
Are you in the search for the best workout apparel? Here it is, Athleta, a brand from the Gap Inc. group. They are a certified B-corp. A B-corp is a business designation that means the business prioritizes community and the environment just as it does profit.
Girlfriend Collective
Girlfriend Collective is going well beyond sustainable fashion using recycled material. They embrace inclusivity offering different sizes, and now they're dominating the plus activewear space.
But not by chance — their incredible colors and a simple line-up of products are gaining popularity among many communities.