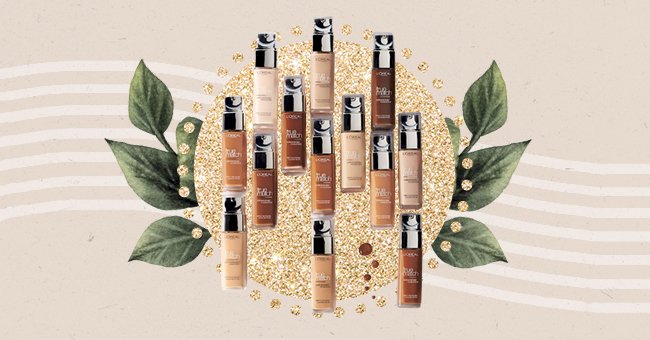 Our Guide To The Best Makeup Dupes
The beauty market has a wide selection of options for makeup lovers all over the world. While splurging on luxury beauty products may be a wonderful treat, it's great to be able to find budget-friendly alternatives.
The increasing interest in makeup has encouraged many cosmetics experts to create their own brands. There is no other industry that is quite as saturated as the cosmetics industry right now, but that is fantastic.
As a result of these limitless options, many makeup lovers have been able to identify affordable alternatives to luxury items. Read more if you are interested in finding the best makeup dupes of all time.
L'Oreal Paris True Match Liquid Foundation
Luxury Item Price: $64
Dupe: $8
What seems like thousands of beauty influencers have raved about the Giorgio Armani Luminous Silk foundation. It is dewy but not shiny, hydrating, and lightweight, but also on the pricier side of makeup.
Many insiders have shared that the L'Oreal Paris True Match Liquid foundation has very similar results. Both makeup brands offer their foundation in 30 shades; the biggest difference is the extreme opposite price points.
Maybelline Dream Lumi Highlighting Concealer
Luxury Item Price: $35
Dupe: $9
YSL's Touche Éclat All Over Brightening pen is fantastic, but not many people can justify spending $34 on it. Thankfully, Maybelline has a gel formula concealer in a pen form similar to the YSL offering but in fewer shades.
Rimmel Magnif'eyes 12 Pan Shade Palette in Spice
Luxury Item Price: $54
Dupe: $8
Urban Decay makes some of the best eyeshadow palettes in beauty, but they are a bit pricey for the occasional user. If you are a fan of their fantastic shade range and formula, you can enjoy that at a lower price.
The Urban Decay Naked Heat palette has twelve warm, blendable, and pigmented eyeshadow shades. Rimmel's Magnif'eyes 12 Pan Shade palette in spice offers almost the same colors and texture at an amazing value.
Sleek Makeup Blush in Rose Gold
Luxury Item Price: $30
Dupe: $13
NARS's blush in the shade 'orgasm' is a cult favorite, but it may be a bit much for someone building their collection. Thankfully, Sleek Makeup's rose gold blush looks almost identical to the high-end product.
Barry M Cosmetics Satin Slick Lip Paint In Red My Lips
Luxury Item Price: $19
Dupe: $9
One cannot mention MAC Cosmetics without mentioning their iconic Ruby Woo lipstick. It is the perfect pop of color for several skin tones, and it hasn't had another rivaling red lipstick take its place until now.
The Barry M Satin Slick Lip Paint in 'red my lips' has received rave reviews from beauty editors and lovers. This lipstick is just as bold as the Ruby Woo offering, and it is long-lasting enough to wear all day.
Maybelline Master Precise Liquid Eyeliner
Luxury Item Price: $20
Dupe: $6
KVD Beauty's Tattoo Liner is another cult favorite that many can't justify spending $20 every other month on. Maybelline's Master Precise liquid eyeliner is one of the best eyeliner's on the market and a perfect dupe for the tattoo liner.