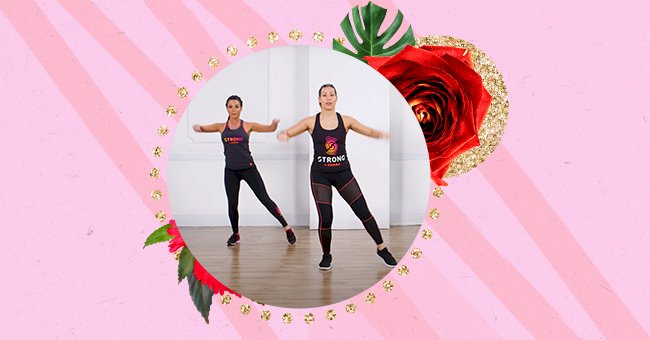 Our Pick: 10 Dance Workout Videos To Try On YouTube
YouTube has become one of the main sources of information and to be honest; there's virtually nothing you can't find on YouTube. Let's dive into YT's best dance workout vids.
If you feel like you want to level up your fitness routine or just want to try something different, try some dance workout videos. The benefits are many — it boosts your energy levels, burns some calories and it's definitely fun!
Are you new to dance workouts and have no idea where to start? I know it can be quite overwhelming to browse YouTube searching for the perfect workout video that suits you. That's why we've rounded up the best 10 dance workout videos for you to try on YouTube.
Afrifitness Workout
Join this 15-minute lower body workout dance video. Whether you're new to Afrobeats or a long-time lover, Rachael Okesola will make you sweat.
Rachael is all about inclusivity, so this workout is available for all fitness levels, no matter your shape or size or where you are in your journey.
2010's Party Workout
Join the other 5 million people who have already danced with Mad Fit with this 2010's playlist. This is a full-body cardio routine.
Expect to dance with music from JLo, Usher, Pit Bull, Ne-Yo, Jason Derulo, and more. Don't forget to grab a bottle of water, this workout will break a sweat!
Cardio Latin Dance
Nicole Steen, a cardio dance expert at Equinox, and Deja Riley, a dance coach, brought a Latin dance workout to the POP SUGAR Fitness channel.
So get ready to shake your hips in this 30-minute cardio routine. Don't know how to dance or make a move? No worries, they offer modifications.
Get Strong With Zumba Dance
Another POP SUGAR Fitness channel success, this video has been played 15 million (I said million!) times done by the trainer Ai Lee Syarief.
As they describe, this isn't just a dance class, it's a high-intensity workout experience, so get ready for a total body tone in a 20-minute routine.
T-Pain 4-minute Zumba Class
Don't have 15 or 20 minutes, just 5? Not a problem, simply join this quick and sweaty T-Pain's "Booty Wurk" Zumba class.
This quick routine is better for those who love dancing Hip-Hop and beginners. It's an old video, but the choreography is fun and timeless!
Caribbean Dance Workout
What about a quick trip to a Caribbean dance club without leaving your living room? Selena Watkins is also a trainer on the Fitbit app and POP SUGAR.
Expect uplifting movements in a simple but fun choreography. This dance workout is a full-body cardio for those who have 30-minute to try Soca music.
Brazilian Samba Dance Cardio
Join Ferly Prado in this 20-minute Brazilian Dance routine. Always loved samba but never fancied to try? Now it's the time!
Ferly mixes classic and new samba tracks and Brazilian funk in the middle to shake things up. Don't forget to stay hydrated — you will finish this workout drenched!
Jamaican Dancehall-Inspired Workout
Now it's time to land in Jamaican lands and try this 30-minute Jamaican dancehall-inspired workout. Burn 300-500 calories while having some fun!
The moves are for both dancers and no-dancers, beginners and advanced dancers. The best part of this routine is that you won't even realize you're working out.
Hip-Hop Cardio Dance
Hip-hop lovers out there, this one is for you. Get ready to dance to music from Missy Elliot, Kanye West, and Bruno Mars.
Mike Peele is going to motivate and make you feel energetic during 30-minutes of this workout. This routine is best for individuals with at least a bit of experience with dance or dance fitness.
Reebok x Les Mills BodyJam Workout
Do you want to dance like Nina Dobrev? This workout is chosen from Nina's favorite dance moves and tracks and developed and certified by Reebok experts.
Besides Nina, there are three different instructors and it's more for intermediate to advanced levels. The routine mixes up House, Hip-hop, Drum 'n' Bass, Trap, and some styles of electronic dance music.