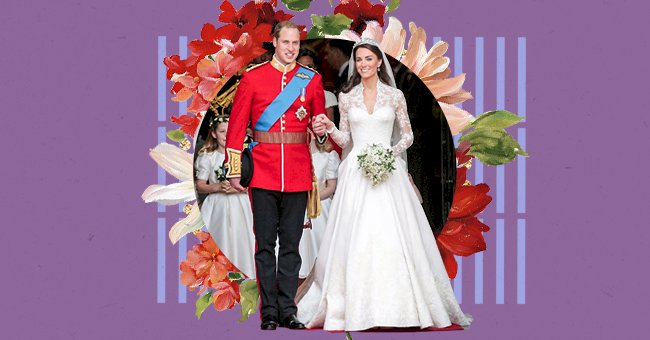 Our Pick: 10 Most Memorable Royal Weddings From Around The World
A lot of weddings had to be put on hold in 2020 due to the ongoing novel coronavirus. However, with many couples still unable to hold the wedding of their dreams, now, if ever, is the perfect time to look back at glamorous royal weddings.
There is something about royal weddings. We can't get enough of them. It completely captures the mind and allows us to escape, even if it's just for a little bit into the pomp, glamor, and festivities of those destined to rule.
However, while the British monarchy may have captured our attention, many kingdoms in the world also show their tradition in style during weddings. However, what makes a memorable royal wedding? The circumstances around it, of course. Therefore, here are ten of the most memorable royal weddings from around the world.
Shah Mohammad Reza Pahlavi and Queen Soraya of Iran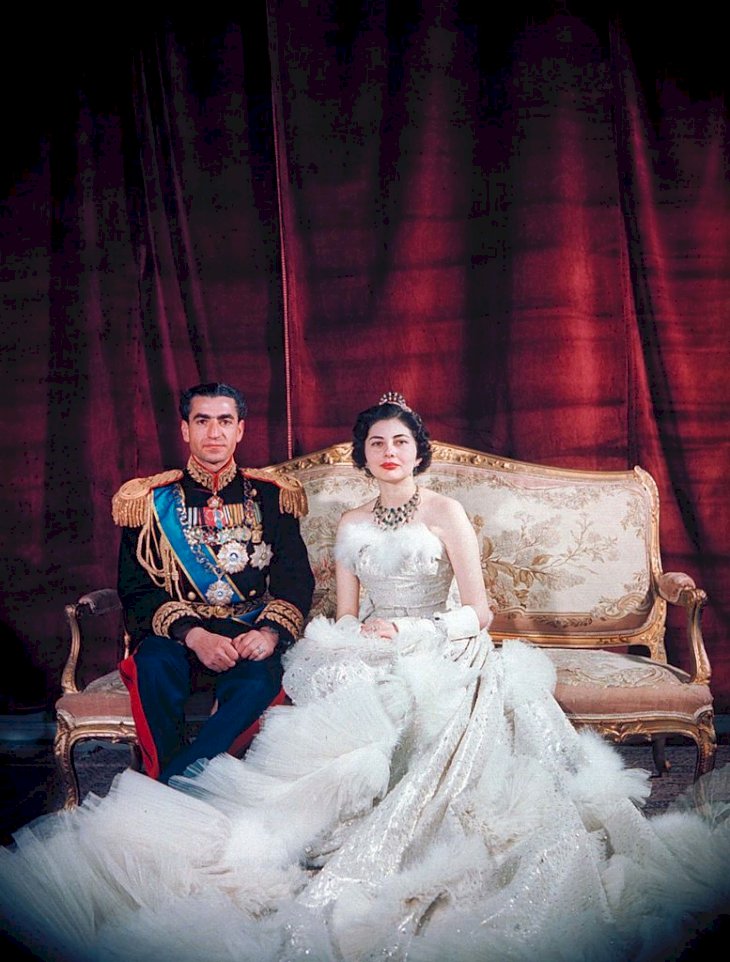 Shah Mohamed Reza Pahlevi (R), in full military attire, w. Queen Soraya (L), wearing dress designed by Christian Dior, for formal wedding portrait. (Photo by Dmitri Kessel/The LIFE Picture Collection via Getty Images)
Queen Soraya of Iran née, Soraya Esfandiary Bakhtiari, turned heads on her wedding day. The then Queen married Shah Mohammad Reza Pahlavi in a show-stopping with an iconic 44 pound Dior wedding dress embroidered with pearls, diamonds, and feathers. Unfortunately, the couple divorced after seven years.
Prince Rainier and Grace Kelly
Prince Rainier of Monaco and American actress Grace Kelly (1929 - 1982) sit before the altar during their wedding ceremony at the Cathedral of Saint Nicholas, Monte Carlo, Monaco, April 19, 1956. Kelly's gown was designed by costume designer Helen Rose. (Photo by Thomas McAvoy/The LIFE Picture Collection via Getty Images)
This memorability of this wedding comes from the star status of the famous couple. This royal wedding brought together Prince Rainier of Monaco and the darling of American Cinema, Hollywood actress Grace Kelly in a 1950s wedding for the ages. Unfortunately, Kelly passed on in a tragic car accident, and the Prince passed on in 2005.
Shah Mohammad Reza Pahlavi and Empress Farah Pahlavi of Iran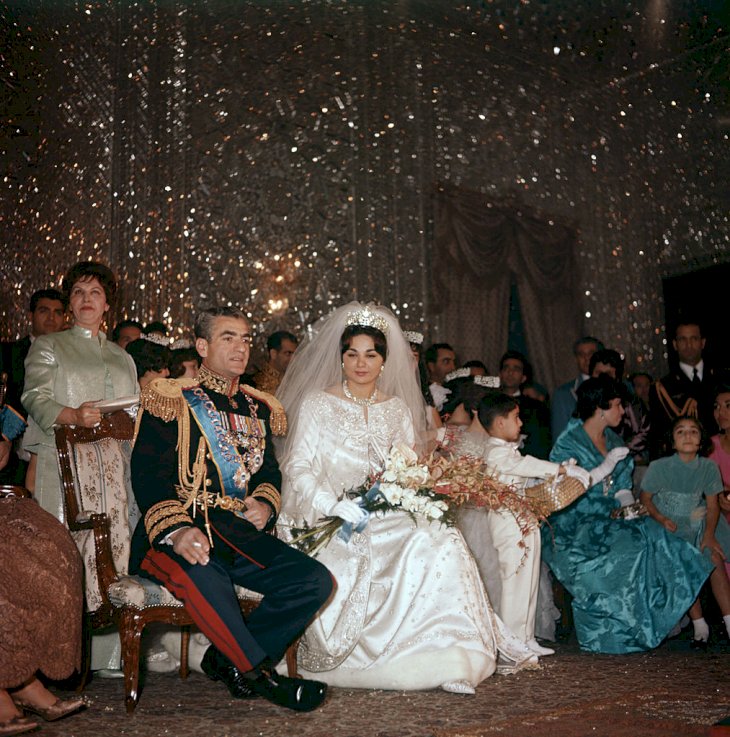 Mohammad Reza Pahlavi, Shah of Iran, is seated next to her third wife Farah Diba on the day of their marriage; her gown is by Yves St Laurent and on her head a Noor-ol-Ain Diamond tiara. Iran, 21st December 1959. (Photo by Mondadori Portfolio by Getty Images)
Shah Mohammed Reza Pahlavi makes another appearance on our list. Pahlavi married his third wife, Farah Diba, at the Golestan Palace in Tehran. Diba was dressed in an unforgettable Yves Saint Laurent gown and had on the Noor-ol-Ain tiara, which has the largest pink diamonds in the world.
Prince Harry and Meghan Markle
British Prince, Prince Harry, son of Prince Charles, and the late Princess Diana married American actress Meghan Markle in a ceremony full of pomp and glamor. The fairytale wedding took place at the historic Windsor Castle in spring and was watched by millions.
Prince Charles and Diana Spencer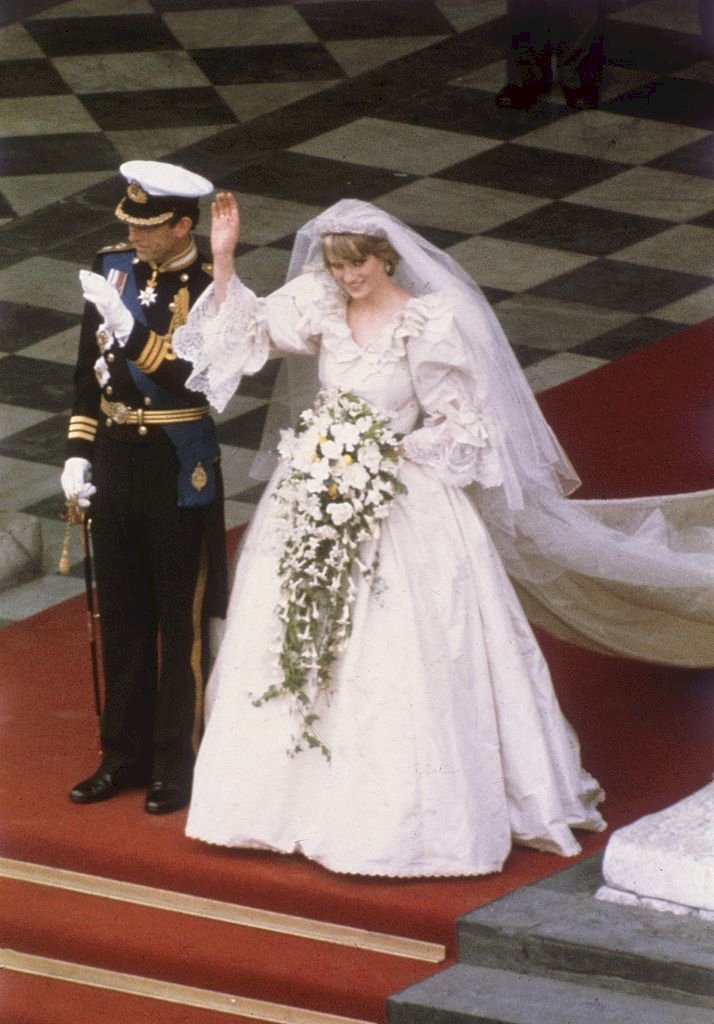 The wedding of Prince Charles and Lady Diana Spencer at St Paul's Cathedral in London, 29th July 1981. The couple leave the cathedral after the ceremony. (Photo by Fox Photos/Hulton Archive/Getty Images)
On the Buckingham royals, Prince Charles, heir apparent to the British throne, married Diana Spencer in 1986. Later, Princess Diana shot to fame for her charity work. Unfortunately, Princess Diana passed away in a tragic car accident in 1997 after a shocking divorce from Prince Charles the year before.
Crown Prince Naruhito and Masako Owada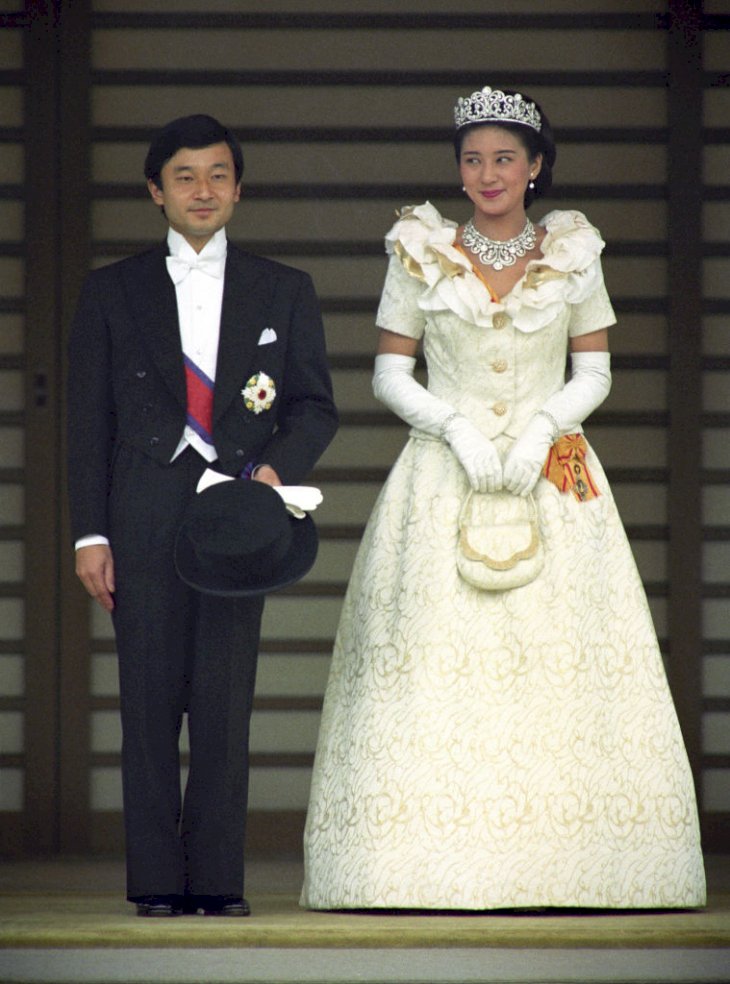 Photo taken June 9, 1993, shows Japanese Crown Prince Naruhito and Crown Princess Masako on their wedding day after an audience with the emperor and empress at the Imperial Palace in Tokyo. Crown Prince Naruhito is set to become emperor on May 1, 2019. (Kyodo) ==Kyodo (Photo by Kyodo News Stills via Getty Images)
Masako Owada was a civilian who met the Crown Prince, Naruhito of Japan, in 1986. She was the daughter of a Japanese Diplomat and met the Prince at a tea. Their wedding was super memorable as the Prince reportedly proposed three times before Owada said yes.
King Jigme Khesar Namgyel Wangchuck and Jetsun Pema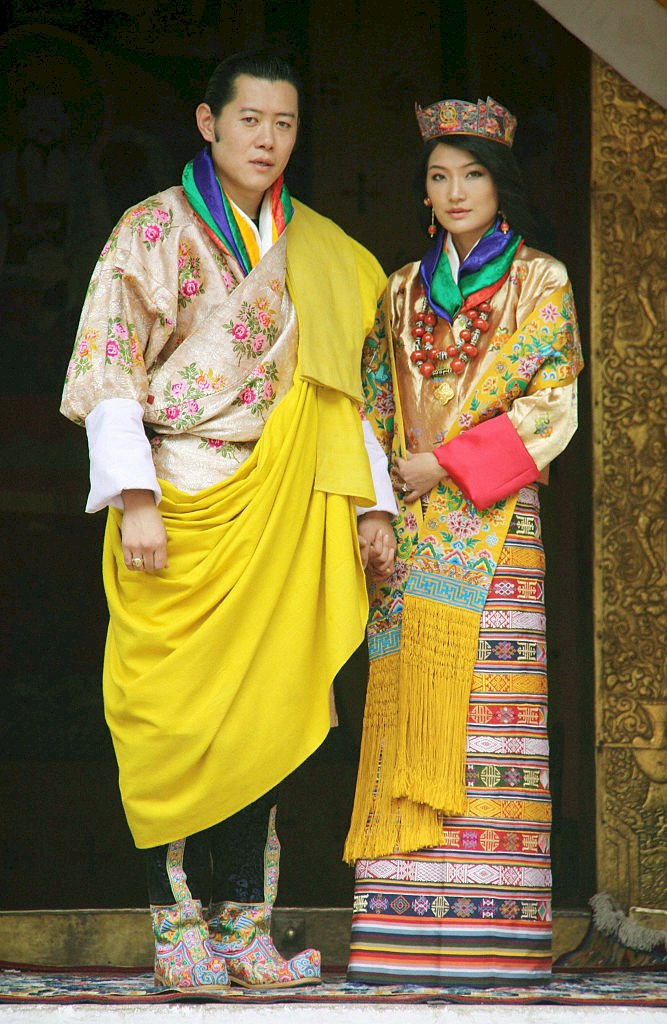 PUNAKAH, Bhutan - Photo shows Jigme Khesar Namgyel Wangchuck (L), the 31-year-old king of Bhutan, and his commoner bride Jetsun Pema, 21, who held their wedding ceremony in Punakha, western Bhutan, on Oct. 13, 2011. (Photo by Kyodo News Stills via Getty Images)
Over in Asia, the Bhutan King, Jigme Khesar Namgyel Wangchuck, then 31, married 21-year-old student Jetsun Pema. The lavish ceremony was steeped in rich Bhutanese culture as the couple got married in the 17th-century fortress in the nation's capital, Thimpu's Changlimithang.
Edward VIII and Wallis Simpson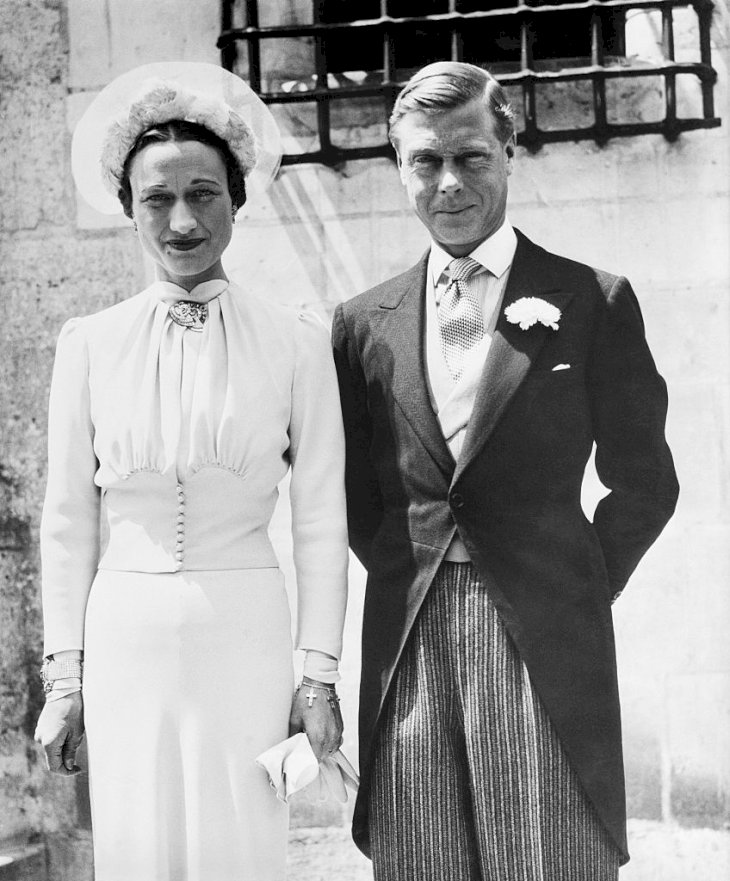 (Original Caption) This was the first portrait of the Duke and Duchess of Windsor after their marriage at the Chateau De Cande, in Monts, France, in June 1937. The wedding took place about six months after Edward gave up the throne of England to marry Mrs. Wallis Simpson.
This wedding was incredibly memorable for British King Edward VIII abdicated his throne for American socialite Wallis Simpson. At the time of their meeting, Wallis was still married to her husband. In 1936, Edward VIII abdicated his position as King after strong opposition had him choose between his crown and Wallis.
Prince Albert and Princess Charlene of Monaco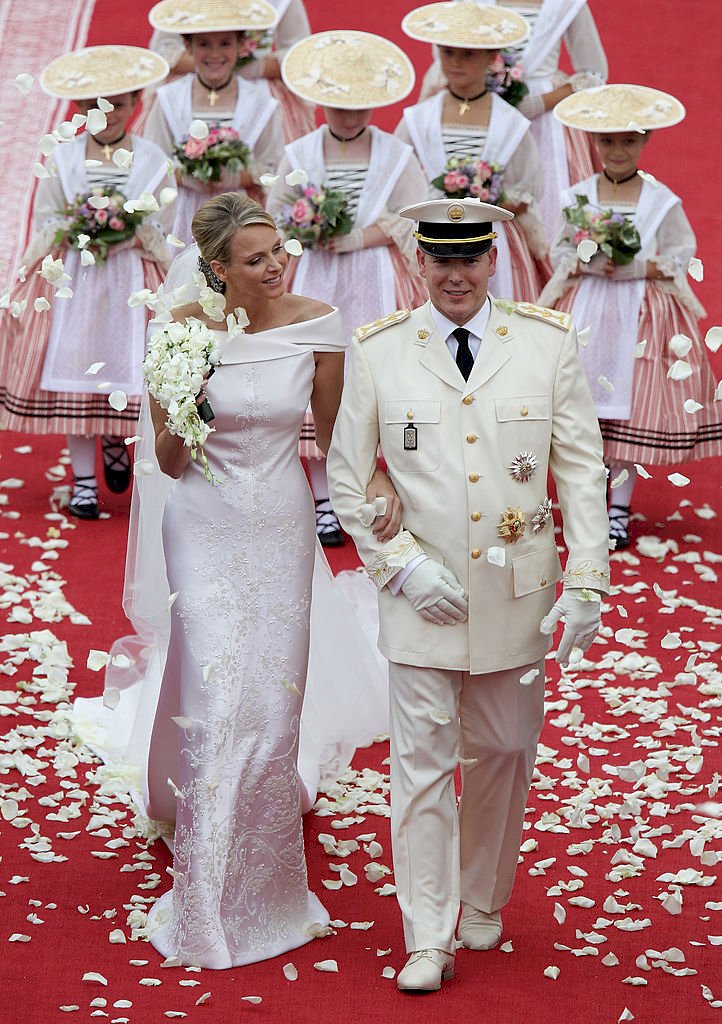 MONACO - JULY 02: Princess Charlene of Monaco and Prince Albert Of Monaco smile as they leave the palace after the religious ceremony of the Royal Wedding of Prince Albert II of Monaco to Charlene Wittstock in the main courtyard at Prince's Palace on July 2, 2011 in Monaco, Monaco. The Roman-Catholic ceremony follows the civil wedding which was held in the Throne Room of the Prince's Palace of Monaco on July 1. With her marriage to the head of state of the Principality of Monaco, Charlene Wittstock will become Princess consort of Monaco and gain the title, Princess Charlene of Monaco. Celebrations including concerts and firework displays are being held across several days, attended by a guest list of global celebrities and heads of state. (Photo by Andreas Rentz/Getty Images)
Prince Albert had a reputation as a playboy, but he finally tied the knot in 2011. The woman who stole Prince Alberts's heart was South African Olympic swimmer Charlene Wittstock. The two got married in beautiful ceremonies in Monte Carlo.
Prince Charles and Camilla Parker Bowles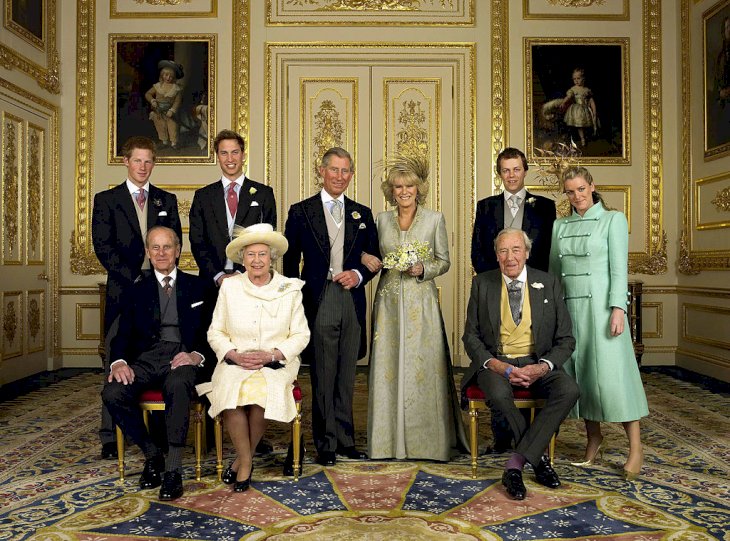 The Prince of Wales and his new bride Camilla, Duchess of Cornwall, with their families (L-R) back row Prince Harry, Prince William, Tom Parker Bowles and Laura Parker Bowles (L-R front row) Duke of Edinburgh, HM The Queen Elizabeth II and Camilla's father Major Bruce Shand, in the White Drawing Room at Windsor Castle Saturday April 9 2005, after their wedding ceremony. (Photo by Anwar Hussein Collection/ROTA/WireImage)
MediaThis memorable union is due to the controversy surrounding the pair. Prince Charles married his second wife, Camilla Parker Bowles, with who he was rumored to be in a relationship during his marriage to Princess Diana. Prince Charles and Camilla married in a small civil ceremony in Windsor Guildhall.