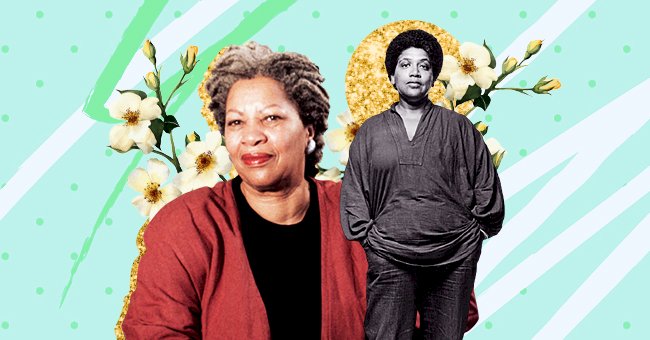 Our Pick: 10 Powerful Books Written By Black Women
In January, we witnessed history be made by Kamala Harris. Black women, not only in politics, have been glass ceiling breakers and powerful voices for change.
Black women in various spheres have been speaking over different issues that affect American people. Though progress is slow, it's starting to feel like it's in motion.
One of the ways that black voices are being elevated is through books. This list contains both fiction and non-fiction books that, while may not refer directly to the politics of governance, are, by virtue of their context, political and profound.
'No, You Shut Up: Speaking Truth to Power and Reclaiming America' By Symone D. Sanders
"No, You Shut Up" is about resisting censorship and as Sanders actively pursued her political voice. It's encouraging to speak out within a political culture that still seeks to silence individual voices.
'Beloved' By Toni Morrison
Though "Beloved" may not be directly about politics, the context is highly political. This classic must-read story is set after the American Civil War reflecting the lives of former slaves.
'Our Time Is Now: Power, Purpose, and the Fight for a Fair America' By Stacey Abrams
"Our Time Is Now" deals fundamentally with voter suppression. However, the book does this in a way that highlights a sense of hope and empowerment, offering a way forward.
'Mediocre: The Dangerous Legacy of White Male America' By Ijeoma Oluo
"Mediocre" seeks to a unpack an age-old yet ever recurring phenomenon: the political mission to maintain white male supremacy withing the American context.
'Coal' By Audre Lorde
"Coal" is a collection of poetry by Audre Lorde. it was her first collection to be released by a major publisher and gained critical acclaim. Lorde largely dedicated her life against various forms of injustice.
'The End of White Politics: How to Heal Our Liberal Divide' By Zerlina Maxwell
"The End of White Politics" critiques some of the founding principles on which America is built which are also the principles that plague the country's politics. Racism and sexism.
'Hood Feminism: Notes From the Women That a Movement Forgot' by Mikki Kendall
"Hood Feminism" seeks to explore mainstream white feminism and highlights its fundemental downfalls as a highly exclusive movement. Kendall offers a feminism that more intersectional, considering the livelihood of everyday women.
'Cannibal' By Safiya Sinclair
"Cannibal" explores the complex relationship between the English language in contention with themselves or especially against Blackness and Browness.
'Magical Negro' By Morgan Parker
Morgan Parker released two books in 2019, "Who Put This Song On?" and the highly anticipated "Magical Negro." The book explores Black American womanhood in a dark humorous manner.
'Vanguard: How Black Women Broke Barriers, Won the Vote, and Insisted on Equality for All' by Martha S. Jones
"Vanguard" looks at the struggle of African American women for political power. But not simply power for powers' sake, but how they call for equality for all.