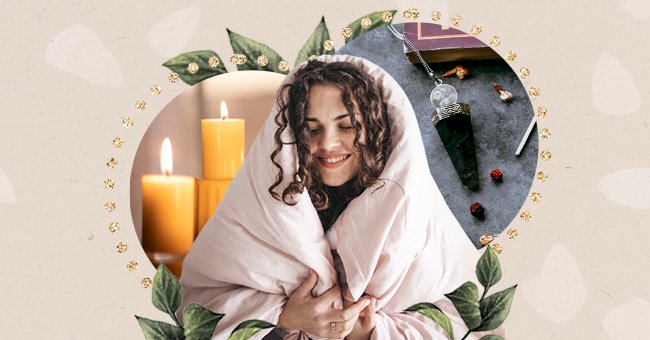 Our Pick: 10 Self-Care Gifts To Buy Yourself
Showing some appreciation for yourself is an act of self-love and self-care — it can be through mindfulness, wellness, body care, you name it. Let's have a look at the top 10 self-care gifts to treat yourself!
We are mostly used to showing appreciation to friends and family but when it's time to pamper ourselves with something we like, why not do it in the rush of everyday life instead of just on the holiday season or on our bdays.
We've put together a collection of our favorite self-care essentials that suits everyone — from healing crystals, jewelry to bath salts, and massage devices — choose your fave and don't look back: you deserve it!
Ugg Fluffly Yeah Slippers
The Birkenstock at-home version — but definitely more comfortable and cute — it's time to upgrade your old slippers for a fashionable, yet comfy UGG option.
Featuring soft sheepskin with a lightweight platform to keep things airy, don't limit yourself as an at-home luxury sandal. They match pretty well with midi dresses or your favorite jeans.
David's Tea Feel-Good Teas Sampler
What about a tea sampler box? This blended box comes with 12 leaf teas designed to help you relax, digest, energize, detox, and beautify.
This box includes Bed of Roses, Buddha's Blend, Cold 911, Ginger Crystals, Headache Halo, Just Beet It, Mother's Little Helper, Peppermint Amour, Pomegrateful, Serenity Now, Sunny C, and Tulsi Tranquility.
Super Plush Robes Brooklinen
This luxurious Brooklinen's Super-Plush Robe is made of combed, long-staple Turkish cotton and has a substantial 380 GSM weight.
It's extra thick for spa-like comfort, this robe is very comfy and fits well, making a great addition to your at-home pampering day.
Homedics 3D Shiatsu & Vibration Massage Pillow with Heat
Is there anything more relaxing than a massage? What about carrying around your own massage device? This vibration massage pillow will be like gifting yourself a personal masseur.
The 3D Shiatsu and Vibration Massage Pillow versatile design allows you to target your neck, back, or shoulders while loosening tight muscles.
Lavender and Buttermilk Bath Salt Project
Taking a bath can be one of the most relaxing ways to unwind after a stressful day. This bath salt project is super easy to make, with just three steps.
To use, add a few heaping spoons of the powder to a hot bath and relax. The project is a simple combination of Epsom salt, buttermilk powder, and Lavender essential oil.
Vitruvi Essential Oil Difuser
Beautifully crafted out of high-quality porcelain, the Vitruvi essential oil diffuser refreshes your home with your favorite scent while looking great as home decor.
Place the diffuser in your bedroom, living room, or office and choose a different aroma each day. Some of the best oils for stress relief are lavender, lemongrass, bergamot and orange.
Boy Smells Candles
What about stimulating your senses with this special candle made with natural oils, all-natural coconut wax and beeswax blend?
Founded by men, the brand targets both genders, as a candle is mainly seen as a female object. Boy Smells Candles are "full-bodied scents that turn daily routines into rituals of self-exploration."
Namacci Orgonite® Pendant
"Protectors for negative energies and electromagnetic smog", is a mixture of healing crystals and infused with sacred plant medicine; Ayahuasca vine & palo santo wood.
The healing crystals added to the orgonite are black tourmaline, tiger eye, and turquoise. Namacci was founded by a Dutch artist who believes in the healing power of crystals and sacred geometry.
Goop Double-Sided Wand Vibrator
Maximize your pleasure with this "dream" vibrator with eight pulsating patterns for endless exploration — a beautiful self-care gift to yourself.
"Our Double-Sided Wand Vibrator is the ultimate intimate massager: One end has a wonder-ball wand with deep, rumbly vibrations for external stimulation. On the other side, the slim, flexible end provides powerful and precise vibration for clitoral or internal stimulation."
Goop Knock Me Out Sleeping Support
Gweneth Paltrow's Goop has great wellness products and they're mostly natural. These chewable sleeping "treats" stimulate the body's own production of melatonin — the sleeping hormones.
The main ingredients are Vitamin B6 (as Pyridoxal-5-Phosphate) (2 mg), L-Tryptophan (500 mg), Melatonin (4 mg) as well as other natural ingredients such as Organic Tapioca Syrup, Organic Coconut Sugar and Palm Fruit Oil.