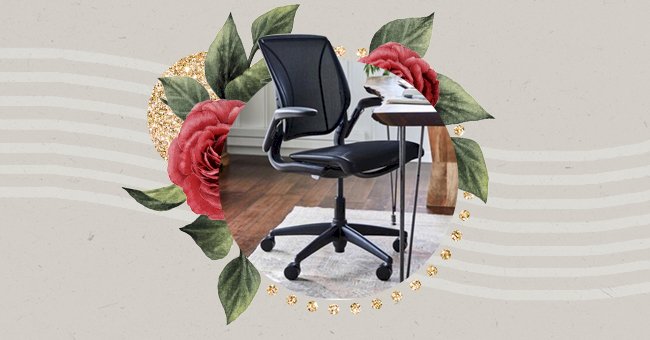 Our Pick: 5 Best Ergonomic Chairs For Remote Workers
Sitting for 5 hours or more strains the whole body. Neck, shoulders, spine, wrists are affected by how we spend our time working. If you've been crammed with discomfort or even pain, it's time to invest in a high-quality office chair.
High-quality office chairs are designed to support your body to endure more prolonged periods in a non-natural posture. In the long run, this is detrimental to your body and spine health.
Finding the best office chair though can be tricky cause everybody is different. Office chairs tend to be one size fits all, but what's comfortable for one person might not be for another. We've compiled the five best ergonomic chairs to help with your posture while working from home.
Herman Miller Aeron Chair
To maintain a neutral position while sitting, you'll need to create 90-degree angles at the waist and knees. The best way to do that is with an adjustable chair. Herman Miller offers adjustable lumbar and arm support and multiple regions of the lower back.
Humanscale Liberty Office Chair
Developed by the chiropractic, Dr. Scott Bautch, who's currently the president of the American Chiropractic Association's Council on Occupational Health, Humanscale offers Liberty chair. This chair is an intelligent mesh task chair engineered to provide automatic lumbar support for every user.
Humanscale Freedom Office Chair
Another unique chair developed by Humanscale is the Freedom chair. This chair supports each position, and it includes a "self-locking recline mechanism" that allows you to lean back without tipping over. This is the perfect option for shorter people, as it has an adjustable seat depth as well.
HON Ignition 2.0 Office Chair
If your budget for a new office chair doesn't hit the five figures, this HON Ignition 2.0 might be a more affordable choice. This office chair has all the standard adjustments such as seat-depth adjustment, seat height, and adjustable arms.
Steelcase Gesture Office Chair
Since 2015, the New York Times' Wirecutter has been elected the Steelcase Gesture as the best office chair for most people. According to them, the investment is well worth it, as "it's one of the most comfortable, supportive, and durable office chairs we've ever tested."