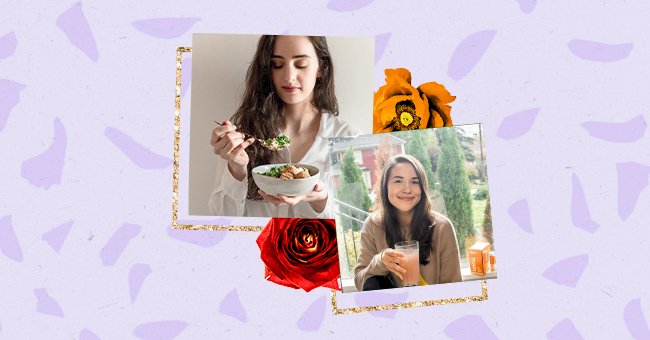 Our Pick: 7 Vegan YouTube Channels To Follow In 2021
Following a vegan diet and lifestyle can be lonely and sometimes boring — especially if you have just made your transition — but these vegan YouTube channels will make you feel at home with a list of new delicious recipes to try!
The definition of Veganism, according to The Vegan Society means "a way of living which seeks to exclude—as far as is possible and practicable—all forms of exploitation of, and cruelty to, animals for food, clothing or any other purpose; and by extension, promotes the development and use of animal-free alternatives for the benefit of animals, humans and the environment. In dietary terms it denotes the practice of dispensing with all products derived wholly or partly from animals."
In a nutshell, there are different aspects to the vegan lifestyle and how different people cope with personal hardships. The list of vegan YouTube channels we've put together is to help you to find the ones that resonate with you the most.
Pick Up Limes
Sadia is an Canadian who lives in The Netherlands, with over 3 millions of subscribers — making her channel one of the most popular vegan channels on YouTube. She shares not only delicious and easy vegan recipes but also talks about nutrition, miminalist lifestyle, and conscious living.
Rachel Ama
Easy vegan recipes and meal prep videos to "What I Eat in A Day" and £1 vegan meal, Rachel also embraces her Caribbean roots and shares authentic recipes in a vegan style. The London-based YouTuber published a book with easy and fun recipes.
Cheap Lazy Vegan
Rose's channel is filles with videos on "how to live a cheap lazy vegan lifestyle" as she puts. She turns vegan food in a budget-friendly and easy way — on her videos, she shares content about Korean vegan recipes, vegan hacks, high protein recipes, and "What I Eat in A Week".
The Happy Pear
The Irish identical twins chefs started The Happy Pear as a vegetable shop, in 2004. Now, they make plant-based recipes so easy that anyone can cook! From delicious breakfast to 5-minute dinner, the twins published three best selling cookbooks and also run online vegan health and cooking courses.
Jess Beautician
Jess is a beauty therapist and her channel goes beyond vegan recipes. She often posts videos about cruelty-free and natural skincare and beauty products. Jess also creates content and ideas for work and school lunchbox.
Madeleine Olivia
Madeleine's channel isn't a success by chance — her videos are authentic and you can enjoy content beyond veganism. You can enjoy her tips about being vegan on a budget and some more content around minimalism, lifestyle, home decor and mental health.
Caitlin Shoemaker
Caitlin is a multichannel influencer, with an Instagram of nearly 400k followers and a gorgeous blog. If you're searching for vegan comfort food, you can definitely find several videos on her channels. Besides that, Caitlin shares with her followers other things like yoga, relationship content and mental health tips.