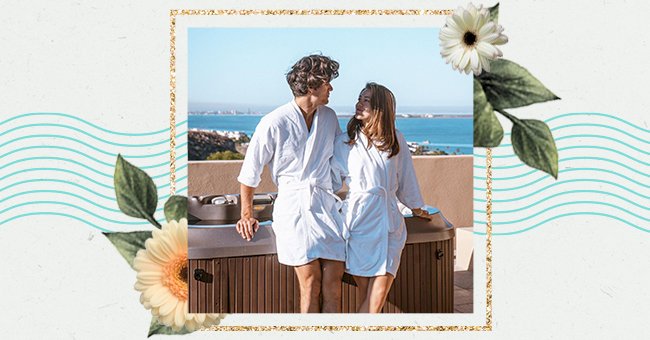 Our Pick: 8 Couples Retreats To Re-Ignite Your Spark
Are you searching for the perfect getaway from the hectic day-to-day life you and your partner have? Take a look at these idyllic retreats and resorts that are waiting for you two!
The time for a getaway has come, and it doesn't matter if you're in a new relationship or have been together with your beloved one for a long time, a retreat or idyllic resort is always a great idea, isn't it?
That said, we've rounded up the best romantic destinations for retreating and rekindle your romance with breathtaking landscapes, pristine waters, and fancy dinners. Are you ready?
Inns Of Aurora, Aurora, NY
Not far away from the hectic life of New York City, you can relax and fine-tune with your inner peace. Inns of Aurora offers restorative yoga classes, guided meditation in nature, cooking classes, fireside tarot reading cards, and Ayurveda consultations.
Puerta Cortes, Mexico
Take a couples retreat package in Puerta Cortes in Mexico. A hidden gem by the Mexican seashore that offers many activities for you and your partner. Golf, swimming with whale sharks, sea lions, snorkeling, sunset drinks, and romantic dinners are all on the list!
Anantara Uluwatu, Bali
This resort lies on the top of a cliff in Uluwatu, the southern part of Bali. The resort offers romantic suites with stunning views, villas, and townhouses. There's even a contemporary clifftop wedding chapel, in case you're considering getting married in romantic Bali!
Vigilius Mountain Resort, South Tyrol, Italy
If your thing (or your partner) is mountains rather than the heat and beaches, we've got your back. The Vigilius Mountain Resort offers the perfect digital detox with a wellness retreat environment so you can truly soak up each other's company. From a wine cellar, a romantic four-course candlelit dinner, and an exceptional spa, you can have it all.
St Regis, Bora Bora
Do you have time (and money) for a movie-like getaway? That's literally what St Regis is. It was the filming location of the actual movie Couple's Retreat. You can literally do everything they've done in the movie here while exploring the pristine waters of French Polynesia.
Spa Village Resort, Tembok Bali
Spa treatments for two every night, including daily scheduled activities such as yoga, cooking classes, candle making, jamu juice making, and much more in this secluded spot on the heart of Bali. If you're searching for a tranquil spot surrounded by nature, here's your place.
Canyon Ranch, Arizona
Canyon Ranch, in Arizona, has been long known as a wellness spot, so here you can find everything to curate your romance. In the customized wellness package, you'll have meditation, yoga, astrology programming, art classes, and so on.
Travaasa Hana, Maui, Hawaii
The Hana Couple's Escape package offered by this resort in Maui, includes endless entertainment for couples, from ukulele classes, snorkeling, yoga, massages and scalp treatment for the both of you, and a pool with a breathtaking ocean view.