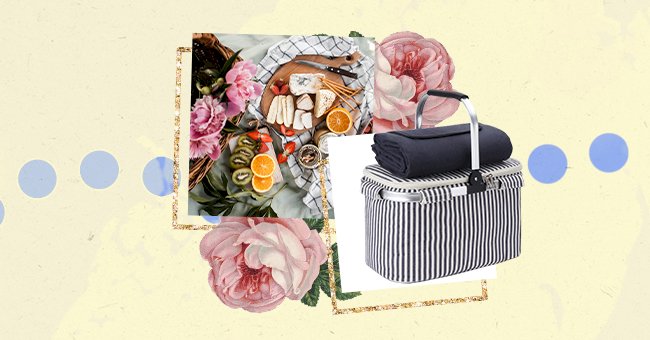 Our Pick: 8 Picnic Baskets To Buy On Amazon
The picnic season is finally here, and to get you started with your prep, here are the best baskets and totes to meet your functional and style needs. Now let's dive into the beach mode together!
While the pandemic is not done wreaking havoc in our lives, the vaccine roll-outs are finally starting to give hope for a better tomorrow. The weather is slowly getting warmer, and the best way to celebrate the sunny days is by organizing picnics with family and friends.
Picnic preparations involve many things, from deciding the venue and menu to all the games you'd be indulging in with your loved ones. So to help carry all your picnic essentials while looking chic and trendy, here are the best picnic baskets to buy on Amazon.
Quickway Imports Picnic Basket
This dark brown colored basket comes with a natural woven wood chip design and a red and white plaid lining. It's easy to carry around, and the little lock on the front will ensure your essentials stay safe.
Picnic Time Country Picnic Basket
Embrace the cottagecore style with this Country Vintage Picnic Basket. This wicker picnic basket comes straight out o a romantic fairytale, featuring a navy and white bow stripe and a functional split-lit design for safekeeping purposes.
Rurality Wicker Picnic Basket
With a five-star rating, this wicker picnic basket comes in four different colors, so you can choose the one you like best. Its durable design and classic willow style will last all your beach, park, and outdoor parties.
CleverMade Picnic Tote
This picnic tote equals a multi-purpose basket and can be used as a grocery bag, gym bag, or even your purse. The extra-long handles make it easy to carry the tote without getting tired. There is also a zipped storage basket to hold your valuable items.
You can choose from eight different colors, including navy striped, heather grey, and coral.
Happy Picnic Cooler Tote Bag
There's a reason why this picnic bag bears "cooler" in its title. In addition to this chic bag that can be used as a grocery, shopping, or work bag, there's a fleece picnic blanket that comes along. Free stuff always makes us happier.
Picnic Time Willow Tote
Available in five different colors, this willow basket tote is an excellent choice for picnics, beach parties, and outdoor activities. Its durable handles and closure system will keep all your stuff safe. And if it becomes messy, the fully lined interior will make cleaning much more manageable.
Picnic Time Verona Insulated Basket
Picnic Time Verona Insulated Basket has a classic English touch, cylindrical shape, and leather straps. Its dual-lid barrel design will keep you covered in picnics, festivals, and other social gatherings.
Picnic Time Corsica Insulated Wine Basket
This cute insulated basket comes with a 2-bottle wine carrier and cheese board accessories. Its rugged design and woven wicker style make it a durable option and an excellent gift for weddings, anniversaries, and outdoor parties.