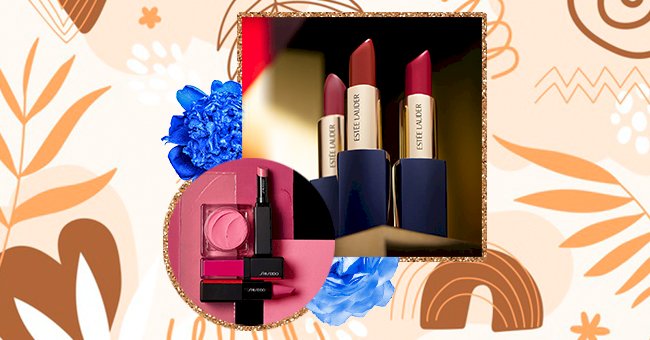 Our Pick: A Holy Grail Lipstick For Every Skintone
How many times have you trawled around a department store looking for that perfect lipstick? How many times have you given up on the department store and decided that higher-end makeup is worth the price if it's your perfect shade?
Now, how many times have you found your perfect shade? It's much more complicated than it seems. You have to think about your color preference, what you'll be wearing the lip with, and most importantly, your skin tone.
Skin tone plays a significant role in all of our makeup choices but choosing lipstick according to your skin tone tends to fall by the wayside at times. We're here to show you which lipstick best fits your skin tone.
Your Skin Tone
While there is a myriad of skin tones globally, undertones are what we should look to find the perfect shade. Your undertone is what you will match everything to, from your lipstick to your foundation.
You have a warm undertone if the veins in your wrist look green. People with a warm undertone tend to have an olive skin tone that tans easily when exposed to the sun. Gold jewelry tends to look good on this undertone.
You have a cool undertone if the veins in your wrist come up blue. People with a cool undertone tend to burn in the sun. Silvery jewelry looks best on this undertone.
You have a neutral undertone if you have no predominant undertone or skin tone. You could burn or tan in the sun; silver and gold jewelry looks good on you.
The Shades
Your undertone and skin tone determine what colors will look good on you. You can then decide on a lipstick shade from there. Knowing your skin tone narrows your choices down nicely so that you don't feel overwhelmed.
Warm skin tones can usually wear terracotta or red-brick shades of lipstick. These will enhance the skin while still allowing the lipstick its moment to shine.
Cool skin tones can wear darker shades like bluish purples or reds that lean more toward orange. Cool skin tones can also go for darker shades like plum shades.
Neutral skin tones can get away with a mauve moment for darker skin, pink tones for medium skin, and deep berry shades for darker skin.
Lipsticks
L'Oreal Paris Colour Riche Lipcolour in the shade Saucy Mauve is the best lipstick for neutral undertones with a medium skin tone. This lipstick is a little on the shiny side, but it does not dry out your lips, and it will complement your skin perfectly.
Shiseido's Color Gel Lip Balm in the shade peony will be beautiful on a woman who has a neutral undertone and light skin tone. This is a lipstick shade that is subtle enough for day time and can still be worn at night.
NYX Professional Makeup's Shout Loud Satin Lipstick in the shade Love Is A Drug is perfect for the woman who has a neutral undertone and a dark skin tone. It is great for day wear and can be layered to be more opaque in the evenings.
Women with cool undertones are once again saved by L'Oreal Paris' Colour Riche Matte Lipstick in the shade Doesn't Matte-r. This shade is the perfect red to take you from day to night seamlessly.
Women with warm undertones can reach this Estee Lauder Pure Color Envy Matte Sculpting Lipstick in the shade #211, Aloof. This is a beautiful deep raspberry shade that can be worn all day and night.
Maybelline's Superstay Matte Ink LipColor in shade #40, Believer, is for all the women with cool undertones. This purple shade will complement your skin perfectly and will stick to your lips all day.