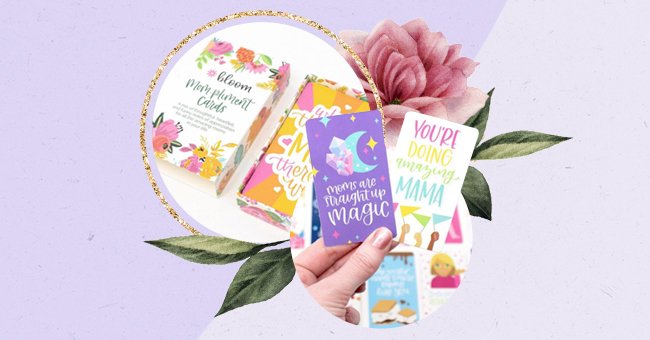 Our Pick: A Mothers Day Gift For Every Love Language
Everybody has a love language they best resonate with, and catering to it makes them feel special. We often forget that our mothers also have different ways of receiving love, but we can fix that soon.
Mothers Day is not only a day to celebrate mothers for their hard work and dedication. The holiday is also there to tell and show our moms how much we appreciate and love them, even if we do so every day.
Moms will never turn away generic gifts from the supermarket, but it's time to go above and beyond this year. Read further to see what perfect gift to get for your mother according to her love language.
Receiving Gifts
This love language is one of the easiest to shop for on Mothers Day because your mom will appreciate anything. As long as the gift is thoughtful and indicates some effort to make her happy, she will be impressed.
Reach for a mother and daughter necklace set or a gift box of some of her favorite things for this Mother's Day. Even the small things matter to a mom who loves receiving gifts, so getting socks, she's been raving about counts.
Acts Of Service
If your mom appreciates acts of service, make her day special by giving her a helping hand on the day. You can either offer to do the chores for the day, run her errands, cook her a meal or hire out a cleaning service.
If you would like to gift her something tangible, you can buy an acrylic to-do list to make things easier around the house. You can also buy a coupon book that has different services you can complete for her.
Quality Time
Spending some quality time with your mom may make her the happiest woman alive on Mother's Day. Gifts for this love language are also easy since all you have to do is make sure you are with your mom.
Take your mom out to brunch or organize a movie night for her with popcorn, candy, and all the works. You can also get her a personalized recipe journal for a long-term project you can work on together.
Physical Touch
Does your mom shower you with tons of hugs and kisses? If yes, her love language is physical touch, and the perfect gift for her can be anything that feels good to touch, like a blanket, silky body lotion, or pillow.
An at-home spa day kit that offers you up as the therapist for the day is also an excellent gift for your mom. If you aren't sure of your massage skills, book her out for a spa day and let her enjoy the feeling.
Words Of Affirmation
Those 'Worlds Best Mum' mugs will come in handy for mothers who love words of affirmation. A simple card with a sentimental message could do the trick, or you can go all out and write her a jar filled with love letters.
Other gifts that your mom, who prefers affirmation, would enjoy are printed candles or artwork. Your mom will also appreciate a set of compliment cards that she can reach out to anytime she needs some love.