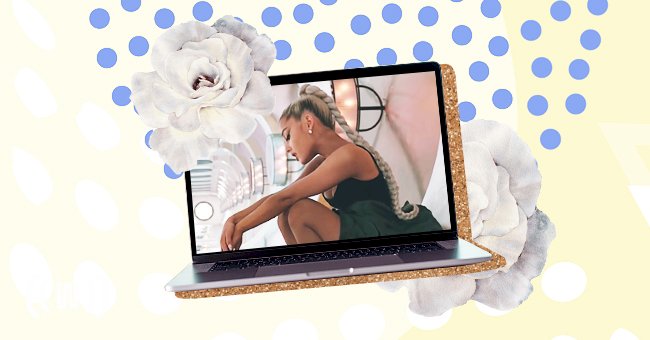 Our Pick: Ariana Grande's Best Music Video Style Moments
Ariana Grande fans have watched the pop goddess evolve right in front of their eyes. The mega star's style has changed a lot since her Nickelodeon days, and it shows in her music videos.
Ariana Grande has many signature style elements but occasionally switches things up for music videos. Fans are always excited to see what Ariana comes up with for each new project she releases.
Her style is usually elevated and expanded on in music video productions, which is exciting. Scroll down further to our top five favorite Ariana Grande music video style moments over the past few years.
Early 2000s Rom-Com Queen
Ariana changed the game when she released her hit single 'Thank U, Next' in 2018. What made the drop even more iconic is her star-studded music video for the catchy chart-topping bop.
Ari channeled several iconic 2000s romantic comedy characters in the music video, and it was epic. Her spot-on Legally Blonde, 13 Going On 30, and Mean Girls references all deserve mention in this list.
Harajuku Inspired Look
This blingy all pink music video is the ultimate boss babe flex production. The talented singer donned several head-to-toe pink outfits and was draped in diamonds for her 7 Rings music video.
The standout look from Ari's neon pink graded video is the Japanese Harajuku fashion inspired look. Ari wore two pink diamond draped buns in her hair and pink socks with her platform heels to get the look.
An American Icon
The record-breaking pop star recently released her album 'Positions' along with a single by the same name. The Positions music video was the first to come out from her latest offering, and it is fantastic.
Ariana gave us a variety of classic 'American Woman' looks in this White House inspired video. Her takes on Jackie O inspired fashion make preppy look extra chic and has inspired us to start wearing pearls.
The Custom Babydoll Dress
The 'No Tears Left To Cry' era consisted of the iconic ponytail, thigh-high boots, and a custom babydoll dress. This outfit combination was so memorable that Kourtney Kardashian wore it that Halloween.
Ariana has worn several iterations of the polka dot mini dress for performances as well. We can't forget the short platinum blonde hair moment that was a fresh departure from the usual dark locks.
Her Signature Oversized Casual Look
If there's one thing that Ms. Ariana has, it's the range, and she gives us just that in her 'Everyday' music video. Ariana switches her signature ponytail for a half up half down bun hairstyle and kicks back in some jeans.
The casual music video outfit mimicked her everyday street style at the time. The oversized puffer jacket, skinny jeans, and heels are both fashion-forward and accessible enough for Ariana fans to try out at home.