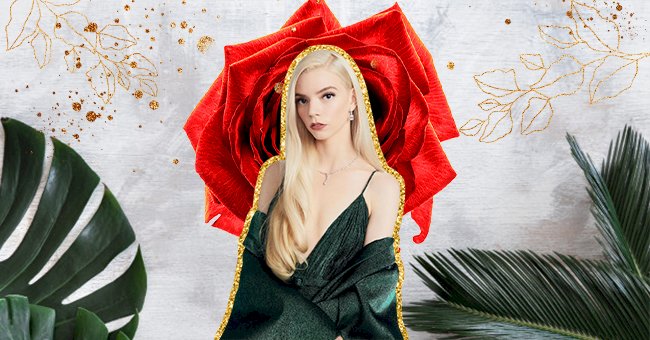 Our Pick: Best Golden Globes Hair & Makeup Look Goes To Anya Taylor
It's no secret that Anya Taylor has been making waves in the entertainment industry for her role in the critically acclaimed Netflix limited series The Queen's Gambit, but we may have underestimated the waves she can make on a red carpet.
At this year's 78th Annual Golden Globe Awards, the actress left audiences stunned when she gave her acceptance speech for Best Actress In A Mini Series. The makeup, the outfit, the jewelry, it was all beyond beauty.
We're taking a look at every inch of the look to give you the lowdown on how it came to be.
Taylor was dressed in a Christian Dior Haute Couture gown, which was completed with a matching overcoat. The gown was a deep emerald green, with a low-cut neckline, which complemented Taylor's skin tone beautifully.
The gown was paired with shoes that seem to be covered in the exact same fabric that the dress is made from, which resulted in the perfect match and a seamless transition from the gown to the footwear.
The Tiffany & Co. diamonds that adorned Taylor's ears, neck and finger seemed to have been made for the dress. They matched so beautifully and added the extra touch of glam that just elevated this look to new levels of beauty.
Sophisticated, elegant and simple, the jewelry was just what Taylor needed to set off the makeup that she had applied by makeup artist Georgie Eisdell.
While Gen Z has dubbed side parts unfashionable, Taylor proved that a good, deep side path is sometimes all the glam a girl could need. Returning to her natural hair color from the red hair that we all know and love, Taylor opted for a dramatic side parting on sleek hair.
Her makeup was as simple and elegant as her hair and jewelry were, and was completed with Dior products, too. The overall look was aDiorable and we absolutely loved the way that she brought the side part back with a bang.