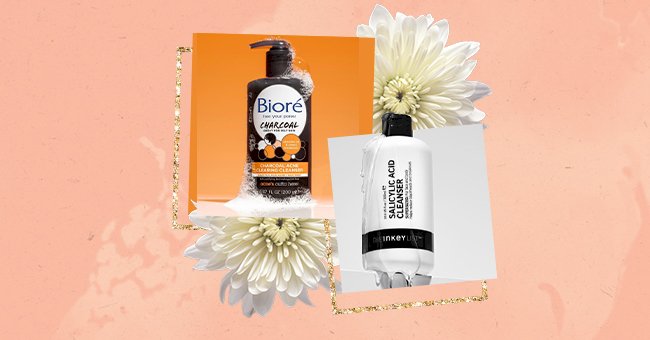 Our Pick: The 7 Best Face Washes Under $15 To Try
Cleansing your skin on a daily basis is a prerequisite for achieving a plump, dewy appearance. Therefore, the first and foremost step in any skincare regimen is thoroughly washing your face, which comes with added benefits.
What is the one thing you should do after waking up and before falling asleep? While we all know the answer to this straightforward question, implementing it can be a problem. In other words, we should remember to wash our face at least twice every day.
There are numerous benefits of cleansing your face. Not only does it wash away dirt, debris, and oil, but it also removes product buildup. Moreover, having clean skin means your serums, toners, and moisturizers will absorb better. Here are the best budget-friendly face washes to try.
Bioré Charcoal Acne Clearing Cleanser
Bioré's Charcoal Acne Clearing Cleanser is suitable for people with oily or acne-prone skin. It contains charcoal powder and salicylic acid, which help unclog pores and wash away dirt, oil, and debris.
Moreover, it is a gentle cleansing formula that will leave your skin clean and healthy.
Vanicream Gentle Facial Cleanser
Vanicream Gentle Facial Cleanser is a soap and sulfate-free formula that gently clarifies the skin. This oil-free, non-comedogenic cleanser removes dirt, oil, and makeup, without stripping away the moisture content.
Aveeno Ultra-Calming Foaming Cleanser
Aveeno Ultra-Calming Foaming Cleanser gently cleanses the skin, keeping its moisture content intact. Furthermore, it helps soothe redness and irritation and can be used twice a day for best results.
Carbon Theory Charcoal & Tea Tree Oil Breakout Control Facial Cleansing Bar
Carbon Theory's Cleansing Bar is powered by tea tree oil and charcoal. It is a deep cleansing formula that unclogs pores to draw out oil and sebum and soothes inflamed skin.
The Inkey List Salicylic Acid Acne Cleanser
The Inkey List is famous for its innovative skin products, and this cleanser is no different. This lightweight foaming cleanser contains salicylic acid, which gently exfoliates the skin and unclogs the pores. Thus, it reduces blemishes and prevents breakout formation.
The Ordinary Squalane Cleanser
Another skincare brand that employs active and innovative ingredients is The Ordinary. The brand's Squalane Cleanser is designed to remove impurities, oil, and makeup, revealing soft, hydrated, and clarified skin.
Acure Brightening Cleansing Gel
Acure Brightening Cleansing Gel not only clarifies your skin but also makes it glow from within. This gentle cleanser contains pomegranate, blackberry, and açai, which wash away dirt, oil, and makeup.
Moreover, this cleansing formula also shields the skin from environmental aggressors.