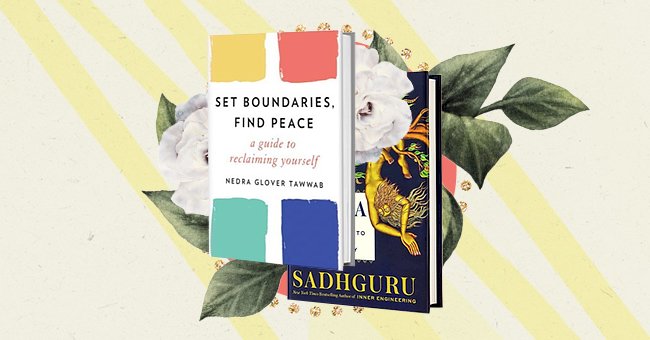 Our Pick: The 7 Best Health & Wellness Books To Read In 2021
Lately, there's been an abundance of health and wellness books, so it might be hard to find great one or two books to add to your reading list. We decided to give you a hand and we've rounded up the seven books on health and wellness we're most excited about.
New reads and good book recommendations give me the inspiration to run to the next bookshop or just enter 'Amazon' on my browser and search for that piece. But to make the 'purchase here' decision, I need thorough and honest reviews.
If you're a picky book club member like me, I'm here to give you extra guidance and bring the top health and well-being experts and the titles they're releasing throughout the year.
Not a Life Coach: Push Your Boundaries. Unlock Your Potential. Redefine Your Life
Do you love your job? Does your future excite you? Are your relationships working for you? James Smith begins the description of his best-selling book Not a Life Coach with these three key questions.
Get ready to be brutally honest with yourself and question everything you thought you knew about happiness and success.
The Future of Nutrition: An Insider's Look at the Science, Why We Keep Getting It Wrong, and How to Start Getting It Right
The author of two The New York Times best-selling books, The China Study and Whole, T. Colin Campbel is back with a thoughtful and deep analysis of our relationship with food, why we focus on 'disease care' over health care, and what the future of nutrition looks like to us.
Karma: A Yogi's Guide to Crafting Your Destiny
Karma is a topic quite complex and it's been widely discussed for so many years. Sadhguru brings a new perspective and concept to the term, helping the reader grasp it easier.
The spiritual teacher proposes a restoration in the human understanding and view of karma to its original potential for freedom and empowerment instead of a source of entanglement.
Fast This Way
The best-selling author Dave Asprey launches a new book about fasting. No, this isn't "another fasting book." In this guide, Asprey asks his readers to forget everything they know about the ancient science of fasting and brings a whole new perspective to it. Are you ready?
How to Do the Work: Recognize Your Patterns, Heal from Your Past, and Create Your Self
The #1 New York Times Best-seller is an online phenomenon. With more than two million Instagram followers, Dr. Nicole Le Pera, the 'holistic psychologist' proposes a revolutionary way to approach healing that produces lasting changes. Dr. Le Pera will soon release a podcast, a 16 part Masterclass that dives deep in each chapter of the book.
Cleaning Up Your Mental Mess
More than a self-help book, Cleaning Up Your Mental Mess combines therapy with neuroscience. Communication pathologist and cognitive neuroscientist Dr Caroline Leaf offers a five-step plan to detect and eliminate depression, anxiety, and negative thoughts.
Set Boundaries, Find Peace: A Guide to Reclaiming Yourself
The instant New York Times bestseller helps you end your inner battle, struggles with setting healthy boundaries, and teaches you a new way how to stand up for yourself. Licensed counselor Nedra Glover Tawwab gives us a lesson in a simple and effective way to set boundaries in all areas of life.