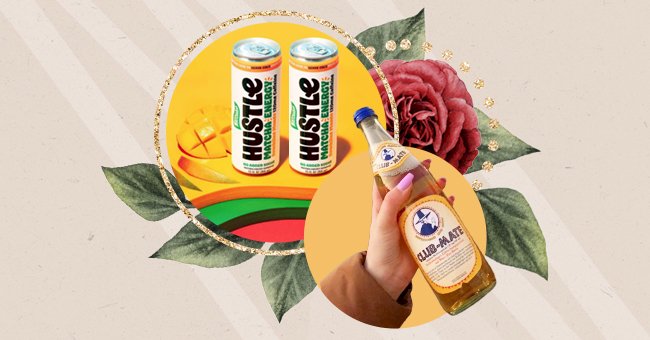 Our Pick: The Best 5 Natural Energy Drinks To Try
Do you need an energy boost? But don't want to take any beverage loaded with sugar or just trying to ditch coffee? We've brought you the 5 best natural energy drinks to try.
You might be wondering if all energy drinks are unhealthy. In fact, most of them are filled with sugar, calories, artificial colors, and a crazy amount of caffeine.
The good news is that now we can find healthier and more natural alternatives to the energy drinks that you know and give you the boost you're looking for. Here's a list of the five best natural energy drinks available on the market.
Club-Mate
The Berliner's favorite beverage (especially in the party scene), Club-Mate, is a caffeinated, non-alcoholic soft drink based on the South American yerba mate plant.
The German soft drink not only resembles the original yerba mate tea but is less bitter, less sugary and it has more caffeine than Coca-cola — twice as much.
Mati Energy Drink
Naturally caffeinated by Guayusa, this tea is packed with L-Theanine and Theobromine that are natural stimulants. Mati is zero calories and comes in both sweet and unsweetened versions.
Guayusa tea, also known as runa tea, grows in the Amazon forest and indigenous Amazonian people have used it for centuries.
Vitan Protein Collagen Shot
This little bottle comes packed with 7g of collagen peptides, electrolytes, Alpha GPC, and Coffeeberry Energy — and a concentrated caffeine dose.
This shot also comes with B vitamins, hyaluronic acid, and biotin to enhance athletic performance, support skin hydration and elasticity.
Sound Sparkling Tea
Sound is a sparkling tea that is organic and unsweetened with no artificial flavors added. A refreshing option that contains 70 mg of caffeine from yerba maté.
Sound offers a good variety of flavors: extracts of hibiscus, lemon, and lime, mint with grapefruit, vanilla with elderflower and etc.
Hustle Matcha Energy
Matcha is a powdered green tea widely used in Asia and it has several benefits like reducing the risk of chronic diseases and it may help protect against cellular damage.
MatchaBar Hustle Matcha Energy is made with high-quality matcha and there's no added sugar and only 5 calories.