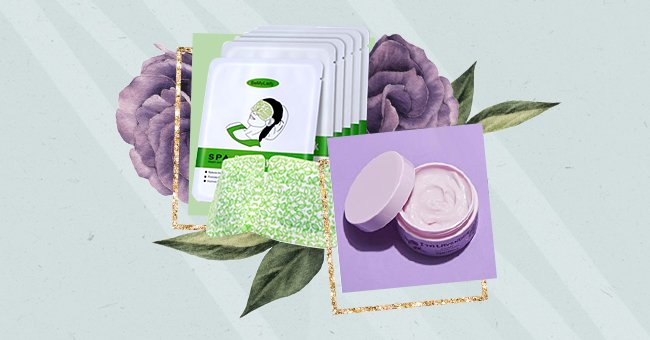 Our Pick: The Best Bedtime Accessories For A Good Night's Sleep
If you want to enjoy an uninterrupted and serene sleeping experience, perhaps it's time to put in place some nighttime rituals, and invest in a bunch of bedtime accessories, so you wake up feeling your best possible self.
Getting a good night's sleep seems like a far-fetched dream to many of us, all thanks to the pandemic stress and a not-so-flexible work-from-home routine haunting us 24/7. With no definite boundaries between our personal and professional life, is it even possible not to sleep fitfully for one night?
There's always something bothering us these days, whether it's connected to our loved ones or us, and relaxing our mind and body appears to be an unachievable notion. But, there's no need to fret because we have collated a list of the best bedtime accessories so that you can doze off with ease. Sweet dreams!
TonyMoly I'm Lavender Lullaby Sleeping Mask
TonyMoly Sleeping Mask contains lavender extracts that help hydrate and calm your skin, letting you relax comfortably in your bed after a long tiring day. It is enriched with soothing ingredients which relieve even the most sensitive skin, working its magic while you sleep.
ASUTRA Lavender & Chamomile Essential Oil Blend Aromatherapy Spray
This super-refreshing lavender and chamomile spray will lull you to sleep with its soft scent while calming your mind and body. All you need to do is spray it into your pillows, linen, and room for a relaxing good night's sleep.
Asvivid Womens Tie Dye Printed Loungewear
If you've been lounging around in the same ol' t-shirt and PJs, maybe it's time to replace your boring, dull outfit with something artsy and fun. And this printed tie-dye loungewear is super snug and cool for a power nap during the day and sleeping at night.
Barski Bedside Night Water Carafe
Drinking water before falling asleep will regulate our oxygen levels, boost our mood, and help us relax. So if you're feeling thirsty but don't want to get up and walk to the kitchen or fridge, a water carafe like this one will quench your thirst so that you can sleep peacefully.
Avarelle Acne Pimple Patch
Picking your skin only makes acne issues aggravate, so try on these acne patches, which will shrink your pimples overnight without any mess. These hydrocolloid stickers contain tea tree and calendula oil which combat breakouts while you sleep.
Pure Enrichment Wave Premium Sleep Therapy Sound Machine
You can wave goodbye to all the sleeping pills and embrace this super-efficient sound machine, which is a natural sleep aid that comes with 6 soothing sound options. The calming sounds include white noise, fan, ocean, rain, stream, and summer night.
Its compact and lightweight design makes it a portable, travel-friendly device. The best part: it saves energy with its optional sleep timer, which shuts down the machine after an interval of 15, 30, or 60 minutes.
BeMyLady Steam Eye Mask
This auto heat eye mask will instantly warm your eyes to relieve strain and dryness while promoting blood circulation and easing migraines. It also acts like an excellent at-home anti-wrinkle and de-puffing treatment, enabling you to enjoy a soothing sleep experience.