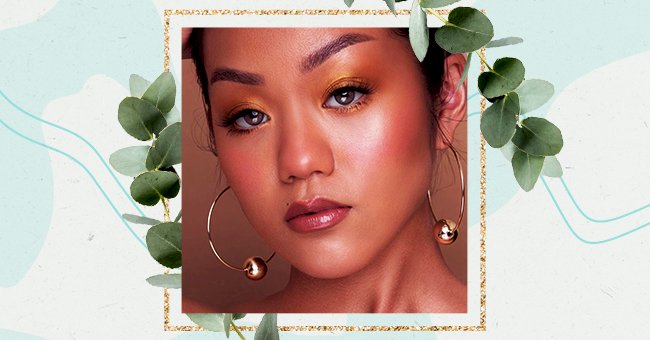 Our Pick: The Best Bronzers & Self-Tanners For Dark Skin
Brown girls deserve to have their very own sun-kissed glow. And thanks to the new and innovative formulas in the market, you can now find bronzers and self-tanners for deep skin tones.
The summers are here, which means it's finally time to get your groove on and walk in the sun. If you've ever taken a good look at all the bronzers and self-tanners, then you'd know how the majority caters to light and medium-toned individuals.
However, we're here to take all your brown-girl woes away by letting you in on a big fat secret: there are bronzers and self-tanning solutions for darker skin tones. So without further ado, here are the best ones worth giving a try. You know what to do!
Mented Cosmetics Out Of Office Bronzer
Mented Cosmetics Out Of Office Bronzer is a highly pigmented formula that blends seamlessly to offer a radiant finish. Furthermore, it contains nourishing ingredients like vitamins A and E, which deepen the glow for a lasting effect.
NYX Professional Makeup Matte Bronzer In Deep
A sparkly glow can ruin a brown girl's beauty game, but a matte bronzer will help save the day. NYX Professional Makeup Matte Bronzer offers a sun-kissed glow without the glitter, minimizing pores and blending oh-so-nicely with your skin.
Fenty Beauty By Rihanna Cheeks Out Freestyle Cream Bronzer in Toffee Tease
Fenty Beauty's Cheeks Out Cream Bronzer will literally melt into your skin, offering a natural bronzed glow perfect for all year round. In addition, this non-greasy formula is highly buildable, defining and contouring your facial features for a more enhanced look.
Physicians Formula Matte Monoi Butter Bronzer
Physicians Formula Matte Monoi Butter Bronzer is infused with monoi butter, pro-vitamins, and essential fatty acids to provide a hydrated, silky-soft finish. This creamy formula will offer a seamless matte, sun-kissed glow without feeling chalky or greasy.
Iman Cosmetics Sheer Finish Bronzing Powder
Iman Cosmetics Sheer Finish Bronzing Powder works as a two-in-one product. You can wear it as a bronzer or blush, as it provides a sheer splash of color. This means that you can use its color depth for achieving a deeper or medium glow.
Fake Bake Flawless Darker
This self-tan liquid and professional mitt is a fast-absorbing, lightweight formula that will promise an instant tan without feeling greasy. In addition, it is a transfer-resistant self-tanner that can be worn all day long for an intense, streak-free glow.
Vita Liberata Body Blur
This bronzer will ease your dark skin woes by blurring hyperpigmentation and discoloration, promising an airbrushed finish. Its subtle blurring effect will prep your skin not only for the sunshine but also for those long overdue selfie rolls.
Versa Spa Bronzing Mist
Streak-free self-tanning exists, and you can achieve it by investing in Versa Spa's Bronzing Mist. It contains a blend of green and brown marine algae, which help shield the skin from environmental stressors and lock in moisture, so your tan is as perfect as perfect can be!