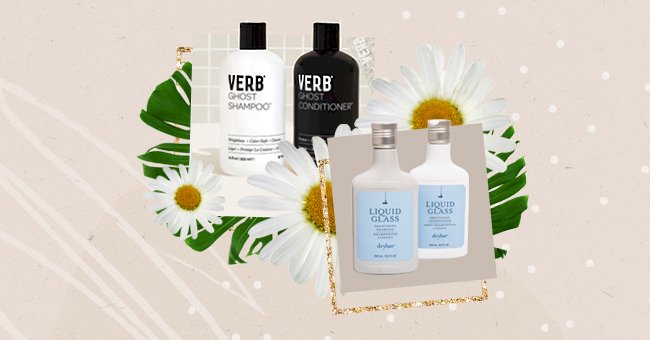 Our Pick: The Best Conditioners For All Hair Types
A great shampoo is paramount to thoroughly cleansing the hair and removing buildup to freshen the scalp and strands. But a conditioner is considered a hero when it not only hydrates and nourishes the hair but also detangles the strands and restores the much-coveted smooth, silky look.
While skin-care remains on the top of our priority list, sometimes we don't give much thought to our hair-care routine. And with such a diverse range of hair products available, it can be easy to get carried away with the most fundamental steps of caring for your scalp and locks.
Picking the right conditioning formula and knowing how to apply it correctly can make a huge difference in your hair-care regime. A conditioner should ideally be used from the mid-shaft to the roots and not to the scalp, and it should be rinsed properly. Scroll through our list of the best conditioners worth a place in your hair-care arsenal.
Verb Ghost Conditioner
Verb Ghost Conditioner is an all-rounder nourishing formula that helps protect, detangle and soften the hair. It provides deep hydration and helps infuse shine and smoothness to dry, frizz-prone, and dull hair strands.
This weightless conditioning lotion is enriched moringa seed oil that moisturizes and makes hair more manageable. Also present is quinoa protein that prevents breakage, repairs damage, and strengthens the hair strands. And the sunflower seed extracts shield from the harmful UV rays and provide color protection.
Drybar Liquid Glass Smoothing Conditioner
As discussed above, a good conditioner's role is to moisturize and defrizz the hair, which is what Drybar Liquid Glass Smoothing Conditioner promises to do. It is a rich, creamy formula that hydrates, combats, tangles, and helps straighten unmanageable hair.
This smoothing conditioner contains murumuru butter that makes the hair super soft and neroli oil that removes frizz and adds a glossy shine. Also present is vegan keratin that strengthens the hair cuticles.
Bumble And Bumble Hairdresser's Invisible Oil Conditioner
Bumble and Bumble Hairdresser's Conditioner is a deeply nourishing formula that moisturizes dry and dull hair without weighing it down. It contains a blend of six featherlight oils that soften, silken, tame, defrizz, detangle and protect the hair.
This invisible oil conditioner is free of hair-damaging chemicals like sulfates, parabens, and phthalates. It is an excellent pick for people with rough and brittle hair who want to achieve silky soft, and smooth air without any side-effects.
Briogeo Be Gentle, Be Kind Banana + Coconut Nourishing Food Conditioner
Briogeo Nourishing Food Conditioner is infused with a blend of minerals, vitamins, and essential nutrients that nurture dull and dehydrated hair. This clean and naturally-sourced hair formula helps restore shine and also prevents color fading.
It contains banana extracts that provide the hair with potassium and antioxidants for added protection. Also present are coconut and acai that help boost hair's softness and provide strength and support for a healthy appearance.
Olaplex No. 5 Bond Maintenance Conditioner
Over time, our hair tends to lose its softness and shine, and even its natural color can fade due to overexposure to the sun. This can lead to protein loss that might result in damage, breakage, and weak hair strands.
Olaplex No. 5 Bond Maintenance Conditioner is a hair-repairing formula that protects damaged and frizzy hair. It also helps maintain hair bonds by providing strength and support while also boosting the natural shine.