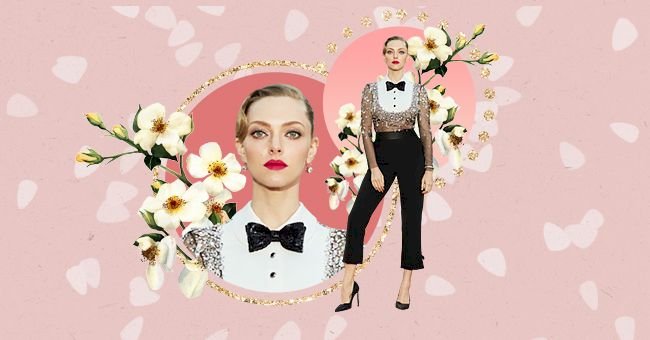 Our Pick: The Best Dressed Celebs At The 2021 Critics Choice Awards
Awards season is in full swing, and that means fashion, beauty, and footwear inspiration everywhere. The Critic's Choice Awards has recently given us enough inspiration to last us until the Grammy's.
While on a smaller scale to that of the Golden Globes or the Grammy's, the nominees made sure that they were still dressed to the nines. There were stunning outfits as well as exquisite jewelry on every star.
We have compiled a best-dressed list so that if you missed the awards, you could still see all the glam.
Regina King
She was on our best-dressed list for the Golden Globes, and she didn't disappoint us this time around. The star was dressed in the same gown that she wore for the Golden Globes; however, this week, she has repurposed the gown to look slightly different. She has added detailing around the bodice and a slit on the leg.
While it is sort of cheating to add her to the best-dressed list when she's technically wearing the same dress that she was wearing last week, can you blame us? King is a vision in this gown, and we can't stop loving it.
Rhea Seehorn
The Better Call Saul actress stunned in this gorgeous red gown by Marmar Halim, a Dubai-based designer. She finished the look off with a red lip to match her gown and a pair of nude heels which she joked on her Instagram that "nobody will ever see".
Seehorn was breathtaking in this gown, with her hair in an elegant updo and subtle makeup aside from the red lip. It's not hard to see why she's one of our best dressed.
Amanda Seyfried
Seyfried always manages to look beautiful in anything that she wears; whether it's her one-piece bathing suit in Mamma Mia or her Critic's Choice Awards look, she is consistently breathtaking.
This year's Critic's Choice Awards saw Seyfried in a Miu Miu suit adorned with a billion gems with Renato Campora's hair and makeup done by Genevieve Herr. Seyfried wore a bold fuschia lip and subtle eye makeup.
Cynthia Erivo
With a combination like Cynthia Erivo and Vera Wang, you can't go wrong. Erivo wore this stunning gown by Vera Wang, which is nothing short of spectacular. It is the confidence with which Erivo wore that dress that makes it, though.
The dress speaks for itself, but Erivo did add rings, earrings, and a nose ring to the look. She wore a mauve eye that spoke to the dress's drama and a nude lip, which perfectly balanced the outfit's darker elements.
Yara Shahidi
Shahidi is a fashion icon from streetwear right to the red carpet. Whatever Shahidi wears, she makes it look like high fashion, so it's not hard to understand why she's on our best-dressed list for the Critic's Choice awards.
She wore a beautiful Dior Haute Couture dress with a new take on bishop sleeves and a gorgeous updo in her hair. The star wore only earrings and two rings with the look, but the dress's incredible detail was the main show anyway.
Uzo Aduba
Aduba looked effortlessly stunning in this bright purple, custom Christian Siriano jumpsuit. A one-of-a-kind outfit for a one-of-a-kind woman. This outfit would've stopped traffic if Aduba were to wear it outside of her home.
She paired the outfit with an understated, sleek bob and one ring, letting the outfit say everything it needed. While the outfit was simple in style, the color packed a serious punch and spoke volumes.
Gillian Anderson
The always-chic Gillian Anderson has done it again, serving us a look that has our eyes glued to it. The actress wore a satin Dior suit, which was finished off with Dior jewelry. The jewelry consisted of earrings, a ring, and a bracelet.
Anderson's hair was simply pulled back into a neat updo. Altogether the outfit is quite toned down and tame, but perhaps the sheer presence of Gillian Anderson in the outfit is what makes it remarkable.
Maria Bakalova
Wearing custom Prada, Bakalova stunned in this gorgeous gown completed with Lorraine Schwartz jewelry. While she didn't need much jewelry as the jewels on the dress were more than enough, Bakalova opted for rings on each hand and earrings.
The chic updo completed with a blingy headband was the perfect way to complement the dress's glam. This look is giving us old Hollywood vibes, and we are here for it.
Gal Gadot
Gadot ruffled (pun intended) some feathers in this look. Days after announcing her third pregnancy, Gadot presented for the Critic's Choice Awards in Prabal Gurung and wore Tiffany & Co. jewelry.
The star wore a subtle eye and a bold red lip, with her hair in a sleek updo. This allowed the ruffles on her top to steal the show.
Emma Corrin
Corrin looked classically beautiful at the Golden Globes in a long gown, but she brought the fire for the Critic's Choice awards. Wearing Schiaparelli, the star stunned in a mini-dress with gorgeous detailing around the chest.
The jewelry she wore was a pair of earrings that matched the detailing around her chest. Her hair was styled in a messy pixie cut, and her makeup was subtle. The dress did not need anything else to complement it. It is a showpiece all on its own.