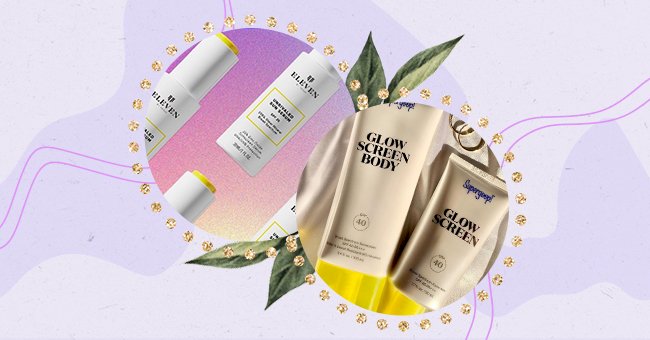 Our Pick: The Best Facial & Body Sunscreens To Try This Year
Regardless of the weather, shielding your skin from harmful UV rays is non-negotiable. And to help you stay protected outdoors, indoors, and in between, here are the most effective sunscreens to add to your beauty bags.
Not all sunscreens are created equal. Moreover, many of them feel heavy on our skin, leaving a white cast behind, causing discomfort and exacerbating our skin problems.
So the question arises, which SPF-infused formula is actually worth the splurge? And while there are unlimited options to choose from, we've rounded up the best face and body sunscreens to keep you protected this summer season and beyond.
Neutrogena's Ultra Sheer Dry-Touch Sunscreen SPF 55
This ultra-light sunscreen is fast-absorbing, so you can finally wave goodbye to greasy residues and white cast. Furthermore, a broad-spectrum SPF 55 formula shields the skin from the sun's rays with sheer matte coverage.
EleVen By Venus Williams Sun Serum SPF 35
What can be better than having a serum-based SPF formula? If you still have your doubts, it's time to clear them with this revolutionary EleVen by Venus William Sun Serum SPF 35.
With a matte finish and serum-like consistency, this zinc oxide sunscreen will keep your skin well-hydrated and protected all day long.
Supergoop Glowscreen SPF 40
The Supergoop Glowscreen SPF 40 is a hydrating makeup primer infused with SPF 40 and blue-light protection. In addition, it contains hyaluronic acid, sea lavender, and cocoa peptides to keep your skin hydrated, protected, and nourished.
Vichy LiftActiv Sunscreen Peptide-C Face Moisturizer with SPF 30
Vichy LiftActiv Sunscreen is packed with vitamin C, Phyto peptides, and Vichy volcanic water. It is an anti-aging SPF 30 formula that neutralizes free radicals, combats dark spots and wrinkles while hydrating and brightening the skin.
Hawaiian Tropic Matte Effect Sunscreen Lotion SPF 30
Hawaiian Tropic Matte Effect Sunscreen is an excellent drugstore pick. This oxybenzone SPF cream is a lightweight formula infused with sea minerals and provides around-the-clock UV protection without irritating your skin.
EltaMD UV Clear Broad-Spectrum SPF 46 Facial Sunscreen
EltaMD's UV Clear Facial Sunscreen is a mineral formula containing hyaluronic acid. It is a broad-spectrum SPF lotion that not only protects from UVA/UVB rays but also keeps the skin hydrated and reduces aging signs.
Cerave Hydrating Mineral Sunscreen SPF 50
CeraVe's Hydrating Mineral Sunscreen is touted for its well-rounded protection and skin hydrating properties. This broad-spectrum formula comes with ceramides that help lock in moisture, thus strengthening the skin barrier and offering protection against environmental stressors.