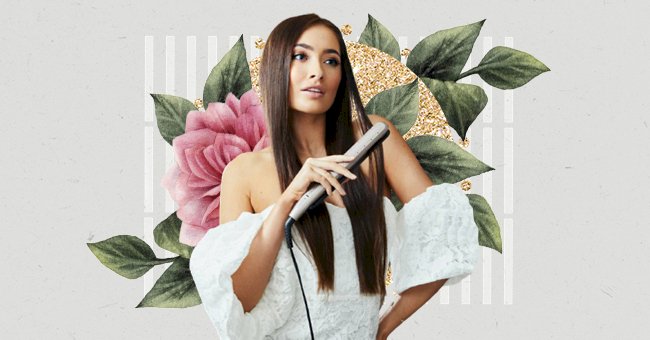 Our Pick: The Best Hair Straightners For Each Hair Type
Some flat irons are better than others, and depending on your hair type, the right hair straightening will leave your hair straight for hours, with no flyaways.
Yes, the right flat iron makes the difference. I've got long, thick and loads of hair. It takes me more than a half-hour to straighten it, and within a few hours, I get frizz, flyways, and messy hair. I admit, at that time, I was using a cheap flat iron.
Since I've invested in a good one, my frizzy hair days are gone. A high-quality hair straightener appropriate for your hair type does make a difference. Let's have a look at the best ones available on the market.
What You Should Consider On a Hair Straightener
Before spending loads of money on a flat iron or a hairdryer, you should consider a few things.
The Temperature: Consider investing in a hair straightener that you can switch the temperature according to your needs.
Ion Technology: Ionic technology reduces frizz and flyways.
The plates: Ceramic plates take longer to heat up more they distribute the heat evenly; metal plates heat faster but cause more damage to the hair.
With no further ado, let's check the best hair straighteners on the market.
GHD Platinum +
GHD Platinum + is a classic and one of the best flatirons available on the market. 3X Award winner for the Allure's Best of Beauty Award for Best Flatiron. The features are numerous, so it's definitely worth the investment, from straightening the most frizzy hair to create stunning curly waves.
Dyson Corrale Hair Straighteners
When Dyson proposes to launch a product, you bet that will be one of the best (if not the best) on the market. With a new line dedicated to hair, the Dyson Corrale is the most awarded straightener of 2020.
This cordless flatiron brings groundbreaking technology with manganese copper alloy plates flex around the hair. This extra control allows you to create the same style but with less heat - and half the damage.
Remington 8510 Anti Frizz Therapy Hair Straightener
You really don't need an expensive and a pro hair straightener for those with fine hair that's relatively easy to straighten already. An affordable flat iron is already a good option. This one features a heat setting up to 410 degrees and anti-frizz technology.
Conair Unbound Cordless 1" Flat Iron
This Conair alternative is excellent if you can't really afford a Dyson right now. Its titanium plates heat up to 400 degrees and can be used for 25 minutes straight before needing a recharge, making a good option for quick touchups.