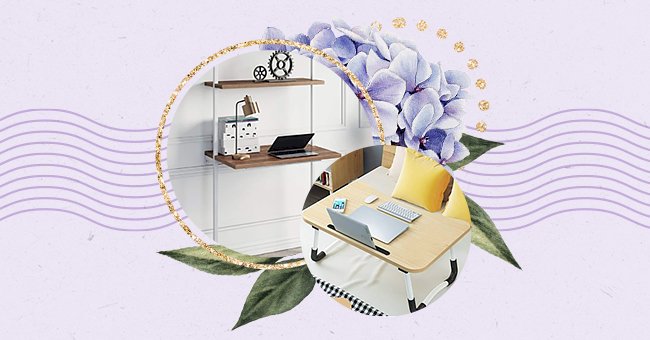 Our Pick: The Best Home Office Items To Buy On Amazon
Work from home can be fun, provided you have the right equipment at your disposal. If you're looking to put together your very own home office, here are some essentials to add to your cart.
While remote work has existed for a long time, many people became familiar with it during the lockdown season. Many organizations had to resort to working from home to keep functioning in the wake of the pandemic.
Remote work can become one of the most exciting and comfortable experiences if you're able to create a comfy office environment at home. And to help you do just that, we've curated a list of the best items to create a perfect home office.
Jerry & Maggie Desktop Organizer
Home workstations are bound to get messy, so having a desktop organizer can make a world of difference. This one, in particular, comes in three colors, horizontal and vertical storage space, and is also adjustable for ease of moving around the house.
UBeesize Selfie Ring Light With Tripod Stand & Cell Phone Holder
We all want to look perfectly put together for our zoom and google meet sessions. The UBeesize Selfie Ring Light With Tripod Stand & Cell Phone Holder comes with three color lighting modes to give you the best coverage on camera.
If you're tired of holding your phone at the right angle for your office meetings, the cell phone holder has got you back. What a gem!
TaoTronics LED Desk Lamp
If you're someone who pulls all-nighters when it comes to work (myself included), this LED Desk Lamp will be a life savior. It is an energy-efficient option that comes with a USB charging port and five different color modes to give you light that's just right for you.
FYSMY Adjustable Laptop Stand
If you're tired of looking down on your laptop and your strained neck can't take it anymore, get this adjustable laptop stand. You can fix its angle and position according to your comfort level and work without any aches and strains.
LORYERGO Laptop Lap Desk
Work-from-home does have its perks, but it also has some downsides. Sitting down all day long can turn you into a couch potato, resulting in sore hands and aching legs and laps.
But with this portable Laptop Lap Desk, you can work without strain as it will cushion your arms, hands, lap, and legs, so you're not feeling exhausted after a busy workday.
Foldable Bed Tray Lap Desk
If you like working from the comfort of your bed, this lap desk will make your life easier and convenient. The foldable design allows you to adjust its position, and you can even use it to watch a movie or enjoy a meal or some snacks in bed.
Nathan James Theo 2-Shelf Industrial Wall Mount Ladder
With two storage shelves and a desk to support your laptop, this stylish and functional ladder can be mounted on the wall and quickly become a part of your home office in no time. You can also use the desk as a writing table or a third shelf.
Duhome Accent Chair
Even if you're used to working from your bed and couch, having a comfy office chair is never a bad idea. This accent chair is both elegant, and snug and comes in exciting colors to match the interior of your home.