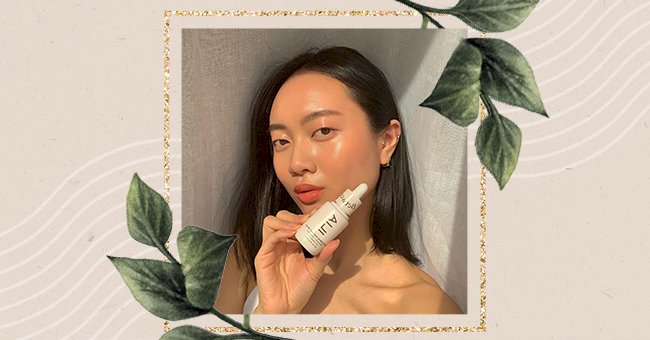 Our Pick: The Best Ilia Products To Add To Your Beauty Bags
Once upon a time, "clean" and "natural" were foreign concepts in the beauty industry. During this time, Sasha Plavsic founded a skin-centric organic brand that we now know as Ilia Beauty.
Sustainable and natural brands don't always deliver on their promises. However, Ilia Beauty is one such brand that prides itself in creating "skin-powered makeup" The beauty label was created in 2011 when hardly anyone was familiar with clean and skin-friendly products.
Ilia Beauty is widely popular for its effective and ultra-hydrating offerings, some of which have gained a cult status. From the brand's beloved Super Serum Skin Tint to Balmy Gloss Tinted Lip Oils, these Ilia beauty products are worth the splurge.
Super Serum Skin Tint SPF 40
The Super Serum Skin Tint SPF 40 is a three-in-one formula that triples as a tinted moisturizer, serum, and sunscreen. Besides, this lightweight elixir offers the best of skincare, makeup, and sun protection.
Moreover, it is packed with hyaluronic acid, niacinamide, and squalane, which keep the skin soft, hydrated, and dewy. Lastly, it comes in a wide range of shades, so pick the one that matches your skin tone.
Multi-Stick
Ilia Beauty is the master of creating multi-purpose products, like this Multi-Stick. This creamy, buttery formula can be used on your cheeks and lips for a soft and subtle hint of color.
Furthermore, these multi-sticks are highly blendable and super hydrating and come in eight different shades. Even better, they melt right into your skin, and the stick formula makes it easy to achieve the desired color intensity.
True Skin Serum Concealer
Not all concealers are created equal, but Ilia's True Skin Serum Concealer does exactly what it says. This lightweight and medium-coverage formula blends quickly to blur dark spots, blemishes, and discoloration.
Furthermore, it is a skin-nourishing concealer that boosts the skin's natural glow and provides protection against environmental stressors. Also, you can choose from 20 shades.
Lip Wrap Hydrating Mask
If chapped lips are your greatest pet peeve, try Ilia's all-new Lip Wrap Hydrating Mask. This clean, nourishing treatment is packed with hyaluronic acid, Salicornia (sea succulent), and papaya enzymes.
Together, these active ingredients exfoliate, hydrate, soften, and smooth out dry and flaky lips. Moreover, they also draw in moisture to keep your lips plump and rosy.
Limitless Lash Mascara
This award-winning mascara will teach you a thing or two about long, thick, and fuller lashes. It is lightweight and flake-free and will condition your lashes for dramatic curling, lifting, and lengthening effect.
Longer, fuller, voluminous lashes - we can see you!
Balmy Gloss Tinted Lip Oil
Ilia's range of lip products is both innovative and exciting. The beauty label started its journey with a Tinted Lip Conditioner ten years ago. Hence, it has an affinity for introducing effective and splurge-worthy lip care products.
The Balmy Gloss Tinted Lip Oil is a super soft and hydrating formula containing hyaluronic acid. All you need to do is glide it across your lips, and they will feel soft, smooth, and plump in no time. Moreover, you will love a natural glossy sheen with a hint of color.