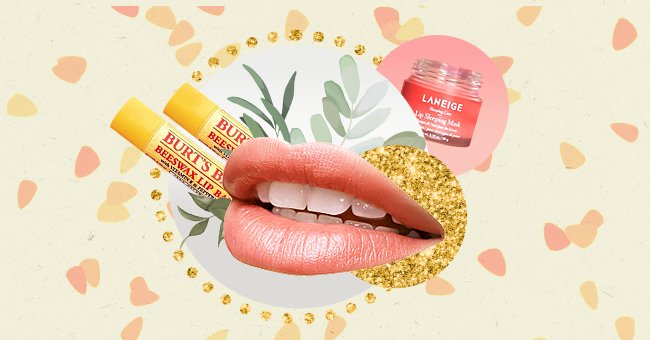 Our Pick: The Best Lip Balms For Dry And Chapped Lips
We have come a long way from using chapsticks and Baby Lips, and now lip balms come in hydrating, soothing, and tinted formulas. So if your peeling, flaky and dry lips are nagging you beyond the winter season, it's time to pick a lip treatment you can slather on every day.
The cold and frosty weather may be headed for farewell, but the spring season can bring its distinct warmth and chill. And as Charles Dicken rightly put it, experiencing summer in the light and winter in the shade is characteristic of March.
While our skin always has our undivided attention, our lips can get overlooked, which might downplay their overall appearance and texture. The natural moisture barrier layer protecting our skin doesn't extend to our lips, and they are highly susceptible to harsh weather, wind, and heat. Navigate through our pick of the best lip balms that will keep your lips soft, supple, and pink all year round.
Kiehl's Lip Balm #1
Kiehl's Lip Balm is an all-rounder lip treatment that helps hydrate and nourish your lips. This #1 lip formula is enriched with squalane that locks in moisture to keep your lips extra soft and smooth.
Also present is aloe vera that replenishes your dry, parched lips and helps soften, soothe and comfort them. Vitamin E works as a magic agent, fighting skin-damaging free radicals and restoring the natural pinkish glow.
Burt's Bees Original Beeswax Lip Balm
If you're looking for a tried and tested lip care solution that is also affordable, look no further than Burt's Beeswax Lip Balm. It contains beeswax that provides deep nourishment, and vitamin E helps boost moisture content.
Another star ingredient present in this soothing lip treatment is peppermint oil that refreshes your tired, dull lips. It is a natural lip balm and contains no harmful chemicals like paraben and phthalate.
Laneige Lip Sleeping Mask
Herald this K-beauty fave lip mask that can replenish your peeling, dry lips with its ultra-hydrating formula. It is a leave-on mask that hydrates and soothes your lips, transforming their look overnight.
This lip sleeping mask is a softening formulation containing vitamin C and antioxidants that help repair chapped lips and restore their natural color. Also present is hyaluronic acid and mineral extracts that lock in moisture and prevent flakiness.
Dior Lip Glow Color Reviver Balm
Dior has been our go-to brand for vibrant red and natural nude lipstick shades, but who knew they could also rage a storm in the lip balm world? Lip Glow Color Reviver Balm is rightly named because it leaves that subtle, sheer glow that doesn't dry out or fade away.
This super hydrating lip care formula also helps protect your lips by preventing moisture loss. It is infused with mango butter that works on chapped, peeling lips, making them soft, fresh, and glowy.
Lanolips 101 Ointment Multipurpose Superbalm
Lanolin Superbalm is a multitasker that can be used in 101 different ways to keep your skin healthy and moisturized. It can hydrate chapped lips, dry skin spots, cuticles, elbows, and various other body parts.
If carrying a separate lip balm is not your strong suit, then you'd board well with this multipurpose super balm. This natural nourishing treatment is free of all harmful and skin-damaging chemicals, so apply it without worries.