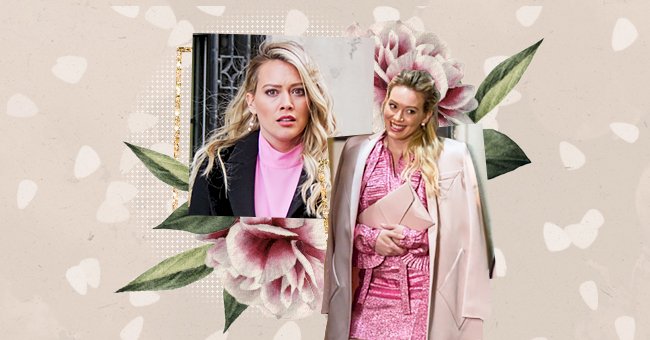 Our Pick: The Best Looks From Lead Characters Of 'Younger'
Forget about Lizzie McGuire. Hillary Duff's new character of her new TV Land's Younger and her unique looks will make you want to copy them all.
Duff's Kelsey Peters is a book editor whose style is that — by the words of the show's costume designer, Jacqueline Demeterio — is a highly driven young professional with the goal to get all eyes on her.
Like her iconic Disney Channel character Lizzie McGuire, Peters at 'Young' has a thing for colorful, eye-catching and absolutely fashionable looks. Let's walk through her most memorable outfits?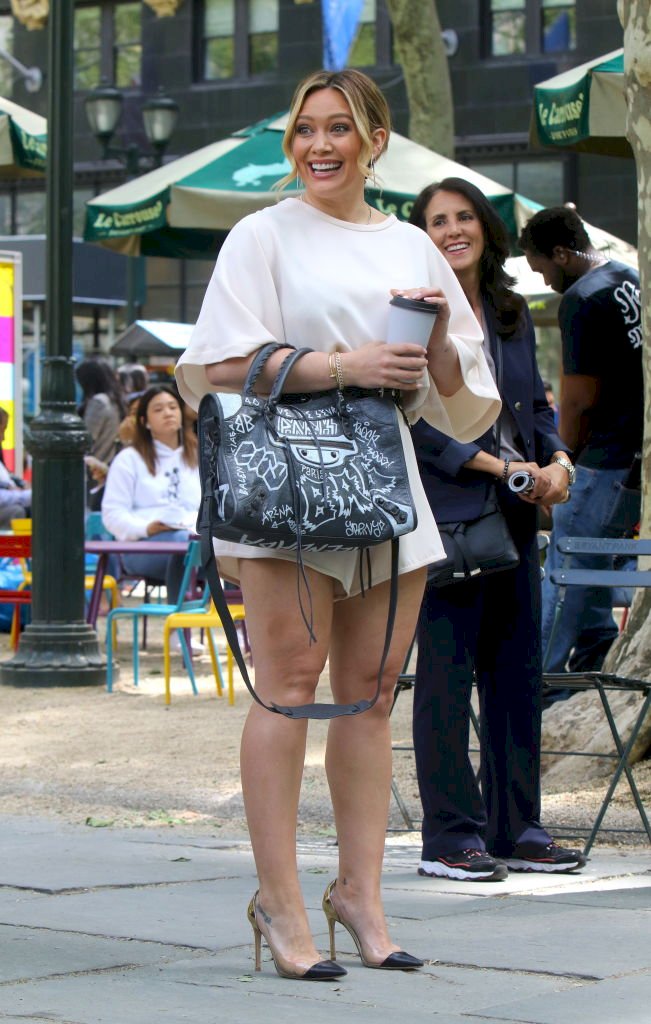 (Photo by Jose Perez/Bauer-Griffin/GC Images)
The series follows a single mom named Liza Miller (Sutton Foster), who is starting over her life in her 40s while struggling in some parts of her life.
Liza finds a way back into the fashion industry when she learns she can pass for someone in her 20s, and she starts to work as a fashion book editor we've come to know. She and Kelsey Peters become friends and they go through a series of dramas.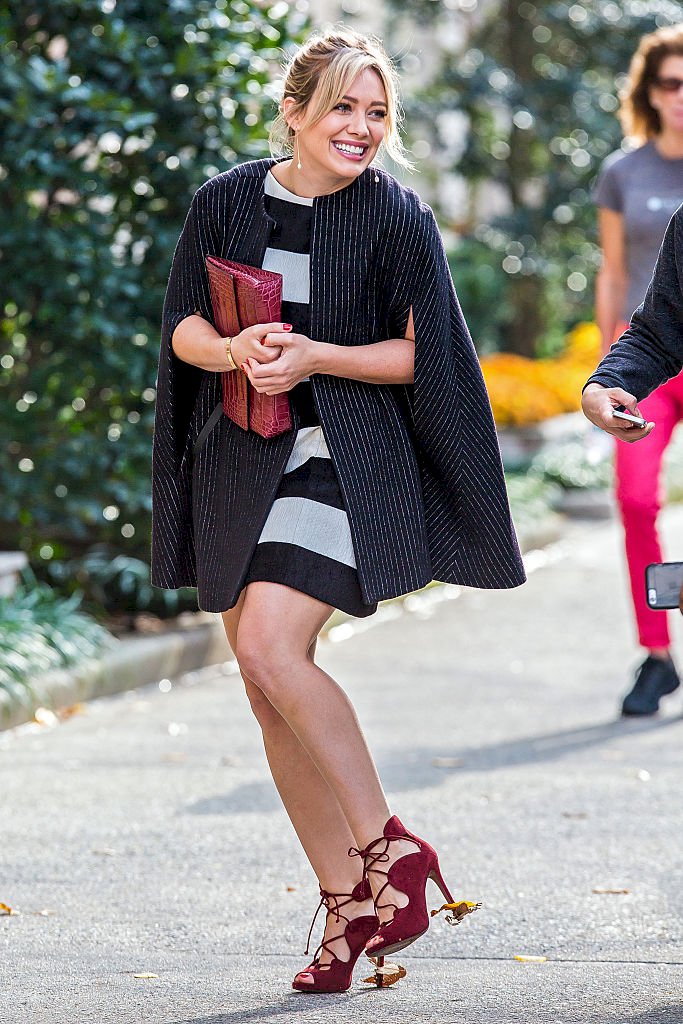 (Photo by Alessio Botticelli/GC Images)
But besides that, it's the incredible fashionable and unique looks each character has that catch our eyes and attention. The series is a creation of Darren Star, the same mind behind Sex and The City, so we couldn't expect less when it comes to fashionable outfits.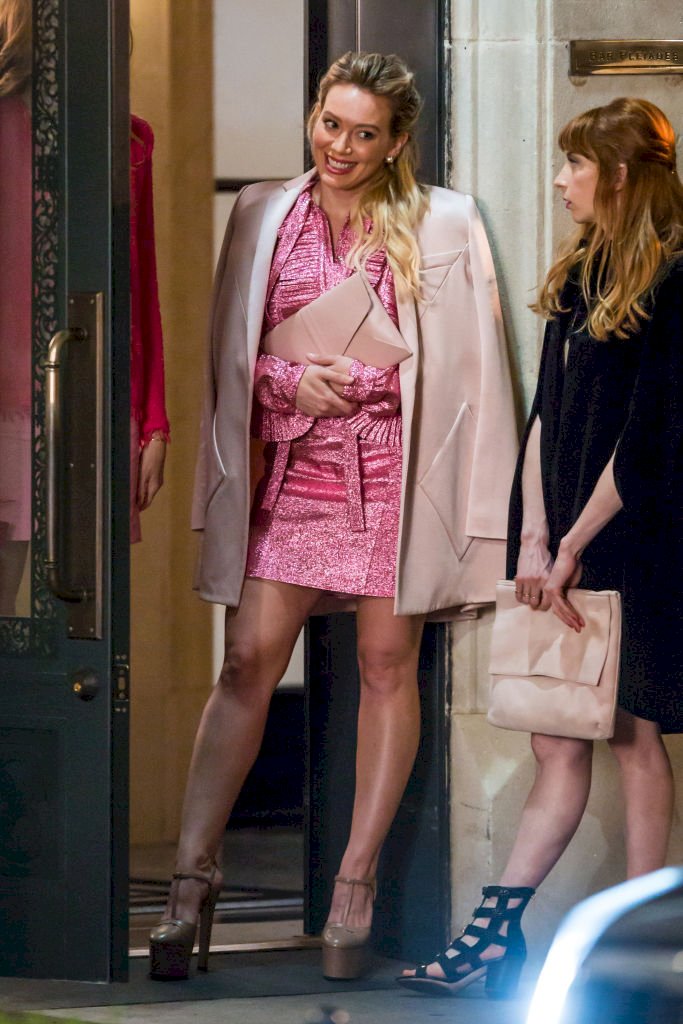 (Photo by Alessio Botticelli/GC Images)
Kelsey is fairly known for her gorgeous looks in the best Manhattan fashion style, whether she's on a business event, hanging out with her friends, or just walking around the office.
You'll often see Kelsey serving up in bright colors outfits, like her iconic red Jonathan Simkhai Dress or oversized Gucci blazers often paired with unique pieces.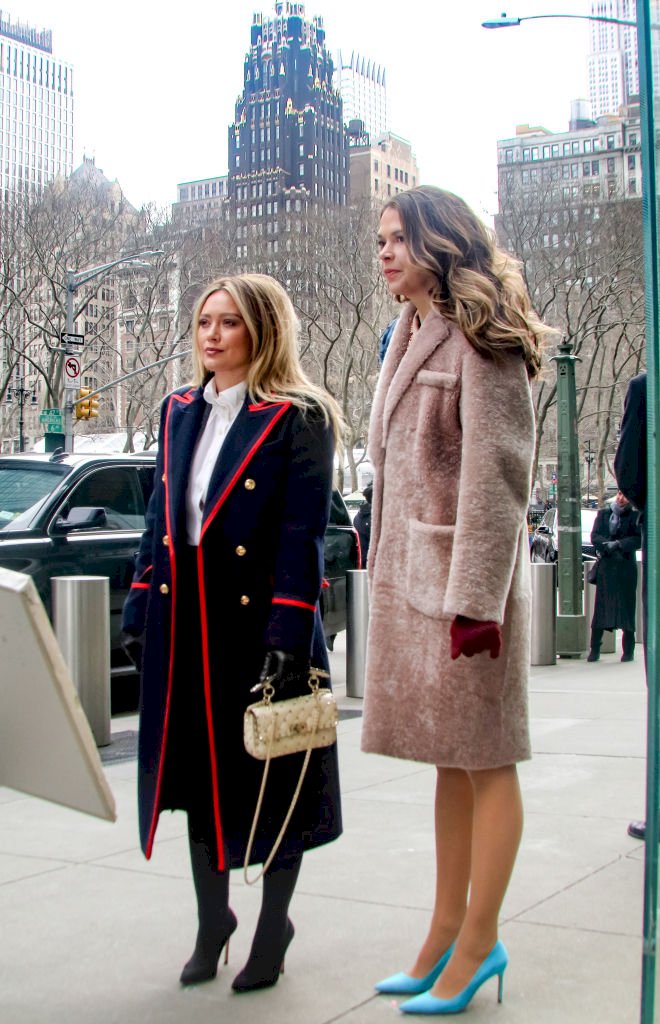 (Photo by Jose Perez/Bauer-Griffin/GC Images)
Even though Kelsey is often wearing stunning fashion houses pieces like Yves Saint Laurent, Gucci, Givenchy, and Alexander Wang, Peters'costume designer eventually tosses fast-fashion apparel just like this Zara's white coat from the picture below.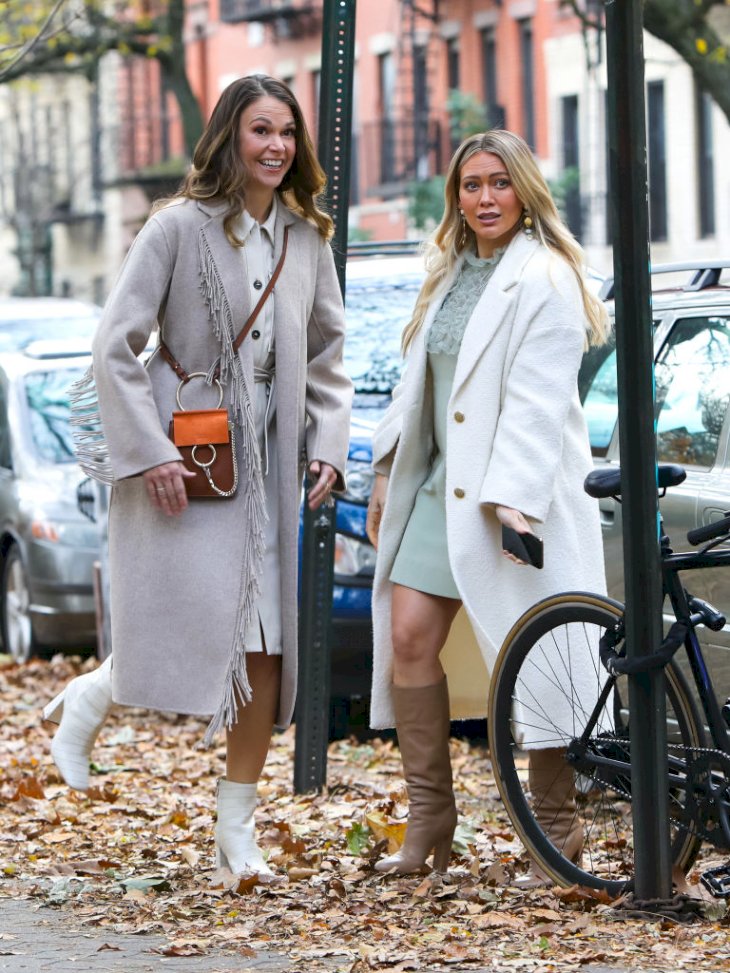 (Photo by Jose Perez/Bauer-Griffin/GC Images)
But sometimes less is more even for Kelsey Peters. Wearing an Alice + Olivia Blazer on one of the episodes, it says that a typical business outfit can still look stylish.
(Photo by Raymond Hall/GC Images)
While Disney+ has canceled the Lizzie McGuire reboot and we won't be able to see older Lizzie's outfit, we can still fall in love with Kelsey and her friends' memorable and stunning taste for looks.