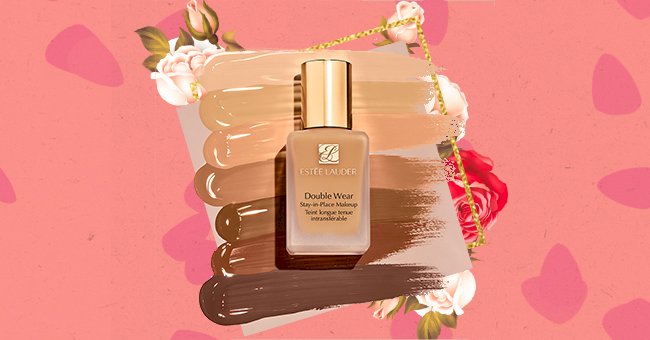 Our Pick: The Best Makeup Products To Use On Brides
The happy tears, the numerous photos, the hugs from loved ones, and the list goes on. Your wedding is a special day, but the emotional work will put a strain on your makeup. Think of the creases and smudges that could potentially ruin your day.
Your makeup needs to work for you. Therefore, the perfect bridal makeup consists of long-wearing products that will last all day without as much as a crack. Thus, your makeup products should be waterproof and still manage to look great in photos.
Furthermore, bridal makeup looks have evolved from looking less like a whole other person to a beauty enhancer. Therefore, we have compiled some seriously hardworking makeup products that can keep you dazzling from aisle to dancefloor with this in mind.
Estée Lauder Double Wear Stay-in-Place Makeup
First up is this humidity, heat, and sweat-resistant foundation. It comes in a whopping 56 shades and boasts an unbeatable 24-hour long-wear formula. Moreso, it comes with oil-control technology and will not budge one bit.
Urban Decay All Nighter Long-Lasting Makeup Setting Spray
If you have been in the market for a perfect finishing spray, this offering from Urban Decay should be at the top of your list. The formula is crafted to lower your makeup's temperature, helping it stay put for up to 16 hours. A plus is that it feels weightless.
Glossier Brow Flick
This long-wearing product will keep your beautifully shaped brows put the whole day. With each flick, watch as the detail pen delivers pigment for fuller feathery brows with an enviable natural finish.
L'Oréal Paris Voluminous Lash Paradise Waterproof Mascara
The 200 bristles on this waterproof mascara provide a clear coating of this incredible mascara. Your lashes will look fuller and lively, not crunchy like a lot of waterproof formulas. Therefore, feel free to cry your happy tears without as much as a smudge.
Dior Backstage Eye Shadow Palette in Warm Neutrals
These warm neutrals from Dior are perfect for brides because they are so difficult to ruin. They apply soft and blend easily. Moreover, all you need to open up your eye is a shimmery color in the center.
Dior Addict Lip Glow Color Reviving Lip Balm
This incredible lip balm will adjust itself to your skin's ph to give you a unique berry color. This way, you won't have to worry about touch-ups from kiss to toast due to the natural-looking color.
MAC Cosmetics Pro Longwear Concealer
Next up is this long-wear concealer. This one is a goldie because it doesn't crease. How gorgeous is that? If that does not convince you, then perhaps the ease of blendability will. This powerful combo is simply a bridal must-have.
Nars Blush in Orgasm
Much like this cheekily named blush, achieve a soft and consistent look for the entirety of your day. While cream blushes may look tempting, a powder blush has better lasting power-no matter the duration of your event.
Charlotte Tilbury Hollywood Beauty Light Wand
Think of Charlotte Tilbury as your makeup fairy godmother. Instead of glass slippers, the makeup artist's Beauty Light Wand will leave you dazzling in picture after picture with just a dab of this highlighter.
Marc Jacobs Beauty Accomplice Blurring Powder
Lastly, give your makeup the unmovable treatment. A touch-up with liquid or cream products is a big no-no, for they will mix with the oils in your skin and result in super shiny skin. Using a blurring powder will give you a glow and keep your makeup super solid.