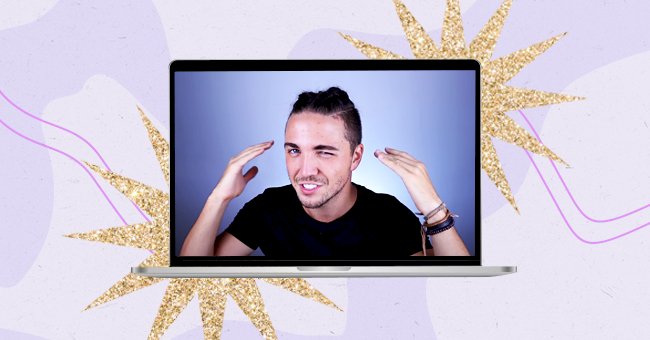 Our Pick: The Best Man Bun Braid Styles To Rock This Year
Love it or hate it, the man bun is still trending, and we think it's a hairstyle that is here to stay. While others sit and judge those with the popular haircut, we're offering some styling variations.
Although the man bun is considered a relatively new hairstyle, it has caught on like a wildfire. Unfortunately, the hairstyle has earned a not-so-pleasant reputation over the past couple of years.
However, the man bun hairstyle variations aren't slowing down, and we actually love the range. Take a look at our favorite man bun braid styles that every man with long hair should consider rocking this year.
Man Bun Cornrows
Many men with long hair opt for the man bun hairstyle because it helps keep hair out of their face. This cornrow man bun hairstyle offers an even more effective face clearing solution to those with longer hair.
We also love man bun cornrows because they look great with every hair texture. Black and multiracial men with coarse textured hair can even keep their hair in cornrows as a protective styling technique when needed.
Double Man Bun Braid
Men with thicker hair may struggle to style their strands, but now they do not need to look any further. Styling the hair in dutch braids and tying it in two buns at the end make a stylish solution to their problems.
French Braid Man Bun
Achieving a French plait can be one of the easiest tasks, making it a great style to add to the man bun. Start the french braid from the top of your head as per usual and stop at the point you want the bun to be.
When you've reached this point, tie the hair and twist it up in a knot to create your man bun. You can add hairspray to keep the style intact for the entire day if you want to or use a styling mousse when plaiting the braid.
Man Bun Braid Extensions
The man bun is not only limited to men with long hair, but those with shorter hair can also get in on the fun. Whether it's box braids or rope braids, men of color can get braid extensions installed to tie into a man bun.
Braided Man Bun Fade
This man bun hairstyle takes some notes from the popular undercut hairstyle by leaving hair longer at the top. Just choose between a high, low, mid, or skin fade and your preferred braid style to get your desired result.