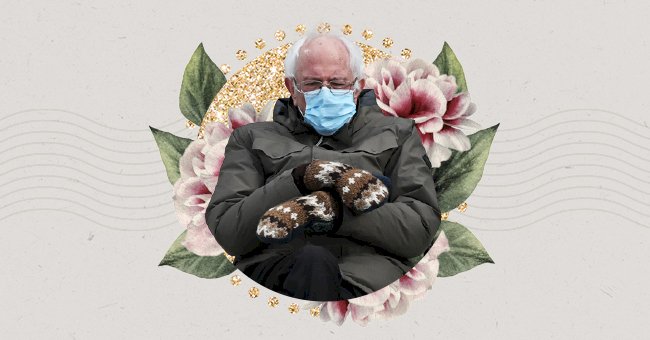 Our Pick: The Best Memes Of 2021 So Far
If there is one thing we learned in 2020, it's how to appreciate a good meme. As a result, we are celebrating the best memes of the year (so far) five months into 2021 just to lift our spirits again.
When 2020 ended, most people looked forward to an easier year with less...drama, to put it lightly. Unfortunately, that isn't what 2021 had in mind since we are still dealing with the aftermath of the last 12 months.
However, one thing that we've always had to lean on is internet humor, and that's still working this year. Take a look at our list of the best memes of 2021 so far if you need a pick me up for the past few months.
January
The year 2021 started with a bang. Donald Trump got impeached, banned on Twitter, and Bridgerton premiered. Of course, most of the memes of that month followed all three of those beats closely.
We still can't get over the memes that came from a candid image of Bernie Sanders at Biden's inauguration. The grumpy old man look makes for some hilarious yet harmless memes, which are the best kind.
February
Once February rolled in, we were confident that things wouldn't look up entirely, but they were better. The Weeknd headlined the Superbowl, valentine's day kind of happened and a song about a driver's license was a hit.
We loved the 'Bad Girls Club' drama moment memes, which call out people using humor and their assumptions against them. This meme trended on TikTok, and we wouldn't mind seeing more even now.
March
By March, it was crystal clear that things were definitely only heating up for 2021. We all sat in shock as we dealt with a racially motivated shooting that happened in an Asian-owned salon in Atlanta.
Thankfully, there were some better moments like Lil Nas X's Montero music video release. The right-wing backlash inspired a wave of memes that strategically poked fun at the conservative reactions to the song.
April
April is usually a more wholesome month, and we are sure the Easter weekend has something to do with it. We may not have had Coachella once again this year, but there were plenty of events to keep us busy.
One of those events was the mass vaccine rollouts which inspired a new wave of vaccine-related memes. These memes may have started in November, but we honestly can't get enough of them.
May
It turns out that people still could not get enough of making vaccine-related memes even by May. We are not complaining though, because they keep getting better and better, especially with all the new developments.
Over the past month, the CDC has been announcing the things that vaccinated people can do after getting their shots. Let's just say, plenty of people are extremely creative out there and should look into comedy writing.