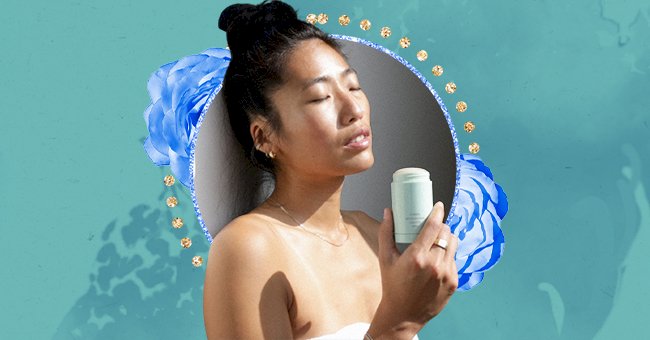 Our Pick: The Best Natural Deodorants To Try This Summer
Deodorant has become a part of our everyday hygiene practice, but it isn't always good for you. Thankfully, there are more natural options available for those who get adverse reactions from traditional products.
Many people can't go a day without applying deodorant, whether it's a result of an active lifestyle or habit. Unfortunately, many traditional deodorant formulas include aluminum salts which have been linked to cancer.
Thankfully, natural deodorants have evolved to produce longer-lasting formulas that actually work. If you are interested in the alternatives, scroll to discover the best natural deodorants to try this summer.
Ursa Major Hoppin' Fresh Deodorant
Ursa Major's natural deodorants have a gel-like consistency that glides on the skin like a typical deodorant. Many praise this deodorant for its mess-free application and long-lasting protection.
Ursa Major uses clean, sweat-absorbing, and easy-to-stick ingredients for its fuss-free formula. The brand also uses fresh unisex scents that are effective for anybody who needs to get through the day smelling good.
Megababe Rosy Pits Deodorant
Although baking soda is an excellent ingredient for soaking up moisture, it can irritate the skin. Megababe makes a baking soda-free natural deodorant that will give many a break from baking soda-related rashes.
LoveFresh Super Strength Deodorant
Most natural deodorants do not do a fantastic job at eliminating sweat, but this one certainly does. The LoveFresh super-strength deodorant is ideal for those who sweat a lot throughout the day as it will keep them dry.
The product formula uses twice as much baking soda as its original natural deodorant offering. LoveFresh also uses arrowroot powder which helps soak up sweat and odor as your day goes by.
Corpus Naturals Deodorant
Corpus Naturals produces a water-based deodorant formula that is long-lasting and free of baking soda. The best thing about the Corpus Natural deodorants is the elegant scents that keep buyers coming back.
Brothers Artisan Oil Deodorant
Brothers Artisan Oil uses magnesium as an alternative to baking soda in its deodorant formula. Magnesium is a fantastic gentle, yet effective ingredient for keeping armpits free from odor-causing bacteria.
This brand's deodorants come in a selection of refreshing scents like Eucalyptus and Lime. Although this deodorant works great, many recommend reapplication throughout the day if you have an active lifestyle.