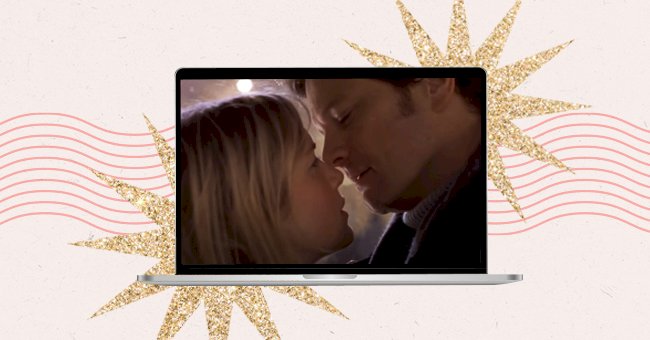 Our Pick: The Best Rom-Coms Of All Time
When you're absolutely out of ideas of what to watch, a good romantic comedy is a perfect solution! They're absolutely predictable, but they keep us laughing, so we had to choose the best rom-coms of all time!
Watching people fall in love is like medicine for a broken heart, a perfect cocktail for a girl's night, and the cure for a long day at work! It's the perfect reassurance that everything will work out in the end. What more could you ask?
Everyone might be heading out, but if you're in need of an extra few days at home, rom-coms will keep you company! So get your popcorn on the stove, because by the time you're done reading this, you'll have ten movies to watch all weekend long!
1. Father Of The Bride
Dad's go through a rough time around weddings, and for this particular father, George Banks was having a hard time letting his baby girl grow up! The bond between a parent and child is absolutely precious!
The second movie Father Of The Bride 2, is a perfect sequel, and it will have you laughing just as much as the first! So you can add one more movie to the list of must-watch movies this weekend!
2. 27 Dresses
It's the typical always-a-bridesmaid never-a-bride story in a world where the bride is always right! The twist of Jane's sister falling in love with her long-time crush breaks your heart, but of course, prince charming comes in to sweep her off her feet!
3. Sweet Home Alabama
We all love a sweet country boy with a good heart, but for Melanie Smooter, all she wanted to do was escape to the city and follow her dreams! That was until she had to go back home and face sweet ol'Jake in person!
4. Something Borrowed
Living in your best friend's shadow isn't fun, and it's even more gut-wrenching when you lose your crush to her! Rachel and Dex fight their chemistry to preserve an old friendship, but it doesn't work out, and things get a little more than complicated!
5. Clueless
It's a little creepy considering their relationship and the age gap, but the story is quite adorable if you can manage to look past it. For a girl who goes after what she wants, Cher is quite clueless about what she needs, especially when it comes to love!
6. Bridget Jones' Diary
Well, after you watch the first, you'll have two extra movies to add to your list! It's a sweet story of Bridget Jones dealing with the baggage of a past relationship in a new one, and the mess she is throughout the movie is pretty relatable!
7. Pretty Woman
I think everyone dreams of being saved by a rich man that looks like Richard Gere after this movie hit the screens! Edward was so respectful and suave, but he sometimes didn't get it quite right, and he had Vivian to guide him!
8. Something's Gotta Give
A reminder that you can fall in love at any age, especially if it's with someone you despise! Womanizer Harry's health takes a toll, and coming to terms with his age meant giving up the life of chasing young girls!
9. Mamma Mia
After three love affairs in Sophie's mom goes off to start her life as a single mom. But desperate to find her father before her wedding, she turns her mom's life upside down and reunites her with her past flames!
10. Sleepless In Seattle
After his mother's tragic loss, a kid tries to heal his dad's heart by finding him a lover. But when his dad does find his lover, it turns out they'll be dealing with the challenge of long-distance! Some great movies to watch whenever you need a bit of a pick-me-up!