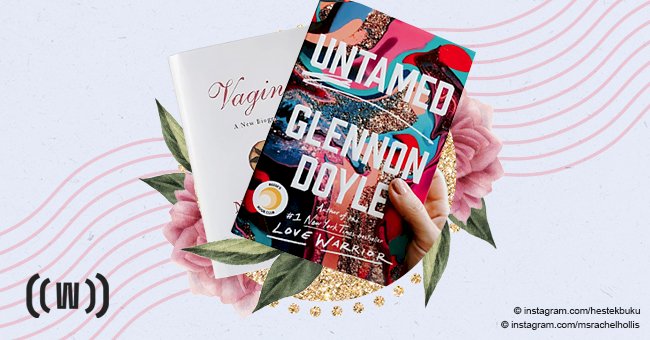 Our Pick: The Best Self-Help Books Every Women Should Read
Don't let the 'self-help' label stigma stop you from reading these books. From career advice to self-empowerment, grab 'em all!
Books are made to make us feel good, relaxed and eventually, understood. Sometimes we identify with the story of a novel's main character, and then, we're not alone anymore. Self-help books can bring the same benefits as they might trigger a sense of belongingness.
So, forget about the stigmatized reputation self-help books might have and grab the one you identify the most with.
Girl, Stop Apologizing
A follow-up success from her previous 'Girl, Wash Your Face' book, Rachel Hollis comes back again to shake off your limiting beliefs and all the BS you've been telling yourself about yourself.
With a blunt writing style, she busts the excuses and gently (well, sometimes not) ask you to get the hell out of your own way.
Women Who Run With The Wolves
The 1992 iconic book is back to awaken La Loba within all women. Dr. Clarissa Pinkola Estés unfolds fairy and folk tales, myths, and cultural legends to reveal the hidden parts of the Wild Women — creativity, sexuality, female instincts, and intuition. This is a must-read to every single woman!
Vagina
The author of the best-selling beauty myth brings up a mixture of cutting-edge science, and cultural history that reframes how we understand the vagina, women, and female sexuality. Naomi Wolf presents "the mind-vagina connection" that explains a lot about women's sexuality and preferences.
We Should All Be Feminists
What does "feminism" mean today? Chimamanda Ngozi Adichie started a feminist conversation on her TEDx talk of the same name. The video went viral and turned into a much-needed book. With humor and levity, Adichie offers readers a unique definition of feminism — one with inclusivity.
Untamed
Author, activist, founder of Together Rising, Glennon Doyle is the author of the #1 New York Times bestseller Untamed. In a journey to empower women to achieve their true goals and dreams, Doyle shares her true-life story that will help you find yourself.
The Four Agreements
This book is such a classic and isn't strict only to women; everyone should read it. The author Don Miguel Ruiz uses ancient Toltec wisdom to present 4 life-changing yet straightforward pieces of advice, called the four agreements:
Be impeccable with your word.
Don't take things personally.
Don't make assumptions.
Always do your best.