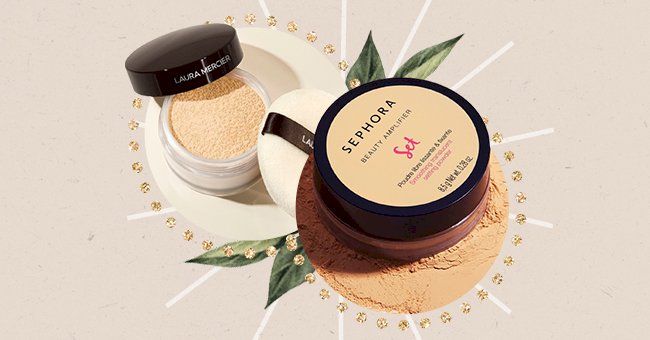 Our Pick: The Best Setting Powders For Oily Skin
Some women are lucky enough to have timeless skin, while others trust setting powders. Concealing those stubborn fine lines, wrinkles, and imperfections in one fell swoop, they are undoubtedly a godsend for oily skin makeup users.
So, beauties who like to get their glam done before going out of the house, using setting powder as the last step is a must. It not only sets your makeup seamlessly but ensures that it stays intact all day. Now, why would you want to miss this golden experience?
However, finding the best setting powder for oily skin can be a difficult task. With millions of brands offering loose and setting powders, we've taken the liberty of finding exciting and highly effective options for you.
Make Up For Ever Ultra HD Setting Powder
It is designed to remain invisible to the naked eye and the sharp lens of high definition cameras. This loose powder unifies the complexion and makes the skin smoother thanks to its silica microbeads which blur pores and imperfections while filling in wrinkles.
Its light mattifying effect on the entire face gives your skin a velvety finish that does not lack radiance. Used alone for a very natural look or as a finishing powder to perfect the makeup of the complexion, it comes in fifteen shades, flattering all skin tones and not denaturing any foundation color.
Fenty Beauty Invisimatte Blotting Powder
Don't get caught unprepared. Do like Rihanna, who, with a few tweaks, is always ready to be in front of the lens. This universal absorbent powder contains a unique complex that reduces shine and hides pores for a cover look that's ready in an instant.
This absorbent powder evaporates shine and clears the look of pores without ever looking overly dull or dry. The universal color keeps the skin like skin, even if a little less shiny.
Sephora Beauty Amplifier Smoothing Powder
This beauty amplifier powder combines makeup effect and skincare brilliantly. It is made up of talc, which mattifies the complexion, and zinc, which corrects imperfections.
It smooths the irregularities of the complexion thanks to the presence of silicone. In short, it is perfect for oily skin. This results in the skin of the face gaining luminosity while neutralizing the shine.
Laura Mercier Translucent Setting Powder
This powder is composed of the finest French talc and pearly pigments. It has a very luminous effect on the skin, despite its mattifying power.
The secret of this setting powder lies in corn starch, an ingredient that absorbs water and oil on the skin. The excellent texture is incredibly soft to the touch and on the skin. The brand claims that it is invisible in the photos.
Hourglass Veil Translucent Setting Powder
It owes its popularity to its flawless, natural, and luminous rendering worthy of the best retouching software: the skin is smooth, the pores and fine lines blurred, the complexion awake thanks to the fine reflective particles.
It has the advantage of meeting the needs of all skin types, whether oily, dry, or mature. If its composition is a little less exemplary, it at least has the advantage of being vegan and cruelty-free.