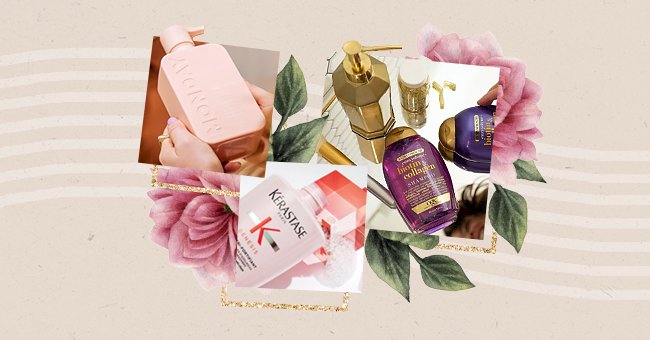 Our Pick: The Best Shampoos For Thin & Fine Hair
For fine and thin hair ladies, who want full and voluminous hair, a specifically formulated shampoo will give the boost you're looking for.
Fine hair can fall flat, and if you're using the wrong product for your hair type, it can deflate things even further. Things like stress and anxiety can increase hair loss. The search for "hair loss" on Google has seen a 220% increase during the COVID-19 pandemic. According to Healthline, this loss is due to a condition called telogen effluvium (TE).
Regardless of the factor, there are some things you can do to cease the problem, from supplements to hair-boosting shampoos. That said, we've listed the best shampoos to save thin and fine hairs.
Kérastase Genesis Bain Nutri-Fortifiant Shampoo
Kérastase launched a professional line specifically for hair loss, the Genesis collection. The formula blends ingredients like ginger, aminexil 1.5%, and edelweiss native cells.
The aim is to fortify weakened roots and hair breakage. There are two options for both fine and greasy hair and another for dry and thick hair.
Kérastase Bain Volumifique
Another Kérastase option, this shampoo is an excellent option for fine and flat hair looking for volume and revitalization. It's said to restore the hair fiber while giving it a volume boost. This product can only be purchased at a hair salon, so ask a professional on your next trip to the salon.
Aesop Volumising Shampoo
Aeosop is a hair and skincare boutique that has specially formulated products, founded in 1987. All formulas are vegan and cruelty-free. This shampoo contains Polyquarternium Cellulose polymers to assist the separation of hair shafts for volume and body.
Monday Haircare Volume Shampoo
For tight budgets, the New Zealand Monday brand gives you a solution. With a formula containing ginger root, shea butter, and panthenol to add volume without drying your hair out and guarantee more good hair days. The nicest thing? The packaging is fully recyclable.
OGX Thick & Full Biotin & Collagen Shampoo
Biotin and collagen are the star ingredients in this OGX's shampoo formula. They help to volumize even the skinniest strands into fuller and more abundant-looking locks. This shampoo won't leave your hair dry, instead, it'll leave it hydrated and plump from the inside out.