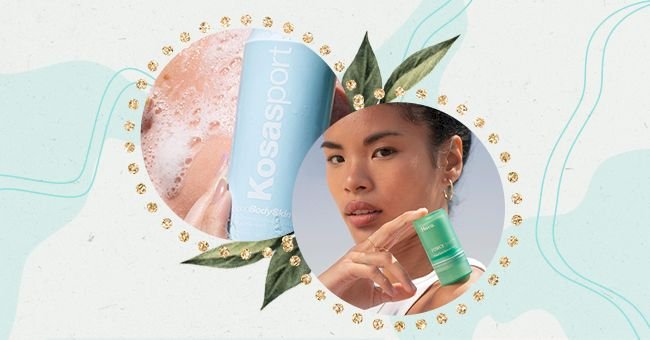 Our Pick: The Best Skincare Products To Add To Your June Beauty Regimen
In all honesty, putting together a new summer skincare regimen can be an exciting task. After all, when the seasons take a drastic turn, that's reason enough to make space for new and splurge-worthy formulas.
News flash: we've made it to the summer season. However, it also means we're done with half of 2021 already (despite a maddening, life-claiming global pandemic). For many of us, the past year or so has been a time of reawakening, experimentation, and the like.
Despite the pandemic clawing at significant progress, new and exciting launches continue to drop in the beauty, skincare, fashion arenas. So like always, we're here to share the cream of the crop with you, so your June beauty routine is nothing less than perfect!
Biossance Squalane + Caffeine Toning Body Cream
Biossance Squalane + Caffeine Toning Body Cream is a luxe formula containing caffeine, niacinamide, and squalane. This velvety-smooth moisturizer rejuvenates the skin, making it super soft, smooth, and plump.
As a result, your skin will feel more firm, sculpted, and toned.
Zitsticka Megashade Sunscreen Serum
If the cream-based SPF formulas don't board well for you, try Zitsticka's Megashade Sunscreen Serum. It is a non-comedogenic formula packed with nourishing ingredients like tea tree oil, ferulic acid, vitamin C, hyaluronic acid, and niacinamide.
This SPF serum helps fight blemishes, locks in moisture, and makes the skin ultra-soft and smooth. It also provides round-the-clock protection from UV rays and environmental stressors.
Amorepacific Treatment Enzyme Peel Cleansing Powder
Amorepacific Treatment Enzyme Peel Cleansing Powder is an innovative powder-to-foam exfoliant and cleanser. It is infused with green tea-derived probiotic enzymes and papaya enzymes, which wash away dead skin cells and stimulate cellular turnover.
Kosas Good Body Skin AHA + Enzyme Exfoliating Body Wash
Kosas's all-new body wash is a gentle exfoliating gel containing AHAs and fruit enzymes that scrub and brighten the skin. This daily cleanser also combats hyperpigmentation and dullness, leaving your skin soft, smooth, and glowy.
Hero Force Shield Superfuel Serum Stick
Give your summer skin some extra TLC with Hero Force Shield Superfuel Serum Stick. This innovative gel serum is packed with green microalgae and lactic acid, which help boost your protective microbiome.
Also present are sodium hyaluronate and calendula, which rejuvenate tired and dehydrated skin, leaving it cool, calm, and hydrated.
Elizabeth Arden Retinol Ceramide Line Erasing Eye Cream
Elizabeth Arden Retinol Ceramide Line Erasing Eye Cream is an eye-replenishing formula packed with retinol, ceramides, niacinamide, and peptides. This eye cream works wonders to make your delicate under-eye area smooth, hydrated, bright, and youthful.
Glow Recipe Watermelon Glow Hyaluronic Clay Pore-Tight Facial
Glow Recipe's skin-loving clay mask is packed with hyaluronic acid, watermelon enzymes, and BHA/PHA. This gentle exfoliant unclogs pores, washes away dead skin cells, and reveals visibly smooth and bright skin.
It also fights acne and blemishes while keeping your skin's moisture barrier intact.