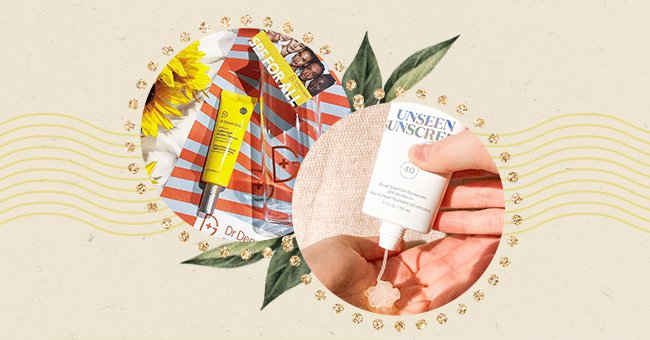 Our Pick: The Best Sunscreens For Acne-Prone Skin
Applying sunscreen is non-negotiable, even if you have sensitive skin. This is because regardless of our skin type, shielding ourselves from UVA and UVB rays is essential in order to prevent sunburns and skin cancer.
Contrary to the SPF creams in the past, the new formulas are lightweight and non-greasy. Furthermore, they are also fast-absorbing, contain natural minerals, and are non-comedogenic so that they won't clog your pores.
Nonetheless, the most effective sunscreens combat hyperpigmentation and dullness without exacerbating your skin problems. Keep reading to find the best SPF-infused creams designed for acne-prone skin.
EltaMD UV Clear Broad-Spectrum SPF 46 Sunscreen
The EltaMD UV Clear Sunscreen is an oil and fragrance-free formula endorsed by dermatologists for acne-ridden skin. In addition, this zinc oxide sunscreen contains hyaluronic acid and niacinamide to lock in moisture and gently exfoliate your skin.
Paula's Choice Clear Ultra-Light Daily Hydrating Fluid SPF 30+
If you suffer from skin redness, acne, and blemishes, try Paula's Choice Clear Ultra-Light. It is broad-spectrum SPF 30+ fluid sunscreen that shields the skin from UVA/UVB rays.
Furthermore, it is packed with vitamin E and Chamomile Extract, which protect, brighten and soothe sensitive skin.
Supergoop! Unseen Sunscreen SPF 40
The Supergoop Unseen Sunscreen is a featherlight, fragrance-free formula that blends effortlessly to feel like a second skin. Moreover, this daily primer is infused with SPF 40 and is a super-hydrating, non-greasy sunscreen perfect for everyday wear.
Neutrogena Clear Face Liquid Lotion Sunscreen SPF 55
The Neutrogena Clear Face Liquid Lotion Sunscreen is an ultra-light, oil-free, and non-comedogenic formula. In addition, it has a natural matte finish and contains SPF 55, shielding your skin from UVA/UVB rays without causing breakouts.
CeraVe Ultra-Light Moisturizing Lotion SPF 30
The CeraVe Ultra-Light Moisturizing Lotion is meant for people with oily, blemish-prone skin. This non-greasy formula does it all: it hydrates and shields the skin from the sun's rays and offers a sheer matte finish. Lastly, it leaves no white cast.
Dr Dennis Gross All Physical Lightweight Wrinkle Defense SPF30
This oil-free, lightweight SPF formula from Dr Dennis Gross Skincare helps reduce fine lines and wrinkles. Moreover, it contains non-nano zinc oxide, which shields the skin from harmful UV rays and blue light.
Fenty Skin Hydra Vizor Invisible Moisturizer SPF 30
Rihanna's skincare brand Fenty Skin has raged a storm with its revolutionary SPF formula. This sunscreen and moisturizer is ultra-light and oil-free and blends into the skin to combat dark spots and dullness.
Moreover, it contains niacinamide and hyaluronic acid, which improve the skin tone and keep the skin hydrated, calm, and well-protected.