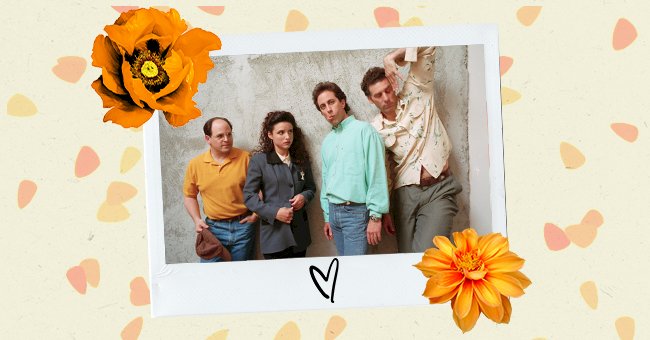 Our Pick: The Funniest & Most Memorable 'Seinfeld' Moments
When it comes to classic sitcoms, "Seinfeld" is a true must-watch classic. The television series created by Larry David and Jerry Seinfeld aired on NBC for a nine-season run from July 1989 to May 14, 1998.
The program, which also stars Seinfeld, follows the character as a stand-up comedian whose life in New York City is made increasingly eventful by his group of friends who get up to an array of shenanigans. Here are some of our favorite, funny and memorable moments from the hit sitcom "Seinfeld:"
George And His Sweatpants
When George started going everywhere in his comfortable sweatpants and Jerry quickly checked him, explaining the message that sweatpants send to the world.
Spare A Square
Have you ever been in a situation where you're in a public bathroom, and after attending to your business, you look over to find a bare toilet paper roll? Big yikes.
Information Control
Newman went on a bit of a power trip in this scene, explaining that when you control the mail, you control... information.
'The Mervin Griffin Show'
In season nine, Kramer set up a talk show in his apartment called "The Mervin Griffin Show." Not even introducing a new segment called "scandals and animals" could save this sinking ship.
A Coffee Table Book
Who could forget the time Kramer had a ridiculous book idea to make a coffee table book about coffee tables. Turns out it the idea was so outrageous; the book actually got published.
Festivus
Festivus — occurring every December 23 was born from an incident where Frank Costanza went out to buy a Christmases his child. However, at the instant that he reached for the last doll, so did another man. "I rained blows upon him, I realized there had to be another way." there and then, Festivus came about.
Jerry and Elaine See The Baby
In season five, Jerry and Elaine find themselves in a "must-lie situation" where they finally get to see the baby and just couldn't hold it together.
Elaine Dancing
After missing out on an Emmy for "Seinfeld" for four years, Julia Louis-Dreyfus, who plays Elaine, finally bagged the award thanks to her fancy footwork display (and her acting, of course) in 1997.