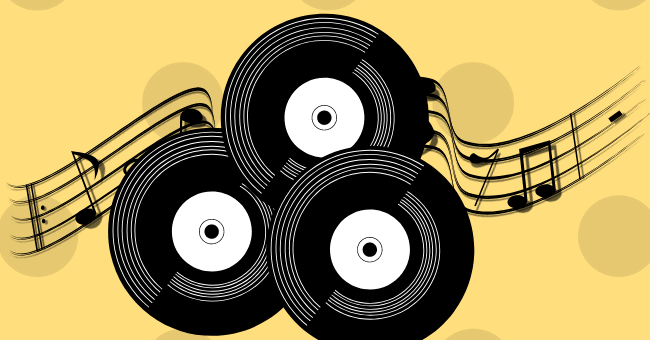 Our Pick: The Most Iconic Album Art of the Decade
Since music is such a huge part of our daily lives, it's only natural that it would appear in our home decor as well. Needless to say, there are many albums that are simply so stunning or iconic fans can't resist displaying them.
The music industry is so vast and varied that there is always something for everyone. However, the music itself is not the only factor when it comes to drawing in fans.
In fact, for many the ultimate draw is the packaging and presentation of the album itself. With this in mind, we've decided to list our favorite album art of the 2010s.
1) Take Care
As one of the most successful artists of our generation, it's no surprise that Drake makes the list.The fact that it's still a meme format just screams iconic.
2) Astroworld
We all know Travis Scott spares no expense for the things he loves and his music is no exception. This David LaChapelle artwork is incredible at catching the essence of what Travis Scott is all about.
3) reputation
From country princess to pop sensation, Taylor Swift has a way of pulling off whatever she tries and this newspaper inspired cover captures that perfectly.
4) Invasion of Privacy
Bold and Brash are the first words to pop into your mind when you first see this album. And we can't deny that it is the perfect depiction of Cardi B herself. Thus this artwork definitely makes the list.
5) Kamikaze
Since it was a surprise release, most people didn't focus on the artwork itself but it's obviously an iconic piece of art. Eminem really outdid himself with this one, not just with the music; with the cover art too.
6) 2014 Forest Hills Drive
This artwork sparks nostalgia for most rap/ hip-hop fans. Infact, the album art was so incredible, J Cole recreated it for his latest Puma campaign.
7) LEMONADE
Beyoncé really doesn't have to do much to make her albums stand out on the shelves of record stores. Nevertheless, this simple yet symbolic cover art is definitely noteworthy.
8) Hollywood's Bleeding
After rising to fame in 2015, Post released a few great albums but the artwork of his most recent album is quite memorable.