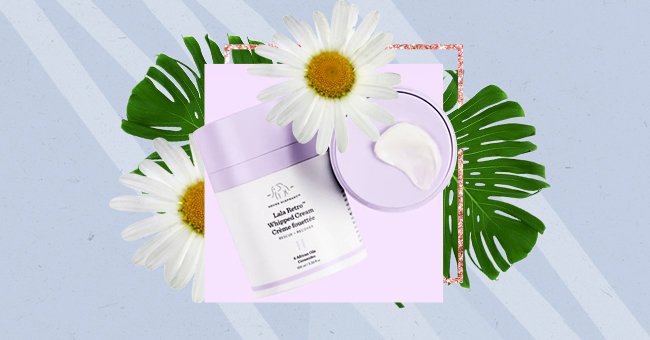 Our Pick: The Top 10 Best Moisturizers On The Market
You know the pain of walking through a department store's beauty section and trawling through the millions of moisturizers available, reading the ingredients as if you're a dermatologist?
It's not just you; most women go through this. We do research, or we ask a friend, or we try and find out who knows someone who knows something about the skin. All this just to find the perfect moisturizer.
We're here to help you avoid doing all that. Here is a list of the top 10 moisturizers on the market right now that you can try out.
Elemis Pro-Collagen Marine Cream
This silky dream of cream will help to brighten the skin and reduce the appearance of wrinkles in just two weeks. It's a middle-of-the-range cream, so it is affordable while still doing the job well.
If you're a more mature woman looking for something that will aid your skin is looking a little younger and brighter while still adding the moisture that your skin needs, this moisturizer is for you.
Clarins is a brand name that we are all familiar with, and for a good reason, their products work! This day cream is no different. This cream is packed with plant extracts and antioxidants and is perfect for a younger woman in the prime of her life.
The cream uses plant extracts and antioxidants to reduce the appearance of the first signs of aging and ensure that skin stressors such as pollution and stress are taken care of, too.
If you're looking for value for money, this moisturizer is it. You can use a small amount every day, and the tub will last you a lifetime. A little truly goes a long way with this moisturizer, so even though it is a bit of a splurge, it's all worth it.
This cream will revitalize and soothe the skin while deeply moisturizing it to give you an overall look of radiance and revitalization.
Estee Lauder DayWear Matte
Who doesn't love a good two-in-one? Estee Lauder's moisturizer is perfect for the busy woman who doesn't have time for a 55 step skin preparation routine before putting on her makeup.
This moisturizer's rich, creamy texture allows for deep moisturization. Simultaneously, the mattifying effect will enable it to act as a primer as well—the perfect one-stop-shop before you apply your foundation.
If you're looking for a moisturizer that will give you 72-hour hydration and the feeling of being just about as chic as Audrey Hepburn in Breakfast At Tiffany's, you need to buy this moisturizer ASAP.
A water-based moisturizer that contains aloe water and hyaluronic acid that allows for intense moisturization as well as radiant-looking skin, it's the perfect addition to any beauty bag.
The Body Shop Vitamin E Moisture Cream
This moisturizer is for anybody that doesn't want to spend their last dime on skincare. It's affordable, it's soft, and it's useful. It may have been one of the first moisturizers you ever used, but it has everything you need for it to be effective even now.
The formula doesn't boast any anti-aging properties, so if that is your main concern, this might not be the one for you. If you're looking for non-irritating hydration that lasts all day, though, you've found your perfect moisturizer.
Drunk Elephant Lala Retro Whipped Cream, £50, Cult Beauty
You might think that a moisturizer infused with six antioxidant-rich African oils would be heavy and greasy on the skin. Drunk Elephant has solved all of those problems for us, remaining lightweight and still hydrating.
This moisturizer will provide hydration, skin density, firmness of the skin, and elasticity. Another bonus of this moisturizer is that it is not fragranced, making it perfect for skin sensitivity to perfumes.
This moisturizer is for super thirsty skin. An intense moisturizer offers hydration that lasts throughout the day and ensures that your skin will never feel tight or dry again.
Clinique has recently updated this formula to moisturize the skin while promoting the skin's plumping and giving the skin a dewy and glowing look that will ensure that thirsty skin gets the nourishment it needs.
CeraVe AM Cream Facial Moisturizer
This moisturizer is from the fan-favorite skincare brand that caters to various skincare concerns, from normal dry skin to psoriasis. That's how we know that this moisturizer will do for you exactly what you need it to.
With an SPF of 30 and ceramide, niacinamide, and hyaluronic acid, there isn't another moisturizer out there that will be able to moisturize, nourish and protect the skin's barrier like this one.
Dr. Jart Cicapair Tiger Grass Calming Gel Cream
TikTok brought this brand to our attention with the color correcting treatment, but the skincare brand has so much more to offer than the famous TikTok treatment we have all been seeing.
The formula is lightweight but still promotes the skin's defensive abilities and moisturizes the skin, and soothing any irritation that might be occurring on the skin.