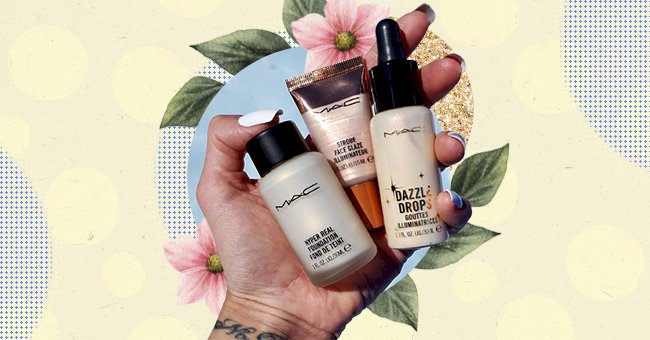 Our Pick: The Top 10 Setting Sprays On The Market
Any person that wears makeup will know that the best feeling is having your makeup look just as good at 10 p.m. as it did at 10 a.m. Makeup lasting all day long is not only convenient for you, but it saves you time having to do touchups all day.
Not everyone knows how to make their makeup last, though. There are still many of us that spend at least half an hour doing touchups throughout the day. The answer to these makeup woes is setting spray.
There are so many setting sprays on the market, and it can be challenging to decide which one to use, so we've compiled a list of the ten best setting sprays on the market.
Urban Decay All Nighter Long-Lasting Makeup Setting Spray
A woman-founded beauty brand that is beloved by many people. The Urban Decay All-Nighter setting spray will lock your makeup into place for as long as 16 hours. The spray is released in an extremely fine mist.
The spray has a mattifying effect which makes it perfect for all skin types, including those with oily skin, as it reduces shine while remaining breathable and lightweight.
Milani Make It Last Setting Spray Prime + Correct + Set
Another way to get your makeup to last longer is to prepare your skin for makeup with a primer. This Milani Make It Last spray is a brilliant combination of both primer and setting spray. A convenient drugstore option for those who aren't keen on splashing out on makeup.
You can spray the mist onto your face before applying your makeup so that your makeup grips and then respray it once you've completed your makeup look to lock the makeup in for the day.
Clarins Fix Make-Up
This setting spray is slightly more expensive, especially considering the amount that you get in the bottle. However, this is perfect to put in your handbag and carry with you so that if you feel your makeup is coming off throughout the day, you can spray some on and lock it in place.
A lightweight mist that refreshes your face each time you spray it on, this setting spray will save your face at work if your regular setting spray just wasn't enough to hold your makeup in place.
NYX Professional Makeup Setting Spray Matte
Another drug store option that we love is the NYX Professional Makeup Setting Spray. This setting spray also has a mattifying effect that is perfect for those with oily skin. The spray is applied in a fine mist.
This setting spray also reduces pores' appearance, making it a triple threat, setting makeup for the day, mattifying the skin, and reducing pores' appearance—an excellent option for those who prefer drugstore products.
L'Oreal Paris True Match Lumi Shake And Glow Dew Mist
Another setting spray that can be used as a primer is this L'Oreal Paris Tru Match setting spray. If you have dull skin that needs a boost, spray some of this one before your makeup and then again once you have applied your makeup.
This will lock your makeup in place and refresh your skin if you use it as a primer. If you are happy with your skin, you can use your regular primer and only apply this once you've finished your makeup.
E.L.F Matte Magic Mist & Set
This Matte Magic Mist is another one that is perfect for people with oily skin as it cnotrols shine and sets makeup at the same time. One or two pumps are more than sufficient for the entire face.
This formula is infused with vitamins E, B, and Arctium Majus Root, which hydrates and soothes the skin while still having a mattifying effect.
Maybelline Lasting Fix
If you're a person with sensitive skin, this is the setting spray for you. Maybelline Lasting Fix has been dermatologically, and allergy tested to make sure that it's friendly to those with sensitive skin.
It also has a mattifying effect and allows your makeup to last all day. There is so much packed into this setting spray, but it remains affordable as it is a drugstore product.
Pixi by Petra Makeup Fixing Mist
This is an excellent setting spray to use once you've completed your makeup look and then again throughout the day. It's a middle-of-the-range setting spray, which means that it is still affordable while remaining effective.
Throughout the day, whenever you feel like your foundation may be moving, you can spray this refreshing mist onto your face to make sure that your foundation stays in place.
MAC Prep and Prime
MAC Makeup's Prep and Prime setting spray is another setting spray that can double as a primer. This setting spray is slightly more expensive, but it is incredibly effective as a primer, a setting spray, a refresher, and a mixing agent for powder products.
You can use this product to prime your skin for makeup once you've completed your makeup look and as a refresher throughout the day to prevent your makeup from separating.
iNNBEAUTY Power Up 3-in-1 Mist
Finally, we have a setting spray that is more suited to dry skin. This formula contains moringa seeds and witch hazel. The setting mist hydrates the skin and ensures that your makeup stays on throughout the day.
You can also use this mist throughout the day to give your skin a little pick-me-up and make sure that your makeup doesn't separate. Price: $20.00