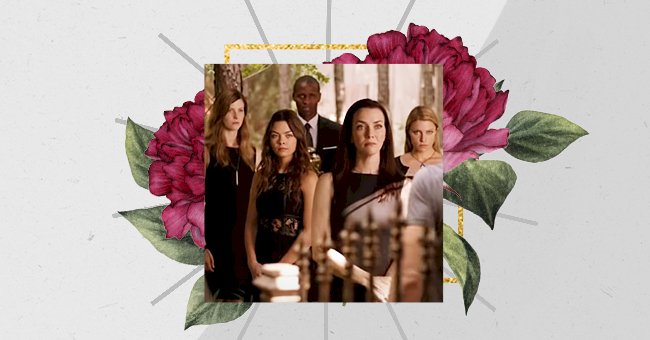 Our Pick: The Top 10 Vampire TV Shows To Watch
In the supernatural world, the only creatures that never fail to amaze us humans are vampires. These cold-blooded beings have come a long way from being restricted to darkness to walking in daylight and surviving despite their insatiable hunger for human blood.
Vampires have long been a matter of deep interest, making them solid contestants for numerous movies and TV shows. Many older classics saw them emerge as powerful mythical creatures, and modern series like TVD, True Blood and The Originals helped establish their firm footing.
It can be quite intimidating to decide which vampire show deserves a spot on our binge-watch list with so many series to choose from. To make your job easier, here are the top ten options that will have you hooked and craving for more.
The Vampire Diaries
TVD is an adaptation of L.J. Smith's novels of the same name and explores the love triangle between two vampire brothers and a human girl. Elena Gilbert is a young girl who lost her parents in a car accident and ended up falling for Stefan Salvatore, and later on, his brother Damon.
The Originals
The Originals is a spin-off from TVD and centers around the Original vampire family's story, the Mikaelsons. Klaus, Elijah, and Rebekah return to their home in New Orleans, but the witches in town challenge their power and stronghold.
True Blood
True Blood is an all-time hit HBO series that discovers the love triangle between Sookie, Bill, and Eric. Sookie is a waitress who can read minds, but everything changes when she finds herself captivated by the vampire, Bill.
Buffy The Vampire Slayer
Buffy TVS follows the story of Buffy Summers, who takes on the role of protecting her town of Sunnydale. She reins from a long line of slayers who inherit supernatural strength and endurance to fight off evil forces.
Shadowhunters: The Mortal Instruments
Shadowhunters has a somewhat similar storyline to an older classic series, Buffy The Vampire Slayer. It centers around Clary Fray, who finds out on her 18th birthday that she inherits a long line of human-angel hybrids who hunt down demons and other mythical beings.
From Dusk Till Dawn: The Series
From Dusk Till Dawn is a spin-off from the 1996 movie of the same name. It centers around a pair of fugitive brothers following a bank heist resulting in several casualties. The series ran for a total of three seasons.
Van Helsing
Van Helsing explores Vanessa Helsing's story, daughter of the renowned vampire hunter, Abraham Van Helsing. Vanessa finds out she has a relatively rare blood type, earning her immunization against vampires.
Legacies
Legacies is a spin-off from The Originals and follow Hope Mikaelson, daughter of Klaus Mikaelson and Hayley Marshall. Hope is a high school student who hails from a long line of vampires and werewolf hybrids.
The Gates
This ABC drama only lasted for one season and centered around a suburb called "The Gates." It is inhabited by witches, vampires, and other supernatural creatures, with Nick Monohan as the new chief of police.
Moonlight
Moonlight is a supernatural romance drama centered around a vampire and private investigator who struggles for existence. He also falls for someone he should not have, which ends up tormenting him even more.