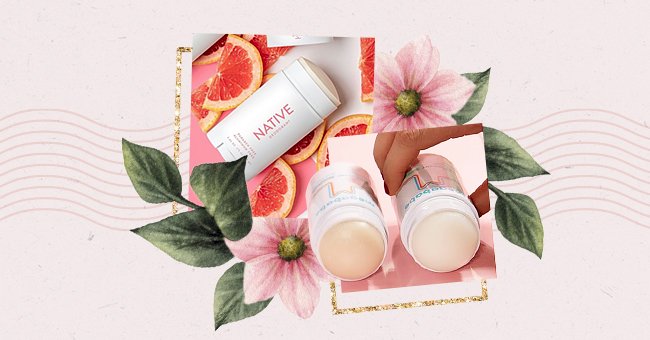 Our Pick: The Top 7 Aluminum-Free Deodorants
Are you looking for a clean version of deo? Look no further, we've brought you a list with the top seven aluminum-free deodorants for odor-free underarms.
Before starting scrolling the list, you should know one thing first: there's no such thing as an aluminum-free deodorant because they're all aluminum-free. But what the heck that means?
The thing is, antiperspirants inhibit the body's natural process of releasing sweat by using their active ingredient, aluminum salts. On the other hand, natural deodorants are generally made without aluminum. So with natural deodorant, you still sweat but won't smell sour. That said, we've rounded up the best natural deodorants free from aluminum.
Native Deodorant
Native deodorant won the 2020 and 2021 Allure Readers' Choice Awards. The product -- that's also paraben-free -- is a mixture of coconut oil, tapioca starch, and antioxidants; this deodorant keeps you dry all day long. In addition, the brand offers other scents such as cucumber and mint, lavender and rose, eucalyptus and mint.
Megababe Rosypits Daily Deodorant
Megababe is cult's favorite and not by chance -- with a long list of natural ingredients such as sage, green tea, and corn starch, the rose-scented deo prevents bacteria growth, soothes dry skin, and prevents blisters. It's also free of alcohol and aluminum.
Kosas Chemistry AHA Serum Deodorant
Yep, you read it right: serum for your armpit. Kosas Chemistry AHA Serum Deodorant comes with a blend of alpha-hydroxy acids (shikimic, mandelic, and lactic) that exfoliates the skin under the arms, preventing hairs from sprouting.
Sweet Pitti Deodorant Cream
This Drunk Elephant deo is the go-to option for sensitive skin -- it's not only free from aluminum but also baking soda, fragrance, and essential oils. The formulation is a mix of shea butter, arrowroot powder, and mandelic acid.
Hello Fragrance-Free Deodorant with Shea Butter
Finding a fragrance-free deo that really works is challenging, but Hello did an excellent job. This natural deodorant is cruelty-free, aluminum-free, paraben-free, and free from baking soda. It has a shea butter scent, and it keeps you fresh all day long.
Nécessaire The Deodorant
Nécessaire's The Deodorant features a blend of mandelic and lactic acids that works to neutralize the odor while silica, zinc, and kaolin clay will work to keep you dry. If you'd like to try a different scent from the standard floral deos, you can try the sandalwood scent.
Schmidt's Jasmine Tea Sensitive Skin Deodorant
Formulated with jasmine tea to prevent sensitive skin to get irritated, the formula has no fragrance, no aluminum, no baking soda, it's vegan and cruelty-free. The brand uses natural and plant-based ingredients that promise to keep you fresh for 24 hours.