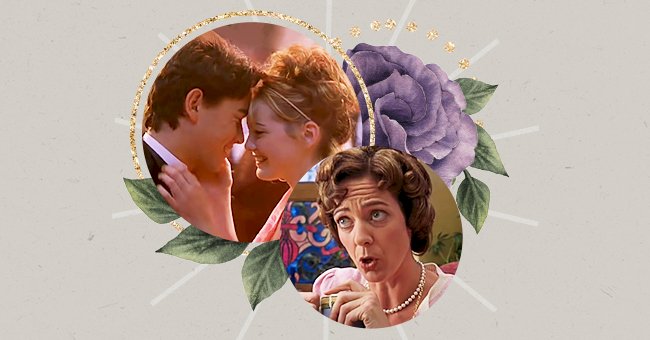 Our Pick: Top 10 '90s ChickFlicks To Add To Your Girls-Night-In Playlist
Several things go into creating the perfect girls' night in, and movies play an integral part. Choosing the suitable chick flicks to enjoy with your friends is a task that you shouldn't take lightly.
Picking the perfect movie to watch with a group of friends can be intimidating. You have to choose something that is palatable for everybody, and the film has to be lighthearted enough for an easy watch.
Millions of movies have been made over the centuries, but you can never go wrong with chick flicks. Take a look at the ten 90s chick flick films that you should add to your girls' night in playlist now.
Clueless
This movie gave us teen drama, marvelous makeovers, and fashion look galore. If watching Cher rolling with her homies doesn't make you want a white Jeep, are you truly an icon in making the leads?
Pretty Woman
This modern-day Cinderella story may be a little problematic in today's terms, but we can't help but love it. Who wouldn't want an all-expenses-paid shopping spree topped off with a love story after struggling for years?
10 Things I Hate About You
There's nothing better than a romantic comedy mixed with a bit of teen angst and the late Heath Ledger. This fun film brings together a fantastic cast to pull of one of the best chick flick performances of all time.
You've Got Mail
Plenty of 90s romantic comedy films are set in New York, but this movie captures the city unlike any other. You can enjoy marveling at some of NYC's best landmarks while Tom Hanks and Meg Ryan fall in love.
Never Been Kissed
High school can be an extremely wild experience for many people, and this movie perfectly captures the time. Drew Barrymore's performance in this movie takes us way back to our goofy, awkward stages.
My Best Friend's Wedding
We wouldn't recommend replaying this movie's plot in real life because it won't be as charming at all. Otherwise, this unlikely love story is equal parts uncomfortable and sweet, so why not add it to your playlist?
Picture Perfect
Jennifer Aniston plays a career-driven woman who hires a man to pretend to be her fiance, and things get interesting. There is nothing more that needs to be said to convince us that it's time to watch this movie.
Selena
Selena Perez's young life may have ended tragically, but it was extraordinarily lived. The star's family and filmmakers celebrated the 23-year-old star's life and rise to fame in a fantastic film that everyone must see.
Titanic
Bring on the tissues, popcorn, and snacks for yet another screening of the iconic 'Titanic'. Young Leonardo Dicaprio and Kate Winslet are too gorgeous not to look at for the ten millionth time in 24 years.
Runaway Bride
Seeing America's sweetheart on screen is always pleasant, even when she's constantly running. It's also satisfying to know there's someone with worse commitment issues than you, even if it's just a movie.