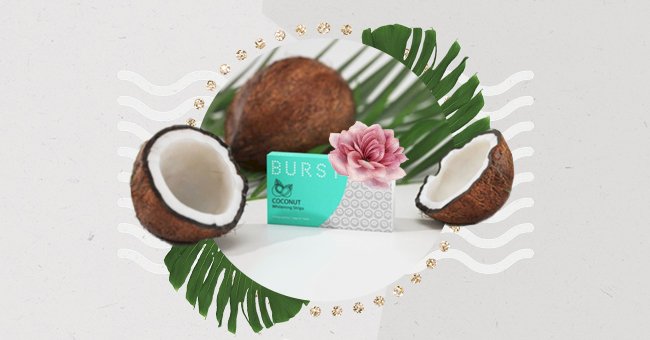 Our Pick: Top 10 At-Home Teeth Whitening Products Worth Your Money
Professional-grade whitening products are now available to use at home. For a brighter Instagram-like smile, try one of these whitening kits.
With so many at-home teeth whitening products available on the market, it might be complicated which one to choose. According to experts, two factors make treatment effective: how long the bleaching product remains on the teeth and the concentration of hydrogen peroxide.
But for how long your teeth will remain white also depends on other factors such as your consumption of coffee, wine, soft drinks, whether you're a smoker, and so on. If you're ready to venture yourself into DIY whitening treatment, here are ten teeth whitening products to try.
Crest 3DWhitestrips Vivid Gentle
With these easy-to-use strips, you can't go wrong. The first whitening strips to earn approval from the American Dental Association (ADA), its formula is gentle and suitable for sensitive teeth. They promise to remove up to 10 years of stains.
Burst Coconut
With Kylie Jenner as one of the brand's faces, Burst is coconut oil-infused whitening strips promising to remove years of stains in just two weeks, and Burst offers a 90-day money-back guarantee on it — not bad for $20. Their enamel-safe gel suits sensitive teeth.
GLO Brilliant Deluxe Teeth Whitening Device Kit
An innovative, award-winning teeth whitening device that combines professional elements of heat and blue LED light to give you fast results. It takes four back-to-back 8-minute applications each day to see impressive results after a week.
Spotlight Oral Care Whitening System
With gentle ingredients like hydrogen peroxide, menthol, and vitamin E oil, Spotlight Oral Care offers easy-to-use whitening strips designed by dentists. Use the strips for 5 minutes for two weeks and see results just after the first few days of treatment.
Bite Whitening Gel
Are you searching for a sustainable alternative? You've got it. Bite brings to the market the first-ever 100% plastic-free whitening gel. The glass bottle comes complete with a compostable brush to make application quick and easy.
Hello Oral Care Activated Charcoal Teeth Whitening Toothpaste
Activated charcoal is a natural alternative for whitening your teeth. It works to polish and clean, naturally, whiten, and remove surface stains. It's a great toothpaste to use as a maintenance product after using a hydrogen-peroxide-based product.
Glowup Whitening Kit
Take a two-minute quiz at their website and get a customized teeth whitening regimen tailored to your needs. They consider a dozen factors like your teeth' sensitivity, brushing habits, lifestyle, and diet.
AuraGlow Deluxe Home Teeth Whitening System
Hitting 10,000 reviews of happy customers on Amazon, AuraGlow promises to deliver noticeable results after one treatment in just 30 minutes per day. The treatment is composed of a LED accelerator light and gel syringes.
Snow All-In-One Teeth Whitening Kit
Similar to the AuraGlow whitening system, this treatment offered by Snow combines LED accelerator light with whitening gels. Each kit comes with three wands of whitening gel and an extra-strength version in addition to the LED mouthpiece.
Moon Activated Charcoal Whitening Toothpaste
A fluoride-free whitening toothpaste whitens and treats the teeth with a blend of natural ingredients. Besides activated charcoal, it comes with green & black teas, ginseng, echinacea, camu camu, cranberry, Dead Sea salt, tea tree oil, coconut oil, and peppermint oil.